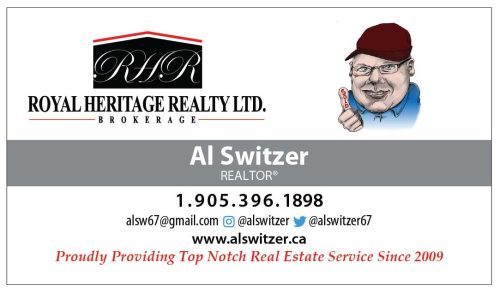 By Cecilia Nasmith/Today's Northumberland
The elegance that the Della Casa family brought to the Woodlawn Inn for 32 years is still there, but the mansion at 420 Division St. in Cobourg has reopened as, simply, The Woodlawn.
The Canadian Centre for Addiction owns it now, and they will be doing the same good work at this new location that they have been doing at The Hillcrest in Port Hope for eight years.
In fact, the first 32 clients to enter The Woodlawn – which has a capacity of about 40 – transferred over from Port Hope. General Manager Seth Fletcher said this is their opportunity to do some work they have wanted to do at The Hillcrest, which they plan to reopen in 2023.
It was a low-profile operation, as they plan for The Woodlawn to be.
"A lot of people don't even know we are there," Fletcher said.
Nevertheless, a lot goes on behind those doors. And not only do their clients get the help they come for, he added. They offer life-time after-care in all their programs.
"A person comes to our treatment centre, we want to stay connected with them," he said.
"In our experience, people who stay connected with some after-care program have a more meaningful recovery.
"And we set people up for connecting with resources in their home community," he added.
This is part of their work in understanding the underlying issues that led to addiction in the first place and getting them to a sustainable and healthier outcome.
Stays run from a minimum of 30 days to a maximum of 90, but the average stay seems to be between 30 and 45 days (including medical detox).
And it's not a matter of effecting a cure, Fletcher said.
"We really are invested in the success of people. You learn about yourself, you learn about your emotions, thoughts and feelings, how they have worked in the past and key coping mechanisms."
This often includes self-medicating with substances. Once someone gets to The Woodlawn and a positive routine, healthier coping mechanisms develop as a result of the healthy diet, the improved sleep patterns, the exercise regimen, the counselling.
As they prepared for Saturday's ribbon cutting and the arrival of the clients, there was time for Fletcher to offer a tour of the premises.
As you enter, things look much the same, but the rooms on the left are now a small counselling room and an office. On your right, past the antechamber, the elegant dining room has not changed at all. The same tables and chairs are in place under the crystal chandeliers.
The rooms that once served Woodlawn Inn clients are spacious, lavishly furnished, available in shared and private options. In this part of the facility, Fletcher said, not a lot of work was needed beyond upgrading the sprinkler system and installing the infrastructure it required.
Then there were some things that required major overhaul, primarily in the basement. The former wine cellar, for example awaits the final touches to become a room for therapy sessions – art therapy, horticultural therapy and the like.
And a former restroom suite has been refitted as a place for smaller break-out groups, where Fletcher finds that magic really happens. These subset groups have their own sessions because they have something in common, and it becomes an intimate experience where – sometimes – life-long friendships are formed in a very organic way.
A steam room has been installed next to the former walk-in freezer that is now their gym, complete with fitness machines and mat flooring.
They came into The Woodlawn during COVID, and supply-chain issues mean things have taken longer than had been planned. But the big day has arrived, and lives are about to be changed.
The conventional wisdom is that there is no use trying to help an addict until he or she is ready to accept help. What Fletcher and his colleagues find is that people tend to show up, ready or not, out of being pressured or threatened – with the loss of a job, for example or the destruction of a marriage.
"This is a great environment to challenge denial!" he said – and before long, many of these same people are saying they wish they had done that 10 years earlier.
"They just had to get them through the front door."