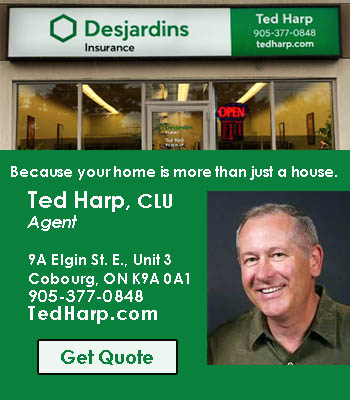 Services available in the portable trailer immediately outside Northumberland Hills Hospital's Emergency Department are expanding, as the number of area residents concerned about cough,
cold or possible COVID symptoms continues to rise in our area.
Open until at least March 30, 2023, the NHH Cough, Cold and COVID Assessment Centre offers a fast and effective assessment and treatment option for anyone experiencing worsening cough, cold, earaches, sore throats, congestion and fever—symptoms typically associated with respiratory illnesses like RSV (respiratory syncytial virus), influenza, and COVID-19. All ages are welcome.
Available by appointment only (no walk-ins) the Assessment Centre offers timely help to local families by offering:
• phone-based consultation (often avoiding the need for in-person visits) for those with questions or concerns regarding moderate/worsening cough, cold or COVID-19 symptoms;
• booked appointments with a clinician, often SAME DAY;
• testing, as eligible, including COVID-19 PCR testing, with quick turnaround on results; and
• prescriptions for treatment as applicable.
How to book an appointment
Call 905-377-7783 or 1-833-678-2435 to speak to a member of the NHH Cough, Cold and COVID Assessment team. Walk-ins are not permitted, due to space constraints.
Appointments must be pre-booked.
In all urgent situations, such as chest pain, severe difficulty breathing, altered state of consciousness, and confusion, call 911 or go directly to the nearest Emergency Department.
"With respiratory viruses circulating so widely, NHH's expanded Cough, Cold and COVID Assessment Centre aims to offer an easy-to-access alternate care option for residents," said Susan Walsh, NHH President and CEO.
"The aim is that by offering focused care for respiratory illness to both adults and children in the Assessment Centre, we can offer an alternate option to local families while saving the Emergency Department for emergencies. We are grateful for every member of our team who has stepped up to support this Centre since the beginning of the pandemic, including the dedicated local primary care providers who continue to bring their expertise to the Centre to efficiently and effectively meet local need."
For further details on location and services, see the related Frequently Asked Questions at www.nhh.ca