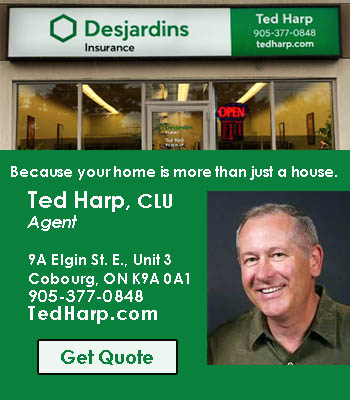 By Richard Ovcharovich Manager of Health Protection
HKPR District Health Unit
As a dog owner and lover of all things canine, the term going to the dogs doesn't make sense. It describes a situation that is 'getting worse.' For me, going to the dogs is a joy, especially interacting with my hunting dog, Argo, whose love and affection for me is undeniable.
Dogs and pets are fun, furry, and (in most cases) friendly, but there are certain times when they need space due to age, health, behaviour, or training issues. In my role in public health, I've seen situations where not giving a pet/animal enough space has had consequences.
In each of the last four years, the Haliburton, Kawartha, Pine Ridge, District Health Unit (HKPR District Health Unit) investigated approximately 600 animal bite incidents in Haliburton County, Northumberland County and the City of Kawartha Lakes. Their seriousness can vary, from minor nips to bites requiring stitches. In more serious cases, people have lost fingers or parts of their nose or ear. Facial bites are very bad, especially when they involve children. If the risk of rabies from an animal bite isn't bad enough, there is severe, long-lasting physical and emotional trauma that could result.
Most animal bites are preventable, so teaching children how to avoid harm is especially important. Understanding the body language of a dog or pet can help tell a bigger story about what it's feeling – and how it might react. Growling, a direct stare, upright ears facing forward, or stiffened and upright stance can all be warning signs to stay back. Animals that are sleeping, eating, caring for their young or showing signs of illness are also best left undisturbed.
An even better indicator that a dog or pet needs space is tying a yellow ribbon, bow or marker on its collar or leash. Yellow means caution, and the use of yellow ribbons on pets (usually dogs) is a sign they need space. This international awareness campaign is being highlighted locally by the HKPR District Health Unit for both parents and pet owners alike.
Simply put: See yellow on a dog? Give it space!
Four-legged friends can enrich your life – I know from my experiences with Argo. Being careful, cautious, and considerate around animals helps prevent bites. It also can ensure a relationship with a pet doesn't go to the dogs!