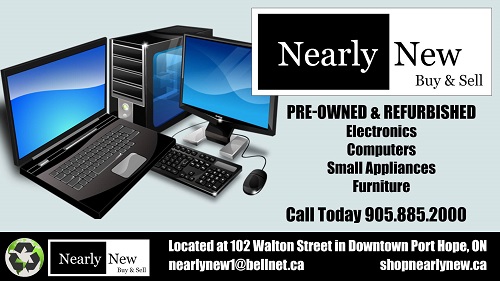 Northumberland United Way's annual Day of Caring returned after a two-year break on Friday, June 10, 2022.
For over 20 years, Northumberland County residents have shown their local love and helped individuals and organizations through the annual Day of Caring with gardening, renovations, and more. On Friday, Northumberland United Way continued this tradition with the annual day after a two-year break.
This year, Northumberland United Way and more than 150 volunteers will be working on 24 different sites across Northumberland County.
Industries such as: Cameco Corporation, CpK Interior Products, SABIC, Lakefront Utilities, Arclin Surfaces, Town of Cobourg, Stalwood Homes, Home Hardware – Cobourg/Port Hope/Newcastle, and Akzo Nobel volunteered their time during the day.
A special thank you to the following groups who will be joining the day as volunteers: Dyson Construction, Northumberland Family Health Team, Habitat for Humanity Northumberland, and United Way family and friends.
Last year, our community lost a dear friend and long-time committee member of the Day of Caring, Ross Quigley. Ross was a huge part of Day of Caring for over 20 years and an integral part in the organization of the day. He visited all of the sites to determine the supplies needed to complete the job and often added additional repairs or improvements. During the Day of Caring, Ross could be found as a runner – going from job to job to make sure volunteer crews had the supplies they needed. Ross was always available to help organize materials for the day and for the last few years, he took part in organizing and creating an inventory of the Day of Caring shed.
"Ross was a wonderful support for the day and always put a smile on everyone's face. In honour of Ross, we have chosen the colour green for our Day of Caring shirts which was his favourite colour and on our sleeve are his initials," says Bobbie Dawson, CEO, Northumberland United Way. "Ross was a true community hero and his spirt will live on in all who knew him."
Day of Caring was created in response to a need in the community. United Way recognized that sometimes repairs are not completed due to health, financial, and personal restrictions, or that help may be needed through volunteer labour or donated supplies to make one's living situation more comfortable and safer. These are the kinds of projects for which Day of Caring was designed, and each year, local companies and individuals come together to volunteer their time and talents to help these groups.
Workers from CpK Interior Products & SABIC helped with yard clean-up, flowers, installing a fence around a vegetable garden and other items at a Christian Horizons Home on Centennial Drive in Port Hope.
Workers from Cameco painted a number of room as the Port Hope Library including staff rooms and washrooms.