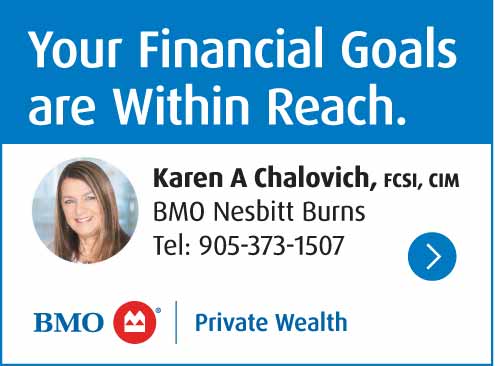 (Viewer Discretion is advised with the video and what is in the story.  Challice advised all video has been cleared through his Commanding Officer to show the brutality and cost of war)
"It's the real deal" for a Roseneath man fighting Russians in Ukraine.
Forty-two-year-old James Challice has been in the Ukraine since the end of March.
Challice has no ties to Ukraine and didn't know anyone of Ukrainian heritage.
But when he saw Russian forces invaded Ukraine, he knew what he had to do.
Since that time, Challice has been in Ukraine – fighting Russians.
Challice was a Canadian Forces member. But as Canada sends supplies, including ammunition to the Ukraine, Canadian soldiers haven't set foot on Ukraine soil to battle invading Russian forces.
Challice and the Canadian military have parted ways. He's on his own now.
Using training he's learned with the Canadian military, he's taught Ukraine soldiers tactics.
So much so, he's now a member of the Ukraine Army and fighting on the front lines.
Challice has spoke with Today's Northumberland before, and speaks again from the front lines.
He's open an candid about what is happening in the Ukraine and what Canada is, and isn't doing.
"It's been quite the journey – I'll tell you that."
For reasons of security, Challice would only say he's located in the southern area of Ukraine.
He is still reeling from the worst firefight since he arrived.
Challice and approximately nine other soldiers were on a extraction mission to get a team of eight soldiers out from where they were after being pinned down by the Russians.
Challice concedes it was poor planning by superiors when they were sent in for the extraction, which likely cost the lives of several soldiers he's served with.
The war in Ukraine is basically a "drone war."
Drones are sent ahead to check areas from the air. They are also capable of carrying weapons. Both sides heavily rely on them.
But that is something superiors didn't use on this day.
The Ukraine soldiers were attacking a village that the Russians had occupied and came under heavy fire.
Challice and other soldiers from the team went in to extract 11 Ukraine soldiers.
"We had to go in and get them out of there – or help."
While walking the six kilometres down a trench to the area, Challice and his comrades were getting constantly shelled.
"Every 20-feet there would be a mortar shot at us or near us trying to stop us."
"As we got close, we used our drone surveillance to move forward every couple of hundred metres just to see what was ahead of us."
When Challice got closer, he said it was a "brutal battle" in the forest just before the village.
A Ukraine soldier pulled a body into the trench. Immediately after Challice and the eight soldiers he was with returned fire.
"We kept suppressive fire to keep the enemy down."
Challice explains the farming fields in Ukraine have kilometres of concrete spillways/culverts.
"As they were pulling the two guys that died into the trench, we noticed the Russians were moving forward."
"It was huge – they just kept coming," said Challice.
As Challice along with another soldier were providing rear security, "I looked over and my team mate got shot in the neck."
"Bullets were whistling over my head – we were under constant mortar fire."
"I tried to pull him down as fast as I could still under fire."
Another soldier grabbed the wounded soldier, "but the problem was, he didn't make it. He bled out before we could get back."
Challice said they were under constant fire for approximately four kilometres down the trench.
"It was the longest walk of my life – it felt like a two day walk."
When the shelling stopped, Challice wasn't even sure if he'd been hit.
"I took all my equipment off and one guy looked at me and said, "what are you doing?"
"I had blood on my hands, blood on my pants, blood everywhere. I looked at him and said, "am I ok?"
"I don't know how I made it out without a scratch."
"It's the real thing. That's the hardest fight I've had yet."
Eventually, Challice heard mortar coming from the Ukraine side which he believes is what stopped the Russians from advancing.
In total eight Ukraine soldiers were killed, four to six soldiers were struck with shrapnel.
When he finally got back to a safe zone, he nearly dropped from exhaustion.
Challice doesn't know how, but he and two others were the only ones from the mission that weren't injured.
"This wasn't a regular mission, this was a hasty attack which we were trying to deter the enemy from taking over the village which was unsuccessful."
Drones
"If you don't have drone surveillance you can't do anything."
Challice said drones small enough that children can operate. They can carry grenades, missiles and bombs.
"The problem is both sides have them."
"In our landscape where we are, you can't hide anywhere."
Challice said in war it's best to move at night, but with thermal imaging devices on drones it makes it impossible not to be detected.
"It's impossible to move at night. You can plan all you want for war, but this is a war you can't prepare for."
"There is drone traffic every day, every where. I know, they know where we are, but we know where they are."
"It really is a chess match."
Challice said it's hard to make an advance and move forward.
"We are just waiting for our opportunity to ourselves to either get out or move forward."
"We're in a pretty tight spot."
Challice explains if the Ukraine army overtakes a village, then shortly after the Russians will and it goes back and forth.
"Our goal is to get to a certain city and re-take that city. But we're having a rough time."
War Crimes
Challice said there is propaganda on both sides, but going into villages and speaking with Ukraine victims and their stories – it's pure evil.
"They get tortured, they get not fed. When I say tortured – it's brutalized. It's absolutely awful."
"It's to the point where it's more or less genocide."
Challice didn't even believe the stories until he heard them first hand from the villagers.
"I don't know if it's the Russian soldiers, the Chechen's or Syrians – these people are just horrible."
They locked people in a bomb shelter for over seven days without food and water. When Challice and Ukraine solders came they let them out.
"They were happier than happy to see us."
Challice spoke with one person who said his daughter and wife were raped.
People told the soldiers that the enemy inserted hot spoons into people.
"I can't even imagine. We've heard other stories from other villages as well."
"It's tough to hear."
Good Soldiers Are Dying
Challice said he has no regrets and has done his best to help train Ukraine soldiers.
"The problem is there is not enough trained soldiers."
People are willing to jump in and fight with minimal training.
"The problem is a lot of these good soldiers are dying."
"Hundreds of Ukrainians dying a day. Not a week, not a month."
"Where we are down here, I can see why. You can't even advance without mortar fire."
Challice pauses and his voice stumbles, then he says, "I lost a really good friend," referring to the firefight a few short days ago.
Is Canada Helping?
Challice said there is some good equipment what Canada is sending to Ukraine, but most of what he's seen that Canada has sent is brutal, outdated military equipment.
"It's lies. It's just for political gain."
"A lot of the stuff isn't even useful."
When he first heard about it, Challice didn't even believe it. But he's now seeing the quality of what is being sent to Ukraine from Canada.
"There are sending stuff that is useless, old and spending money on buying ammunition from other countries. What's the point?"
"It's almost like they want to justify spending that $500 million in military aid when we already have stuff we can donate."
Being in one of the "hottest zones" for combat, Challice knows what is needed.
"You hear it all the time on the news, (but) when you're actually down here and see it, you don't see the stuff they say they are giving."
Challice said the soldiers he is fighting with are running out of ammunition daily.
"We're in a spot where we can't get any ammo delivered to us. So we are really rationing what we have to be effective because it's not going to be an easy fight to get out of here."
Effective
When Challice first arrived in Ukraine, he was training civilians, but for the past several weeks he has been on, or near the front lines.
Challice has helped by making a manual on section attacks and the Ukrainian military was so impressed they made him a member of the military.
"They didn't have anything before. They don't even have time to train. They got pushed to the front line as fast as they can because there is that many people dropping on a daily basis."
With a number of people coming to Ukraine to fight, Challice warns there are many private military groups. In some cases, you're immediately sent to the front lines to draw mortar fire.
"You will not shoot your weapon. You will be bait. That's not to say they are doing it on purpose, that's just the spot where they put them."
People have come to the country with the idea they are "cowboys" and are going to shoot Russians, "but that's not the case."
"I've talked to people that haven't shot their AK (gun) yet."
"There are a lot of small special forces groups, but they are not going to use you for what you think."
Challice said the team he is with has been very effective.
"We've done a lot of stuff when it comes to location of the enemies equipment. We've been able to dial that into our mortar teams and they push forward and destroy everything they can."
Civilians
During his time in Ukraine, Challice has spoken with a number of civilians while going to village to village.
"I asked a person the other day, "why didn't you leave?"
"He said he couldn't. He had no money."
"I've heard rich Ukrainians coming as refugee status over to Canada, usually they are rich."
Challice said, "there is a bit of corruption at the border. More so on the Poland side then the Ukrainian side. But if you have enough money and are part of the right family, you will get out of here."
Some of the people left to fight are "made as hell."
"There are guys here 65-years-old and fighting. They have kids and family. You have 15-year-old kids here sitting in a spot to draw fire to help their country out. I understand some people can't fight and they aren't fighters, but these guys aren't either. They had no choice. When people have no choice – it's sad. Yet other people that have money can get out – it's just horrible."
Coming Home
Challice was supposed to come home on June 22, but that's changed given his location.
"We were in a good situation before, advancing forward. But everything changed in seconds, minutes, days. Now we're in a spot where we can't really move at all. We can't move forward, we can't move back – it's going to be a tough one."
Challice says if help arrives with more Ukrainian soldiers, they'll "probably get out."
"But it's not looking all that great right now. We're pretty surrounded right now."
The Russians likely know where they are, and they know where the Russians are.
"It's a waiting game."
"Then move and wait, then move and wait. You never stay in the same spot for more than a day or two."
But moving to another village is scary because Challice said, you don't know where the snipers are and how heavily fortified the village is with the enemy.
"That's why we have these drones. They are our eyes for four to five kilometres ahead of us to make sure there is nobody there."
The team of soldiers Challice is with have used to the drones to scan the area and it appears, Russians are pretty much on every treeline all the way to the next village.
"We don't know what's going to happen."
Times might not be the greatest for Challice and other soldiers he's serving with, but the Canadian from Roseneath still has lots of fight left.
"We can't go on too many actual missions right now because if we expend our ammo right now we're not going to have any – that's pretty scary."
But adds, "we are pretty well packed up right now. We could do some major damage."