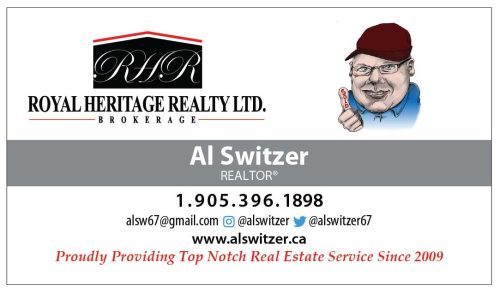 (Brian McFarlane and his wife Joan have been married for 62-years at the Northumberland Arts Gallery and Shop in Port Hope)
Artist, author and former Hockey Night in Canada broadcaster Brian McFarlane has a number of his acrylic paintings at the Northumberland Arts Gallery and Shop in Port Hope for the next month.
The exhibit is called, "The Joy of Pond Hockey" and will be at the Northumberland Arts Gallery and Shop located at 8 Queen Street in Port Hope until February 5, 2023.
McFarlane has a long history in hockey and many accolades beyond that.
In 2020, he was named to the Order of Canada and for 27 years he served as host and commentator on Hockey Night in Canada.
In 1960, McFarlane became the first Canadian to work on U.S. hockey telecasts with CBS and in the seventies hosted the NBC hockey telecasts.
The author of close to 100 books, his book sales are estimated at well over a million copies.
Along with the broadcastings and best selling author, he was the wrote a song titled, Clear the Track, Here Comes Shack, that was number 1 in Toronto for six weeks.
In 1995 he was inducted into the media section of the Hockey Hall of Fame and is also a member of five other Sports Halls of Fame.
He's been married to his wife, Joan for 62 years and they have three children and six grandchildren and four great grandchildren.
Today's Northumberland caught up with McFarlane on Saturday, January 14, 2023 at the store while his paintings were being displayed.
McFarlane greets anyone coming into the story and was always kind, gracious and eager to share and listen to stories.
Although he painted when he was a child, he said acrylic painting is "relatively new."
"I was painting as a kid and enjoying it and doing pretty well, but I was on the football team and the coach mocked me one day and said, "McFarlane where were you yesterday?"
When McFarlane told the coach he was taking art lessons, the coach bluntly and firmly told him, "we don't want any artists on our team."
McFarlane said even though he wasn't very good at it, he loved football, so he gave painting for approximately 50 years.
While he was in Florida approximately 20-years ago he got "dabbling" in it again.
After taking a few lessons, and over time he loves painting as much as he did when he was younger.
"Suddenly people are knocking on my door and buying them. The Pond Hockey work seems to be the most popular."
Playing shinny on ponds as a youth is where McFarlane gets his inspiration for some of his paintings.
"I think there are a lot of guys, elderly people especially who remember those days."
McFarlane said he's looking at creating a book about pond hockey, but with all the other projects he has on the go if the book will come to fruition.
McFarlane also let Today's Northumberland in on breaking news about Peter Puck.
Peter Puck is a cartoon shaped hockey-puck that was used on both NBC's Hockey Game of the Week and CBC's Hockey Night in Canada during the 1970's to explain ice hockey rules.
McFarlane owns the Canadian rights to Peter Puck and on Friday, January 13, 2023 he signed a contract to a group in Toronto who want to revive the popular animated puck.
"They've done a lot of ground work and they've talked too broadcasters, promoters and entrepreneurs and they feel that Peter and Penny Puck are ready for a comeback into a hockey world."
"And I'm saying, "go for it guys."
McFarlane said he's not really sure what the future holds for Peter and Penny Puck but he has faith in the group that's leading the charge to bring them both back.
'I've just said, we endorse it, we really like you guys and good luck."
McFarlane said he still loves the game of hockey, but it's a different sport from when it was back in the day.
"The guys today are so skilled and yet they're all cookie-cutters. They are all 6'3″ and 250 pounds."
"They skate like the devil and shoot and score but, it doesn't have some of the drama of the 50's, 60's or 70's."
"There are no Tiger Williams around or Eddie Shack's these days. They are kind of cookie cutters, but I really admire the way they play of course."
McFarlane won't say who is the best play today, but has always thought of Jean Beliveau as the best ambassador to the game with Wayne Gretzky close behind.
After playing against Beliveau in junior hockey, McFarlane knew he better find a different career.
Gretzky was 12-years-old when McFarlane skated with him. At that time, McFarlane and Gretzky were pretty even he says with a laugh.
McFarlane's first job was in the United States, but Canada was his home and hoped he could land a job in the profession he loved.
But stating they were all "happy years," McFarlane will stop you abruptly.
"They weren't all happy with the Harold Ballard era – that was kind of a downer. But it was still fun to be in that gondola with the Hewitt's, Dave Hodge and (Howie) Meeker and all the guys."