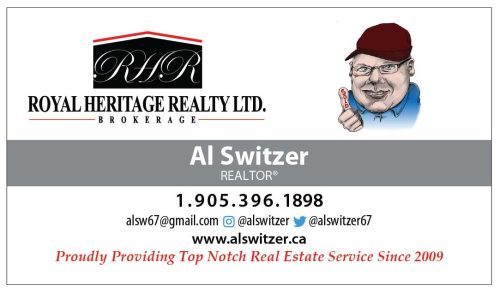 But Is Hollywood Taking Up Too Much Space in Cobourg?
A Cobourg business owner has voiced his displeasure with a feature film production company taking up parking in the downtown during the Christmas season.
Rino Ferreri from Ferreri Clothier Menswear located at 14 King Street West in Cobourg was upset with the number of parking taken up by the film production called Sam.
Little is known about the feature film that stars Elliot Page who was filming in downtown on Monday.
Page is a Canadian actor that has received an Academy Award nomination, two BAFTA Awards (British Academy Film Awards) and Primetime Emmy Award nominations.
Security was tight around Page, but Today's Northumberland did manage to get a few photos of him while working on the set.
Workers with the production were clearing away the snow from the front entrance and around The Black Cat and at times using a torch to melt the snow.
On Monday morning Ferreri took photos along Division Street north of King Street. Nearly all the parking spots were taken. In the Covert Street parking lot, approximately another 50 spots were also taken.
Ferreri voiced his concerns on his social media page.
"Can you believe that our town allowed an OUT OF TOWN film company to take away 50 parking spaces from your local businesses in December (one of the busiest months of the year)," stated Ferreri online.
"One of the biggest challenges for any downtown is parking. Why, Why, Why would this be allowed….. I don't understand!!!"
Ferreri added, "after two years of shut downs, disruptions and heartache for our local small business people and now this….."
The production company was filming inside and outside The Black Cat at 4 King Street West on Monday from 11 a.m. to 6 p.m. and on Tuesday from 1 p.m. to 6 p.m.
"Our Exterior scenes will include brief walking scenes from Victoria Park toward 4 King Street West and along King St. W prior to entering the café to complete our interior scenes. During our exterior filming, we may have brief intermittent traffic stoppages on streets near Victoria Park and 4 King St West," stated a notice given to area businesses.
The notice added, "all of our filming & related activities are undertaken with approval of the Town of Cobourg. ANY INTERMITTENT TRAFFIC STOPPAGES/CONTROL will be conducted under the safe supervision of the Cobourg Police Service."
A Public Area Disclaimer located on Division Street, just north of King Street stated that if members of the general public entered the filming area, "you consent to your voice and likeness being used without compensation in connection with the production, exploitation and promotion of the feature film currently entitled "SAM" (the "Film"), in all languages, as is or as may be edited in any media and device whatsoever now and/or in I the future discovered, and hereby release in perpetuity."
Adding if a person objects to being filmed or photographed and/or appearing in the production, "please do not enter this area."
Jackie Chapman-Davis who is Manager of Culture and Events for the Town of Cobourg said, "we treat filming the same way we do as a special event we go through all the checks and balances to ensure all processes are followed."
The production company is directed through the application process to work with the residents and businesses within their production areas.
"In the past there has been a positive relationship between production companies and the local businesses. To ensure that positive relationship is sustained, we will continue to work closely with the DBIA to hear the concerns from the membership and ideas they may have to improve on how filming is organized within the downtown."
Chapman-Davis said, "filming has many positive financial benefits to our community; however, we want to ensure that we do not welcome filming at the cost of our local businesses. By working closely with our partners at the DBIA we can look to improve our policies or could look at adding in additional clauses such as black out dates where necessary."
Chapman-Davis said to alleviate a lot of the impact to downtown the production company used the CCC.
"When we permit lots for filming, we do not give them entire lots. Rather, they are permitted a percentage here and there to lessen the impact on area residents and businesses. This morning we worked with the production company to lessen the footprint in the Covert Street lot. At this time, they are taking sixteen spaces at the north end away from the businesses and we have advised them to tighten things up more where they could. There are also production vehicles parked in the Victoria Park lot away from the downtown."
Production vehicles along with various pieces of film equipment will be located at
· the Cobourg Community Centre- majority of Film Trucks/Unit & Crew Vehicles
· Division Street, west side, between King Street West and Covert Street
· small portion of the NE corner of the Albert Street Municipal parking lot
· small portion of the NE corner of the Covert Street Municipal parking lot