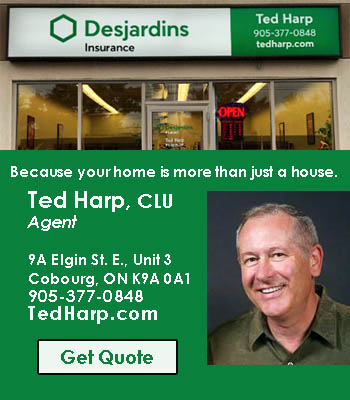 By Jeff Gard/Today's Northumberland
Owen Wilson's first goal for the Cobourg Cougars – a power-play marker just over two minutes into the third period – stood up as the game-winner in a 3-2 win over the Caledon Admirals on Monday night.
Wilson, whose playing rights were recently acquired from the Oakville Blades, also assisted on a Tyler Hunt tying goal with one second remaining in the middle frame during the Ontario Junior Hockey League contest at the Cobourg Community Centre.
A big defenceman listed at 6-foot-4, 205 pounds, Wilson spent two seasons with his hometown Blades in Oakville, but started this season with the New Jersey Jr. Titans of the North American Hockey League. He made his debut for the Cougars in a 5-1 loss to the Haliburton County Huskies on Sunday afternoon in Minden.
Monday night, Caledon led Cobourg twice as Daniil Kononov scored twice, including a power-play goal two minutes into the contest. Caleb Thompson replied for the Cougars during the opening frame.
Sebastian Bulovs, acquired earlier this season from Caledon, recorded a pair of assists against his former club.
Cobourg, now 21-7-0-2, is No. 14 this week on the weekly Canadian Junior Hockey League top-20 rankings list for junior A clubs in the country.
Coming up, the Cougars will have three games in three nights heading into the holiday break.
They head to Mississauga to take on the Chargers (3-24-0-1) on Saturday at 7:45 p.m.and Pickering on Sunday to face the Panthers (18-13-1-0) at 7:30 p.m. before returning home to take on the Toronto Patriots (16-11-1-3) on Monday. Game time is 7 p.m. at the CCC.