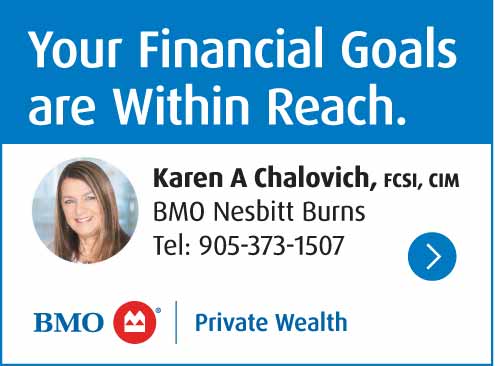 (no photo was included of Dr. Green)
By Cecilia Nasmith/Today's Northumberland
After more than 40 years of dedicated service, Northumberland Obstetrician-Gynecologist Dr. Michael Green has officially retired.
On Oct. 4, was honoured in a small ceremony at Northumberland Hills Hospital to thank him for his outstanding contributions to the hospital and to the community – among them, helping bring ultrasound technology to the area.
In the presence of his colleagues (and his wife Jennifer), Dr. Green watched as NHH President and Chief Executive Officer Susan Walsh and Chief of Staff Dr. Mukesh Bhargava unveiled a special surprise – the naming of the birthing suite operating room in his honour.
"There are moments when we get opportunities that allow us to recognize special individuals for a long time. Today is one of those moments," Walsh said in dedicating the new Dr. Michael Green Operating Suite.
"Thank you so much for your service, Dr. Green. We hope you know just how much your personal dedication, service and skill have meant to the hospital and this community."
Dr. Green finished his fellowship in Obstetrics an Gynecology from the University of Toronto, and partly completed training at Toronto Western Hospital under Dr. John Whetham.
Following his training at Toronto Western, Dr. Green obtained a six-month fellowship in Glasgow, Scotland, at Queen Mother's Hospital, where diagnostic ultrasound was developed under Professor Ian Donald. The opportunity for interacting with Professor Donald was among the most memorable moments of his career.
This is also where he trained under Dr. Hugh Robinson, who developed the Crown-Rump Length measurement technique that is still used in dating pregnancies.
Dr. Green recognized the value of ultrasounds as a diagnostic tool, and continued his training with Dr. Patricia Fleming, one of the first radiologists, under whose supervision he became a full-time ultrasonologist and learned about general abdominal scanning.
Returning to Canada, Dr. Green joined the staff at Toronto Western as an Obstetrician/Gynecologist and a Diagnostic Ultrasonographer, providing ultrasounds for general abdominal assessments in addition to obstetrics and gynecology.
After five years at Toronto Western, Dr. Green relocated to Northumberland County and gained approval to open an ultransound unit at the former Cobourg District General Hospital.
As technology and the scope of diagnostic ultrasound advanced, Dr. Green continued to update his skills and remained an active member of the American Institute of Ultrasound in Medicine.
Throughout his career, Dr. Green performed more than 250,000 scans, and is responsible for delivering and saving countless lives. His progressive work in ultrasound has proven a substantial benefit to the community's physicians and patients alike.
Dr. Green conducted his professional work to the highest standards, while earning praise for his abilities and level of integrity. He continually demonstrated strong clinical judgment, and is well remembered for his positive and collegial working relationships with colleagues, patients, and nursing and administrative staff.
"My wife and I have been blessed professionally, and Cobourg was the perfect opportunity for us," Dr. Green said after seeing the new signage in his honour.
In the press release, the doctor said he had been fortunate in his career.
"I have never missed one Christmas with my family, or any of their birthdays. It never felt like much of a sacrifice, and was more of a pleasure. Thank you, everyone."
Dr. Bhargava characterized his colleague as a giant in the community, "because he has been with our hospital for over 40 years, touched many lives, and has shaped the practice of medicine in Northumberland.
"Dr. Green brought ultrasound technology to NHH. It is something we take for granted very day, but is critically important to patient care. Thank you for your service, and our very best wishes to you from NHH.