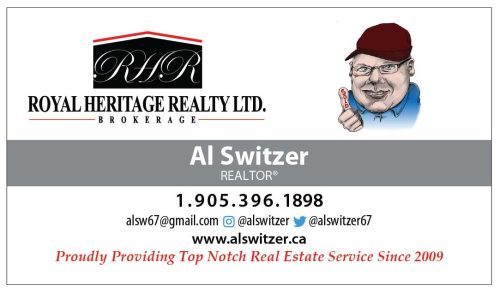 Regional transit service with connection to GO Transit now available
Northumberland County's much-anticipated Commuter Connect shuttle bus service is up and rolling. Starting today, this service will connect the communities of Northumberland with each other and, through a partnership with Metrolinx, with GO Transit services in Oshawa. Announced in April, this 12-month pilot project will assess local need and opportunity for increased transit options for local commuters.
Bus routes and times for this Monday-to-Friday service have been established based on over 1,100 responses to a recent community survey. Survey results showed demand for access to early morning bus services, as well as the need for connections to the GO Transit network. In response to these identified needs, routes being offered include stops at locations including Campbellford, Brighton, Colborne and Cobourg, with connections from Cobourg and Port Hope to the Oshawa GO. Each route cycles four times daily, starting at 5:00 a.m. for the Inter County Line (transit between Northumberland communities) and 6:30 a.m. for the Durham Line (connection to the GO). The full bus schedule can be viewed online at CommuterConnect.ca.
The County has partnered with Hop In Technologies, a transportation logistics provider, to coordinate this convenient weekday bus service. In addition to operating the online portal for ticket purchases, Hop In has contracted Community Care Northumberland to provide bus services within Northumberland, while Eastern Charters will deliver the Durham route, taking passengers directly to the Oshawa GO and back again to Northumberland.
Rider Credits (tickets) must be purchased in advance to use the Commuter Connect service – they are not available at the point of pick-up. There are two ways to purchase Rider Credits:
· Online through CommuterConnect.ca: using the online portal, passengers can buy Rider Credits for boarding the buses.
· In person: Rider Credits can be purchased at Community Care Northumberland locations:
· Cobourg: 1158 Division Street
· Campbellford: 174 Oliver Road
· Brighton: 46 Prince Edward Street
Rates for one-way travel within Northumberland include $3 (same community) or $9 (between communities). Separately, the cost for one-way travel between Northumberland and the Oshawa GO is $13.
Developing the infrastructure to strengthen connections between local communities – along with neighbouring regional transit systems – is a key priority identified in Northumberland County's Transportation Master Plan. The Commuter Connect service has been designed to address this priority, enhancing local transportation networks and increasing flexibility and choice for Northumberland commuters.
Quotes
"With the launch of this pilot, Northumberland County is addressing a commitment in our 2022 Budget as well as taking a critical step forward with long-term plans to increase regional transit solutions for our residents. We are pleased to be working with local and provincial partners to deliver this exciting new service, increasing options for convenient and affordable ways to travel locally and to access connections to the Greater Golden Horseshoe." ~ Mandy Martin, Deputy Warden, Northumberland County
"Through the largest investment in public transit in Canadian history, the Government of Ontario is fighting to get Ontarians where they want, when they want. In partnership with Northumberland County, we're improving transport across our community and providing residents with more options to connect to the GO network for the first time ever. I'd like to thank the County, staff and everyone involved in working hard to expand transit choices for the people we serve." ~ David Piccini, MPP, Northumberland-Peterborough South
"We are excited to work in partnership with Northumberland County and municipalities across the province as they expand their local transit services. Metrolinx is focused on working to connect customers into the transit network and promote more transit choices that meet their needs." ~ Karla Avis-Birch, Chief Planning Officer, Metrolinx
"Hop In Technologies is pleased to provide the necessary services to get Northumberland residents to where they need to go. We've built our schedules and routes based on input from the community. We are helping support existing transit infrastructure by building connections to Northumberland communities and Durham Region. During this pilot project, we will use data and feedback from riders to build a service that best meets the needs of the community." ~ Boyd Reid, Co-Founder and COO, Hop In Technologies
Photo attached
(Left to Right): Mike Gibson (Community Care Northumberland driver for the Commuter Connect service) welcomes prospective riders.