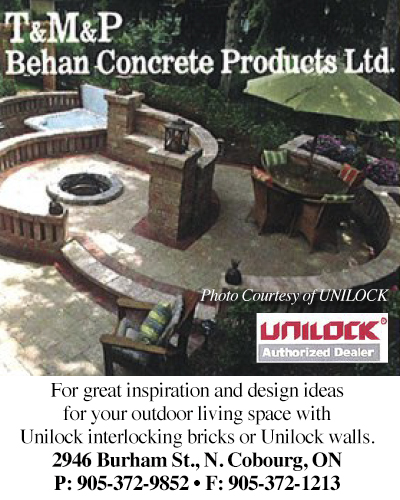 Investigators with the Ontario Fire Marshal's Office are looking into the cause of a fire that caused major damage to a number of maintenance vehicles owned by Hamilton Township.
Hamilton Township Fire Department was dispatched to the Municipal Garage on Majestic Drive at approximately 12:45 a.m. on Monday, April 4, 2022.
When they arrived heavy smoke was coming from the bay doors where a number of dump trucks/snow plows and other equipment was stored.
Fire damage was confined one dump truck, but four other dump trucks along with other equipment suffered heavy smoke and heat damage caused by the fire.
Three other dump trucks were stored in another area and weren't damaged by the fire.
A Fire Investigator along with a Forensic Engineer from the Ontario Fire Marshal's office combed through the engine area of the burned out vehicle looking for a cause on Monday afternoon.
Hamilton Township CAO Arthur Anderson said he received a call about 1 a.m. notifying of the fire.
Anderson was kept up to date throughout the night and into the morning meeting with staff, council and fire investigators.
"There is obviously a lot of interest and concern about the very serious damaged that has occurred."
Damage is still being determined, but at this point Anderson said, one snow plow is destroyed, four other snow plows were "impacted" by the smoke along with a loader and smaller vehicle.
"Obviously all the inside has been seriously damaged with the smoke, that includes equipment, safety equipment, supplies and tools as well."
There are a number of staff offices adjacent to the area where the fire was located and a secondary bay where another three snow plows/dump trucks were located, but because there doors were closed to those areas it doesn't appear the damage is as significant.
Anderson said they are working to determine what is and isn't salvageable, but in the mean time neighbouring communities have graciously stepped up to help.
"The (Northumberland) County has called, the Town of Cobourg, Alnwick/Haldimand – we have good partnerships with our neighbours. We'll see if we need to reach out to those – we'll hope the weather cooperates, but in the meantime we're going to be looking at those pieces of equipment to see if they can be brought back on-stream sooner and when that can occur."
Anderson said he wouldn't want to speculate on what the total damage is, but said, "we know it's going to be a very, very significant event."
Breaking News – Several Hamilton Township Plows/Dump Trucks Damaged in Early Morning Fire