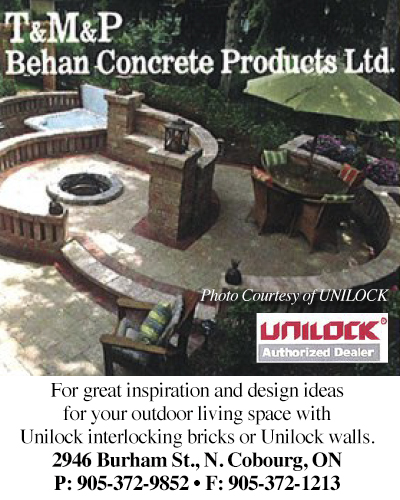 By Jeff Gard/Today's Northumberland
For one day, the NHL record for consecutive-games played is once again shared by two players.
That hadn't been the case for over 35 years.
Philadelphia Flyers defenceman Keith Yandle tied the record by playing in his 964th straight contest on Monday night and is set to break it Tuesday evening.
It's been talked about on occasion for the past couple of seasons as Yandle approached the record. The same goes for Phil Kessel (940) and Patrick Marleau (910), who aren't far behind.
The person you didn't hear much about was the current record holder Doug Jarvis. He never missed a regular season game, the 964 in total, from the start of his NHL career in 1975 to the end in 1987. That's not the only thing that made him an ironman. Jarvis also spent 29 seasons in coaching roles, including 26 as an assistant in the NHL. He remains a senior advisor with the Vancouver Canucks.
This isn't a Northumberland area story. It's simply a hockey story and a tribute to the NHL's ironman.
Full disclosure, I've been fortunate to know Jarvis since I was young and have fond memories of visiting him, his wife Linda and their children Laura and Landry during their off-season summers back in Ontario. Absolutely kind, generous, humble and incredible people.
Jarvis has never sought the spotlight. I was fortunate to record a rare audio interview with him in 2020 and am thankful for his blessing to use some of those comments in this column.
"It wasn't anything that I thought about," Jarvis said of the journey to set the NHL record, a feat he accomplished on Dec. 26, 1986 with his 915th consecutive game. "The only time you would think about it would be if you were passing somebody on the consecutive-games ladder, maybe someone like Glenn Hall around 500 games or another player at 700. It would gain a little bit of attention at those times and you would think about it momentarily but then hey you're just back to playing again because the next guy was maybe 100 games away."
Jarvis tied the previous record holder, Garry Unger, on Dec. 24, 1986 at 914 games.
"I just loved to play the game," Jarvis said. "I wanted to be in the lineup, I wanted to play every night. I really feel I was blessed to have avoided the injuries and to be able to play the career that way has been special in the sense that now that it's done, I can still get out and I enjoy running and being active and really don't have any issues with knees or shoulders or hips like a lot of players do coming out of the game. That's been a blessing to come through injury free and continue with a healthy lifestyle."
I could write from my own perspective about how great Jarvis is, but I also wanted to speak with others who have been part of his career and was fortunate to catch up this past week with Bob Gainey, Mike Modano, Brad Shaw and Tomas Plekanec. I didn't know if I would be successful in reaching them, but it's another example of the respect others in the game have for Jarvis. They were eager to talk about him.
This is a long read, but I wanted to pay homage to his wonderful life and career, whether that was growing up in Brantford to playing in Peterborough for Roger Neilson, getting drafted by the Toronto Maple Leafs and immediately traded to the Montreal Canadiens where he won four straight Stanley Cups to start his NHL career, playing for the Washington Capitals as he continued on as one of the best defensive forwards in the game and concluding his NHL playing career with the Hartford Whalers.
Being sent down to the American Hockey League might discourage some, but for Jarvis it launched the next chapter in a storied career, enjoying a long coaching tenure resulting in two more Stanley Cup victories with the Dallas Stars and Boston Bruins.
Jarvis, now 66, was born on March 24, 1955 in Brantford, Ontario to his parents Richard and Millie. Like many Canadian children, he started playing hockey from a young age, but didn't play inside an arena until he was about eight years old. Before that, the seasons would run from about November until the end of March on outdoor rinks.
After hockey season ended, Jarvis recalled it being time to grab the baseball glove or a lacrosse stick.
"Early on for myself the game basically stayed within the winter season because we were using outdoor ice a lot and the ice was only available for say five months at a time. It's really become for a lot of people a year-round activity," he remarked. "I'm glad I had the chance to enjoy other sports and to do other things and get to know other kids that were playing other sports. Hockey I always had a fondness for, no question. Hockey Night in Canada on Saturday night was a family event. We sat around the TV, black-and-white to begin with before colour, and we would watch those games."
Jarvis would go on to play for some spectacular coaches during his playing career, but the first memorable one was at home in Brantford where his offensive prowess was regularly on display.
"I had Walter Gretzky for a coach in junior B and that was a fun experience," Jarvis said. "We actually had a pretty strong team. I tended to lean to the offensive side of the game and that really led to my draft to Peterborough."
The Peterborough Petes drafted Jarvis seventh overall in 1972 and he went on to enjoy three successful seasons from 1973-75 and captained Canada's entry at the 1974 World Junior Championship. In three
Jarvis was regarded as one of the best defensive players during his NHL tenure. That started to develop in Peterborough playing for coach Roger Neilson, but he was still flourishing as an offensive player.
During his final season with the Petes, he posted incredible numbers: 45 goals and 88 assists for 133 points in 69 games played. His three-season totals added up to 96 goals, 190 assists for 286 points in 202 games.
Offence, however, certainly couldn't be his sole focus with the Petes.
"If you're going to play for a Roger Nielson team, you had to be responsible for the whole ice. It's not like he didn't like offence, but he also wanted you to have responsibility in the defensive side of the game and be able to play in your own end effectively," Jarvis said. "I learned pretty quick when I got there what the expectation was in that regard and started to bend my game from just basically an offensive-type game into a game that was trying to complete itself."
Bob Gainey was playing his final season in Peterborough when Jarvis joined the club. The rookie, listed at 5-foot-9, about 170 pounds, certainly made a quick impression on the veteran.
"Right from my first memory of him would be kind of an undersized, but over-determined player," Gainey said. "That became pretty evident right from the beginning. I think at some point not long after he was there he picked up the nickname Mad Dog so that kind of tells you what his temperament was like on the ice."
Jarvis and Gainey would go on to be linked for much of their careers. It's interesting how Jarvis' career path almost went in a completely different direction.
In 1975, he was selected in the second round, 24th overall, of the NHL draft by the Toronto Maple Leafs.
"At that time nobody went to the draft. We just waited at home by the telephone to find out if we were drafted. I had a call from Toronto saying that I was taken by them in the second round," Jarvis, who was also a second-round pick by the Houston Aeros in the WHA draft that year, said. "I was obviously quite pleased. Brantford is fairly close to Toronto. I knew their team was losing two centre icemen at the time – Dave Keon and Norm Ullman – and so I thought maybe there's an opportunity here to actually find a place within their group. I was excited about it. Crazy enough growing up in that area, Montreal had always been a favourite team of mine. I found out a month after the draft that I had been traded to Montreal and was looking to head that direction for training camp.
The Maple Leafs traded Jarvis to the Canadiens for Greg Hubick, who played just one season for the Leafs and 77 NHL games total.
Montreal was loaded with talent, the likes of Guy Lafleur, Pete Mahovlich, Steve Shutt, Yvan Cournoyer, Guy Lapointe, Jacques Lemaire, Serge Savard, Doug Risebrough, Larry Robinson, Gainey and goaltender Ken Dryden.
Still, head coach Scotty Bowman was looking for another piece. Despite passing up two opportunities to draft him, the Canadiens circled back to Jarvis and made the trade with the Maple Leafs.
"I think Montreal was looking for a particular kind of player – a checking kind of a player, a faceoff guy," Jarvis said. "I had had that training in Peterborough and I really credit Roger Nielsen with developing that aspect of my game. There was a spot in Montreal for a defensive type player that had some faceoff ability. I know Scotty, just from what I've read since, talked to Roger a lot about myself and did I have the capabilities to play that kind of a role."
Gainey said he didn't have any firsthand knowledge of what influenced the traded, but also reasoned from stories he heard that it came down to conversations between Bowman and Neilson, particularly how strong Jarvis was at winning faceoffs.
"That's my understanding of how Scotty felt that when you looked at his game, he could add more in that area," Gainey said. "I don't think Scotty or Roger or Doug or anyone else thought that he would move right up and onto the Canadiens in his first year, but he took his place and never let it go."
Jarvis recognized the enormity of the challenge of earning a spot on the star-studded roster, but like always he just wanted to give it his best effort.
"I wanted to go to training camp and just do the best that I could do and that's all I felt I could ask of myself and hopefully gain a spot," he said. "That turned out to be and to happen so I had the privilege to play alongside all those names that you mentioned. A lot of Hall-of-Famers in that group, a very mature team and I think a team that was really ready to come into its own as it did over the next four years. I was very blessed to be able to find a spot in that group among those great players."
We'll never know how his career would've turned out had Jarvis played for the Maple Leafs or even perhaps in the WHA for Houston. We do know his career began with four straight Stanley Cup victories with the Canadiens in 1976, 1977, 1978 and 1979.
Jarvis found his role within the team and never lost it, a testament to the work he put in as a young player with the team filled with stars.
"That's all part of the professional life, I believe. There's always somebody that is looking to take your place. I think that drives a player. I know it drove me to do the best that I could do to work hard at the game and to keep my place within the group," he said. "You're always conscious of that and it was a motivator for me to try and play at my best every night. When you get to this level of the game, that's just the way the business is and you have to keep us your end of the play. I felt even after being there a year, I had to earn my place the next year and the next year and that's how I approached it all."
Gainey said he didn't have a steady position with the Canadiens during his first NHL season.
"When Doug arrived it really kind of shook all the pieces into place," said Gainey, who had played at even strength with Lemaire and Cournoyer during his second season. "That wasn't a perfect fit for them to have a player like me or vice-versa, but when Doug came it put me in a place where I had somebody that I could really partner up with."
They proved to be a formidable shutdown pair. Jarvis certainly needed to carve out a checking role as he played behind other centres like Mahovlich and Lemaire. He proved to be every bit the faceoff specialist the Canadiens brass envisioned.
"When you have someone on your side or you're on the ice with that person who is so dominant in being able to take possession of the puck from the faceoff, that's a great advantage," Gainey said. "It helps playing against strong offensive players when they don't have the puck."
His strength at winning draws was something that came naturally to Jarvis.
"To be honest, I don't remember ever just doing a lot of puck drops after a practice like they do now or anything like that," he said. "I think it was just the repetition of being a centre iceman and having to take the faceoff during the games. It started probably back in the junior B days or even before and I think just the repetition of it is what I banked on. When I got to Peterborough, Roger would use me in a lot of different situations for faceoffs whether it was near the end of games or to start games or at times when we wanted possession of the puck. I think it was just the repetition and being put in the place to do that helped develop that skill."
Jarvis spent seven seasons with the Canadiens and his reputation as one of the top defensive forwards in the NHL took him to Washington and Hartford.
On Sept. 9, 1982, Montreal traded Jarvis, Rod Langway, Brian Engblom, and Craig Laughlin to the Washington Capitals for Rick Green and Ryan Walter.
Following the 1983-84 season, Jarvis won the Franke J. Selke Trophy as the league's best defensive forward.
"He was a strong player, a strong upper body," Gainey said. "He wasn't big, but he didn't get moved around and then his game plan of how and where to move the puck into safe areas and keep other players out of the prime scoring areas. He was a package of all of those things."
Asked about the top three offensive players he battled during his career, Jarvis named Wayne Gretzky, Bryan Trottier and Bobby Clarke.
"These three players I've mentioned, you just knew that going into a game against them that you're going to be challenged all night and you have to be at your very best because they were dominant players and you had to be ready to deal with it," Jarvis remarked.
One of his most thrilling encounters was matching up against Gordie Howe during the 1979-80 season when the legend returned to the NHL for one season.
"To have watched this player as a kid growing up and to be able to go on the ice against him…when I look back on the career as a player, that's kind of been the fun aspect," Jarvis said. "The part I've enjoyed is getting to know some of these players personally as teammates and even getting to know them to some degree as other players in the game."
In January of 1985, one play right near the end of the game nearly ended Jarvis' ironman streak.
"Well it wouldn't have continued today. I was playing for Washington at the time and we were playing in Detroit. Right near the end of the game, the other team had their goalie pulled and I was trying for the empty net. I was coming across centre and I didn't see a player coming off of my right hand side and I was hit, went down and hit the back of my head on the ice," Jarvis recalled. "I was wearing a helmet, but the helmet had shifted a bit so I was actually knocked out cold. I don't remember waking up until the back of my head had already been stitched up.
Nowadays, Jarvis figures he would be sidelined for three to four weeks following such a play. At that time, he felt fine and was allowed to resume playing. He caught up with his Capitals teammates and played the following night in St. Louis.
That's just the way it was, but as the years progressed, so did technology and changes were made to how injuries were handled, which Jarvis considers to be such an important aspect of the sport.
"The way it is now, the way the training is, the trainers, the education, it all makes for a much better game health-wise for players and that's the way it should be."
Jarvis was traded by the Capitals to the Hartford Whalers for Jorgen Pettersson on Dec. 6, 1985, which resulted in him playing two extra games that season. He had played in all 80 contests during the nine previous seasons. That year he played 82 – 25 with the Capitals and 57 with the Whalers.
The following season, Jarvis set the new mark for the consecutive-games record at 915. Considering the game was on Boxing Day and he had tied the record on Christmas Eve, Whalers teammates joked that he better be careful carving the Christmas turkey.
Ironically, the Whalers Dec. 26 opponent that season was the Montreal Canadiens and Jarvis' former linemate Gainey who spoke during the pre-game ceremony honouring the new record holder.
"I'm kind of surprised it's going to be broken," Gainey said this week, noting back then it wasn't a case of Jarvis avoiding injuries and illness.
"He played with some injuries and he probably played with some illnesses, but that really is just a highlight of his personality and his determination and drive. His iron will. Iron will, ironman," Gainey said. "I sat beside him for seven or eight years and saw how determined he was to get in the game and play even if he wasn't 100 per cent."
Jarvis tacked on more games to the record's new standard as he played in each of the remaining games that season. That put him at 962 straight games and he was recognized with the Bill Masteron Trophy, awarded to the player who best exemplifies the qualities of perseverance, sportsmanship and dedication to hockey.
Perhaps he didn't know it at the time, but the end of his streak and NHL career as a player was winding down. As he entered training camp for his 13th season, though, Jarvis could sense the writing was on the wall. He played two games to start the season before he was scratched from a regular season game on Oct. 11, 1987 for the first time in his career.
The streak ended at 964 games and Jarvis never played in another NHL game.
"I could kind of feel it coming. It kind of started at training camp that last year," he said. "I felt like I was maybe no longer going to be a part of the group. Another player came in, just like when I went to Montreal and I took someone's spot or there was an opening. Another player came in and my spot was starting to disappear, my effectiveness with the team. That's a natural evolution of players in the game. "It was really just a decision by the management group. That was just the way it was. I look back and think man from the very first game that I played to the very last game that I played, to be able to have moved through that injury-free, what a blessing that was."
There are so many factors beyond injury and illness that can end a streak. Steve Larmer had his end at 884 games in 1994 due to a contact dispute.
Andrew Cogliano reached 830 games, but it came to an end due to a suspension in 2018.
Jarvis adds that every era likely had its challenges to piece together a consecutive-games streak, whether that be when equipment wasn't as good as today or the addition of more travel, the speed of the game and the size and training of the players.
Gainey believes everyone from Jarvis to more recent players like Yandle, Kessel and Marleau should be commended for achieving a lengthy streak. Regardless of what type of player they are, a streak like that demonstrates toughness.
"Doug wasn't a physical player. He didn't have the size to crash and throw his body into opponents, but he was in the scrum. He used to, just because of his determination and play, create a lot of frustration for the players he played against who often lashed out," Gainey said.
"You can't get through that many games or even a season without doing it under duress at some points whether it's illness or injury so hats off to them all."
The 1987-88 season may have been the end of his NHL playing career, but it was just the beginning of a new career direction that has lasted three decades.
Coaching had always interested and intrigued Jarvis. Perhaps not surprising when you consider the coaches he learned from, whether that be Walter Gretzky, Roger Neilson, Scotty Bowman and Bryan Murray.
"I really enjoyed the game," he said. "I enjoyed watching other teams play. I enjoyed watching other coaches and how they handled their teams and their players. I had some pretty impressive coaches."
An opportunity came up for Jarvis to join Hartford's AHL affiliate, the Binghamton Whalers as a player-assistant coach. He played 24 games, but moved behind the bench for the rest of the season when head coach Larry Pleau moved up to Hartford.
Brad Shaw, now an assistant coach with the Vancouver Canucks, relished the opportunity to call Jarvis a teammate that season in Binghamton.
"You understood how smart he was as a player," Shaw said. "He had a real good eye for the game and was ridiculously ahead of the play as a checker and when you saw that day in and day out, it was eye-opening because all young players want to try and make it with skill and here was a guy that had fashioned a career out of being smart and just being in the right spot all the time. You learn stuff along the way and now I've been coaching for quite awhile and I have a lot of respect for guys that have that vision on the ice and the awareness and the ability to play that well defensively."
It was "interesting" to see Jarvis transition from player-coach to head coach during the same season with the AHL's Whalers.
"You always have a certain relationship with a player that's much different than when he becomes a coach, but Doug's always had a real sort of kind and almost gentle way to handle people so it was interesting watching him deal with the elements of a coach where you kind of have to have the heavy hand," Shaw said. "I remember he had a real tough time getting the F-word out. He'd be so mad at the refs, but he couldn't say it. We'd be on the bench kind of giggling knowing as Christian as he is he didn't want to cross that line, but he was so mad at the officiating, but he just couldn't let them know how mad he was."
Jarvis' stint in the AHL lasted just one season as he was hired as an assistant coach by the Minnesota North Stars to work with head coach Pierre Page and assistant George Kingston starting the 1988-89 season. Gainey credits the pair for being great mentors for Jarvis.
In 1990-91, Jarvis was reunited with his former teammate in Minnesota when Gainey was named head coach of the North Stars. They advanced to the 1991 Stanley Cup final that year, losing to the Pittsburgh Penguins.
"He had a little more experience when we came together than I did," Gainey said. "He had a lot of background and helped me quite a bit early on to get my feet underneath me. We just kind of grew together, our whole group, and stayed together for quite a long time."
Rick Wilson joined Gainey and Jarvis on the staff in Minnesota in 1992-93 and they were still together through the relocation to Dallas. Even when Gainey stayed on as general manager with the Stars, but placed Ken Hitchcock behind the bench, Jarvis and Wilson remained assistant coaches until 2002-03.
"He was really good on fundamentals and a good teacher," Gainey said of Jarvis. "Had his own methods and had his things that he believed in and would stick to his guns and had a great career."
Initially, Jarvis wasn't sure what to make of the move from Minnesota to Dallas.
"We went to Minnesota and really enjoyed the lifestyle there. The hockey feeling that was around that state and that city. It's a hockey hotbed," he said. "We enjoyed our time there and then the move came to Dallas and we kind of wondered, in the deep south what will the game be like. The game really took off when we got there. The fan support was phenomenal, the minor hockey got up and going and rinks were built.
"We were able to build a following there and built it into a championship in '99."
Mike Modano, the face of the franchise, played for the organization from his rookie year in 1989 in Minnesota to his last season with Dallas in 2009-10. Jarvis was still quite new to the coaching ranks when Modano broke onto the scene.
"You see those guys who get their start, they're a little nervous and kind of trying to walk a fine line of throwing too much information at you," Modano said. "Back then the game wasn't really dissected like it is nowadays with video. Back then it was VHS tapes so it was really hard to pause and play games with these 60 second frames on VHS. I think his preparation, understanding the special teams, talking about the power play, penalty kill, he was really good at going over some of the game's key points that we needed to go over. You could tell that got better as it went on, he got more comfortable."
Modano said Jarvis' hockey smarts shone through with the Stars.
"Between himself, Bob Gainey and Rick Wilson, we felt we had probably the three smartest guys, tandem of coaches, then you throw Ken Hitchcock in there, the four of them thought the game the same," Modano said.
"I think Doug was just a real intelligent guy. Just saw things that most guys didn't see, just a great positional defence guy. Good on faceoffs, good penalty killer, he helped me out a lot in that aspect of the game when I was going through a transformation there. Doug was really hands on. He spent a lot of time with me, we would go out there on the ice and practice early, working on stuff and just doing video and trying to have an understanding of what it meant to play in both ends of the ice."
The players took it to heart. Guy Carbonneau, a former three-time Selke winner, was a great leader and Jere Lehtinen won the Selke three times while playing for the Stars.
"It was a big commitment from a lot of us who were offensive guys that knew we had to apply (the defensive aspect) to our game to be successful," Modano said. "We knew we had to adapt a bit of that to our game because obviously…with those guys (Gainey and Jarvis) being from Montreal it wasn't something we were going to let go on deaf ears. We took that very serious and coming from them it held a lot of value."
Dallas was rewarded with the Stanley Cup victory in 1999 and advanced to the final again the following year.
"We came into that year through training camp and we were a determined group right from the start to the finish," Jarvis said. "Some years teams that win the Cup kind of get their momentum and get it going after Christmas or at the trade deadline they gain their stride, but that was a year we had our stride right from training camp."
Following the 2001-02 season, Jarvis' tenure with the Stars came to an end. He didn't coach anywhere the following season, but in 2003 an intriguing new opportunity came his way. With Gainey now at the helm of the Canadiens, he hired Jarvis to be head coach of their AHL affiliate Hamilton Bulldogs.
During two seasons, Jarvis coached the Bulldogs to 79 wins, 54 losses, 10 ties and 17 overtime losses.
"I enjoyed that time. Players that were there were all eager to learn, very coachable, they wanted to make the next step into the NHL so it was a really positive experience," Jarvis said, noting the opportunity provided a homecoming experience as well. "Hamilton and Brantford are only 20-30 minutes apart. It was a family decision too in that my parents were still living in Brantford and a chance…we had been away in the United States for twenty-some years so it was a chance to come home and become part of our family again. It was a special time personally and in terms of the coaching and working with younger players."
Jarvis was a natural choice for Gainey, not only in the short term for the job in Hamilton, but to get him back to the NHL with the Canadiens as well.
"When you're put in charge of restocking a hockey operations department, you're looking for people that you know you can count on, that are dependable, that are professional and so Doug was available and what was available with the Canadiens at the time was that job in Hamilton," Gainey said. "All along it was just get him in as part of the group, and just a matter of when he could be advanced back into the NHL with the Montreal team. I think it wasn't an easy experience for him, but it was a rewarding experience and then when he came to the Canadiens as an assistant coach he had that background with all of those players he had coached in Hamilton."
One of those players was Tomas Plekanec, who was a 20-year-old from the Czech Republic in his second season with the Bulldogs during Jarvis' first season as coach. He still appreciates having played two years for Jarvis in Hamilton and four in Montreal.
"First of such great person! Inspiring! Family person, always positive," Plekanec wrote in an e-mail from the Czech Republic where he is playing for Pladno. "His wife was so friendly and positive person as well. I remember them from every team event we participate together with Hamilton and later with Montreal. I don't think I had better teacher in my hockey career. I became good 2way player and he deserves so much credit for it!"
Jarvis was an assistant coach with the Canadiens when Plekanec made the full-time jump to the NHL and went on to play 13 full seasons. He's certainly not surprised Jarvis had a successful tenure as NHL assistant coach and was happy to see him enjoy more success following his time with Montreal.
"He was so good with younger guys and guys who needed and wanted to learn to play right way. I was very fortunate to have him later in the NHL as well," Plekanec wrote. "He was very clear in giving players the right messages. I barely spoke English when I played for him in Hamilton, but I got the messages right away. It wouldn't matter if it was video meetings or just chatting with him about the game."
Jarvis won his sixth Stanley Cup with the Boston Bruins in 2011. He joined head coach Claude Julien, whom he had worked several years earlier with the Canadiens.
He also appreciated the challenge of winning the Stanley Cup, having of course winning four straight to begin his career and going 20 years and then another 12 between his next two victories.
"It's not an easy trophy to win and it really takes everything you have to go right through to the end and win it," Jarvis said. "You have to have the stamina, your team has to stay healthy, a lot of things have to fall into place to make it happen. It's not an easy trophy to win, but the reward of winning it at the end is pretty special."
Jarvis credits the leadership of Julien and the Bruins players for making that 2011 win come to fruition.
"Zdeno Chara, Patrice Bergeron and we had Mark Recchi at the time, just a lot of players that were just character players, they were all about winning," he said. "They were professional in how they went about their business and getting prepared for games."
Working with head coaches like Page, Gainey, Hitchcock, Julien as well as Carbonneau in Montreal and Willie Desjardins and Travis Green in Vancouver later on, Jarvis always embraced the role of assistant. He enjoyed the teaching aspect and some years handling the forwards, other years defencemen. Sometimes handled the power play when it came to special teams duties and other times worked with the penalty-killing units.
"I've enjoyed that experience of looking at the game from different positions and special teams," he said.
Modano said the assistant coaches always played an important role.
"There was always a little buffer between the assistant and the head coach. The head coaches tried to avoid being friends with guys on the team whereas the assistant guys were a little more friendly and understanding and kind of talk you through things," he said. "(Jarvis) was good at that. He was a really good sounding board, always available and very eager to help so that was really great about him too."
Gainey believes Jarvis approached the role of assistant coach the same way he did as a player.
"Just like as a player when he was put into that two-way checking centre role, he didn't spend a lot of energy or time thinking about how do I get into a different role. It was how do I be really good at this role," Gainey said. "I think as an assistant coach he was really helpful as time went on with Guy Carbonneau. When he had a lot of experience and Guy was a new coach. I think he took his position and he tried to be really good at it. People recognize it and that's why he's still called upon today to assist and participate."
Shaw, who has now been an NHL assistant coach for 17 seasons, isn't surprised by Jarvis' longevity in the role.
"A guy like that who has sort of catalogued all that information and then used it on a daily basis as a player has that same database to transfer to players as a coach," Shaw said. "I think any coach, myself included, they get in and think it's all about x's and o's and you realize the job like most other jobs is about managing people and building relationships and it's the human side of things that determine who wins and who loses. I think that's where his real strength is even beyond his knowledge of the game is how honest and how direct and at the same time how kind he can be when he deals with people in general."
Jarvis was an assistant coach with the Vancouver Canucks for two seasons before moving into the advisor role in 2018. He has been able to spend more time with Linda, his children and grandchildren.
"I've been very blessed to have a wife who understands the business and the commitment that it takes, but who was there on the family side to really dig in terms of the home and the raising of the kids and supportive of what I was doing. Really the strength behind it all."
Shaw was thrilled to be reunited with Jarvis this season in Vancouver. While he's not with the team full-time, he provided stability when the Canucks went through a tough stretch earlier this season leading to the firings of Green and general manager Jim Benning, who Jarvis won the Cup with in Boston.
"We saw more of Doug when we were going through some tough days there when Travis was still the coach," Shaw said. "When you're coaching and you're in the day-to-day grind, sometimes you lose track and you don't see the forest through the trees and I think when a guy comes in like Doug did, he's more of a big picture role, it kind of gives you a better perspective and reminded you we weren't as far away as maybe our play told us we were.
It helped to have someone familiar with the organization remain when new coach Bruce Boudreau took over.
"He's great in that (advisor) role and we've sort of found a little better success rate lately and hoping to keep that going," Shaw said.
Tuesday night's NHL schedule features the Flyers on the road against the New York Islanders as Yandle looks to break the consecutive-games record. Jarvis plans to call Yandle after the game.
"I will congratulate Keith and tell him how happy I am to see him set this new mark, which is a tribute to his character, commitment and love for the game," Jarvis said.
If anyone would know about character, commitment and love for the game, it's Doug Jarvis.