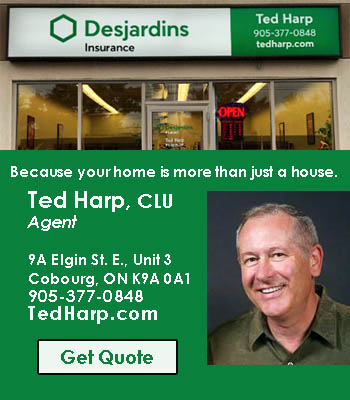 Investigation leads to the arrest of two Cobourg residents and the seizure of drugs and an imitation firearm Monday night.
In the summer of 2023, as part of an ongoing enhanced enforcement strategy targeting illegal drug activity affecting Northumberland County and in alignment with the Cobourg Police Service (CPS) targeted downtown action plan, CPS commenced a drug and firearms investigation.
On the evening of Monday, August 7, 2023, members of the CPS Criminal Investigations Branch, with the assistance of the Port Hope Criminal Investigations Branch, arrested two Cobourg residents in connection to the investigation.
A Criminal Code Search Warrant was executed at a King Street West address with the assistance of CPS uniformed officers and special constables.
As a result of the search of the residence, police located and seized the following:
• An imitation firearm with 7 x 9mm handgun bullets,
• Approximately 89.17 grams of purple fentanyl
• Approximately 9 grams of cocaine
• Approximately 0.6 grams of crystal methamphetamine
• Over $3,000 in Canadian currency
The estimated street value of the seized drugs is $36,650.
Nathan Drew, 42-year-old of Cobourg and Melanie Grace Hill, 41-year-old of Cobourg, are jointly charged with:
1. Possession of a weapon for a dangerous purpose – contrary to section 88(1) of the Criminal Code
2. Careless storage of ammunition – contrary to section 86(1) of the Criminal Code
3. Production of a schedule I substance – fentanyl – contrary to section 7(1) of the Controlled Drugs and Substances Act
4. Possession for the Purpose of trafficking fentanyl – contrary to section 5(2) of the Controlled Drugs and Substances Act
5. Possession for the Purpose of trafficking cocaine – contrary to section 5(2) of the Controlled Drugs and Substances Act
6. Possession of a schedule I substance – contrary to section 4(1) of the Controlled Drugs and Substances Act
7. Possession of Proceeds of Crime Under $5,000 – contrary to section 354(1)(a) of the Criminal Code
Both were held for a bail hearing