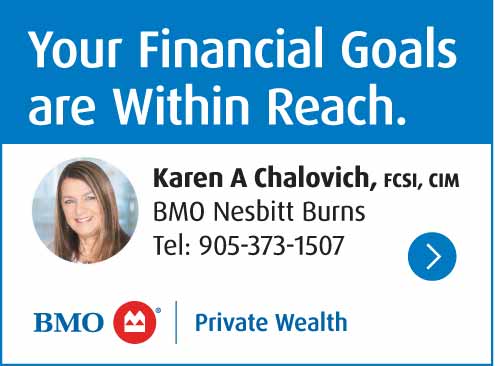 Paramedic Services Week is celebrated across Canada in the last week of May. It's a time to recognize and thank our first responders for their bravery, dedication, resiliency, courage, strength…
And sacrifice?
While they can't claim a monopoly on missed birthdays and holidays, this precious lost time with loved ones is just the tip of the iceberg.
Being a paramedic requires an immense amount of physical, mental, and emotional fortitude. Every day, paramedics deal with high-pressure situations exposing themselves to elevated levels of trauma and suffering. At a patient's worst, they must be at their best. The emotional toll of the job cannot be overstated as the daily immersion in human suffering can be both hauntingly beautiful and equally heart-wrenching. From comforting loved ones when nothing more can be done to save a life, to witnessing the joy of new parents at the birth of their first child, paramedics bear witness to and reverently shoulder the emotional extremes that accompany the best and worst days of peoples' lives.
While their dedication to their craft and the wellbeing of their patients is awe-inspiring, this constant exposure to extreme events, emotional strain, and performance pressure can unfortunately lead to psychological distress and cumulative traumatic stress. This puts them at a higher risk for mental health challenges such as depression, anxiety, addiction, burnout, PTSD, and suicide.
Paramedics are proudly and selflessly willing to put their own needs and safety aside to help others. They always have and always will.
If you see a paramedic this week, give them a simple "thank you."
That small gesture of acknowledgement means more than you'll ever know.
It may even be the best part of their day, something good they can hold onto at the end of a hard shift when they take off the uniform and go home to their families.
It's so important to not forget the people underneath the uniforms.
Paramedic Week is all about celebrating and giving thanks but it's equally important to have those hard conversations and to create a culture of openness and support.
The truth is many paramedics are doing great, they are happy and thriving, but many are not and it's impossible to tell which is which unless you stop and ask.
And when a paramedic tells you they are not okay, believe them.
No paramedic should be worried about being seen as weak or unfit. They should not have to fear reprisals for coming out and saying they are struggling. We need to create a system that supports our medics by providing adequate mental health resources and training, as well as actively encouraging them to seek help when they need it.
Most of us have heard the adage 'it's okay to not be okay' but when is it not okay to not be okay?
It's not okay when the stress of daily work starts to affect day-to-day living preventing normal function.
It's not okay when it puts the health and wellbeing of our first responders at risk leading to self-destructive behaviours.
It's not okay when they become unrecognizable to friends and loved ones under the weight of their grief, rage, despair, and helplessness.
It's not okay when a first responder goes to bed at night hoping not to wake up in the morning.
It's okay to not be okay, but it's also important to take action towards healing and recovery. It's important to have the appropriate and necessary resources available to the paramedics who are in desperate need of the reciprocal care and compassion that they give every day.
Anna DeKleer, Primary Care Paramedic, OPSEU Local 381