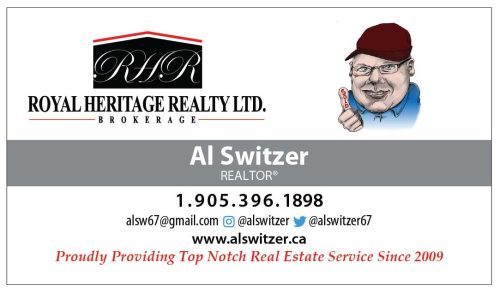 The Town of Cobourg can't seem to get it right after a charge of feeding waterfowl was withdrawn from Provincial Offences Court on Wednesday, May 17, 2023.
Cobourg resident William (Bill) Thompson has been charged with feeding waterfowl four times over the course of several years. Each time Thompson fights the charge, and every single time the charge has either been dismissed, or withdrawn.
The charge before LeBlanc on Wednesday was from March 2, 2022 when Thompson was charged with feeding the waterfowl near the boat launch area in Cobourg.
The trial lasted approximately 30-minutes with only a municipal law enforcement officer taking the stand before Justice of the Peace Jack LeBlanc.
Given that Thompson was only representing himself, LeBlanc explained each part of the process that was taking place.
Cautioning Thompson several times not to say anything that may incriminate himself.
The town prosecutor tried to submit a newspaper article from Today's Northumberland, but Thompson stated it shouldn't be admitted as evidence and LeBlanc stated it was hearsay without calling the reporter to the stand to testify.
LeBlanc told Thompson, "in the future it might be helpful to get some representation to help guide you steering through these waters."
With the articling student from the law firm hired by the town saw her case coming apart, LeBlanc stated, "did this officer witness Mr. Thompson feeding the birds?"
The articling student said, "no."
LeBlanc added, "so where do you think your case is going to go from here?"
Fifteen seconds later, the student stated, "from here without having been able to exclude the additional witness based on circumstances and the (news) article not being admitted, I don't believe the prosecution will not have a reasonable prospect."
LeBlanc said, "so you have a choice, we can continue or you can ask that the charge be withdrawn at this point."
The student said, "at this point I would ask that the charge be withdrawn."
LeBlanc said to Thompson, "they cannot prove their case – so you're free to go."
After the charge was withdrawn and even with LeBlanc's cautioning, Thompson wanted to make a statement.
"I was identified in the paper by name," before LeBlanc interjected.
"I'm going to suggest it's not illegal to name you in a newspaper article. It's public knowledge, it's a public charge."
LeBlanc spoke of when he was a reporter for 25-years and covered court he would go up to the court officer and made sure he got the age and address because there could be a number of people with the same name in the area.
"Those are ancient times. Now unfortunately, newspaper reporters aren't given access to ages, they aren't given access to addresses, they may be given a name – but it's not illegal to publish a name Mr. Thompson."
LeBlanc ended the proceedings by stating, "Mr. Thompson I hope I don't see you in here again," to which Thompson added, "well, I'm 82 now – who knows."
After court, Today's Northumberland reached out to Director Legislative Services/Municipal Clerk, for the Town of Cobourg, Brent Larmer for comment.
Larmer stated it's to early to stated if the Town will appeal as they need to get a copy of the transcript from court.
Cobourg Man Receives By-Law Ticket for Feeding Waterfowl – Again – Today's Northumberland – Your Source For What's Happening Locally and Beyond (todaysnorthumberland.ca)