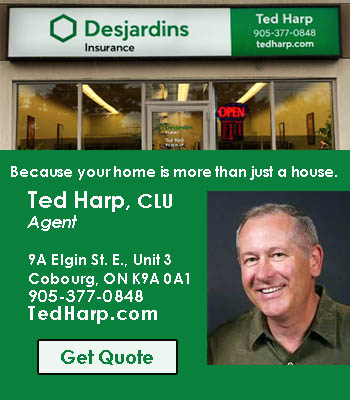 Heading to Peace Park by Cobourg Creek there was a variety of waterfowl in the area along with a number of anglers.
The most popular areas to see the geese and ducks during this time of year is by the harbour or along Cobourg Creek near the mouth of Lake Ontario.
Along the creek you'll usually find a number of anglers trying their luck for Rainbow trout.
Inside the basin of Cobourg Harbour a number of waterfowl are there during the day, but not near as many as there are at night.
Even though there is a bylaw prohibiting the feeding of the birds, some people just can't resist.  One woman told Today's Northumberland, "I've been to court – I've got the Crown behind me."