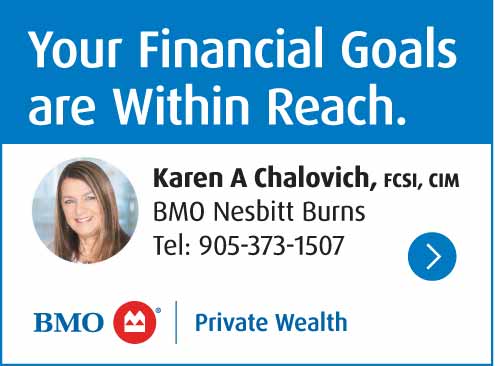 By Cecilia Nasmith/Today's Northumberland
Northumberland Hills Hospital Auxiliary Chair Selena Forsyth delivered a report to the February hospital board meeting with nothing but good news.
"Things are looking up and looking good," Forsyth said.
January saw their Petticoat Lane thrift shop net $11,548 and the Little Treasure Shoppe they operate in the hospital net $9,244.
"Things are really looking up. I am very excited," she declared.
"As of Jan. 31, that means we have $187,000 in the bank, so we are easily going to be able to hand over the promised $160,000 to the hospital this year."
As well, Forsyth professed cautious optimism the auxiliary might also be able to hand over another $192,000 in March, completing the $1-million commitment they made in support of the new Clinical Information System.
In other news, the passing of Gail Metson meant the auxiliary lost its 100th-anniversary Planning Committee Chair. Forsyth has approached Laura McCracken Ebbrell, who has agreed to take on the assignment.
"Laura was actually president of the hospital auxiliary when they had their 75th anniversary celebration," she noted.
Forsyth wound up her report with an appeal for donations of wool for the auxiliary's Crafters group in support of the beautiful items they make and sell for the hospital. Check your craft cupboards and let her know, she urged.
"And that includes all you men," she added, reminding everyone of her father who enjoyed a career in the Royal Navy and still enjoyed knitting for his whole family.
NHH Foundation Chair Wendy Ito then gave her report, reminding the board that her last report in December detailed a busy time full of such beloved annual events as the hospital gala, Light Up A Life campaign and Wharram-Spry Christmas tree event.
"It's a busy time, but it's also a time that the Foundation looks forward to every year. This year did not disappoint," Ito said.
"As the hustle and bustle of that season moved out and January tiptoed in, we are quickly reminded that we will be slowing down from our event season but we are gearing up for our planning season."
Ito offered some details, such as the 2022 Light Up A Light campaign's conclusion with a total of $249,000 raised.
"Since its inception in 1994, this campaign alone has raised almost $3.5-million to fund medical equipment for our hospital."
As of Dec. 31, Ito reported a total of $4,591,000 raised – against a budgeted figure of $4,210,000.
"So we are in good shape."