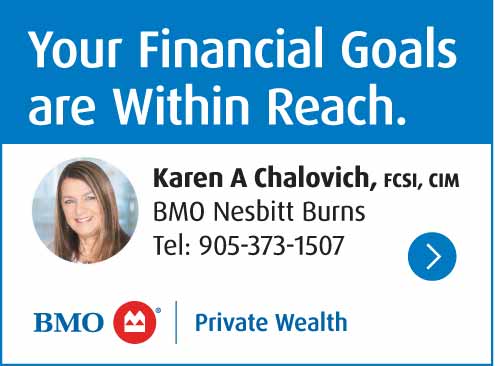 By Cecilia Nasmith/Today's Northumberland
While staff and councillors love to see Northumberland County considered a destination of choice for many purposes, from economic development to tourism, they are less enthusiastic to think the county might draw people looking to dispose of their mattresses.
This is just one risk of failing to implement the new Mattress Diversion Program Associate Director of Operations Adam McCue hopes to institute at the county's three Community Recycling Centres this year.
McCue explained the proposed details this week at county council's Public Works Standing Committee meeting as part of the 2023 budget discussions.
The 8,000 mattresses and box springs that come to the county's last remaining landfill each year take up a disproportionate amount of precious landfill space, considering their weight and the tipping fees they generate, taking up about 7.5% of landfill capacity each year. Even worse, the tough metal springs are difficult to crush and process, often springing back to shape to wrap around machine tracks and puncture axle seals.
It is estimated that diverting mattresses and box springs might add as much as one year of life to the landfill and avoid costly repairs that are estimated at $10,000 annually.
The program would call for these mattresses and box springs to be accepted at CRCs for a flat $20 per item (as opposed to the typical $4 tipping fee now charged). They would be delivered to one of two known mattress-recycling facilities, out of the county's hands.
The equipment that would be needed – three forklifts and three portable trailer ramps – is estimated at $315,000. The program's annual operating costs are estimated at $20,000 ($150,000 if regular tipping fees continue to be charged).
McCue said he had toured one of the facilities in Vaughn (the other is in Ontario), and reported that they have the equipment to break them down into wood, metandal, fabric and foam, as well as they connections to find market for all these elements.
In the long term, he has hopes that the province will look at special collections for mattresses and box springs, much as they have for such specialized waste as electronics, tires  hazardous materials. In such a case, he said, some funding might become available.
McCue acknowledged that raising the cost of disposing of a mattress and box spring to $40 from about $13 might well spur dumping.
On the other hand, not to raise rates risks making Northumberland County the destination of choice for residents of neighbouring municipalities where higher mattress-disposal rates are already in effect.
Committee chair Scott Jibb called it "a superb idea."
Councillor John Logel asked if the same rate applies for a twin mattress as for a king-size unit.
"These companies don't charge per ton or size – it's a flat rate per item," McCue said.
McCue threw in one final piece of mattress information – the weight of the mattress you buy is only about half the weight it will be at the time you dispose of it. He declined to speculate why.
"Too much information," Jibb declared.