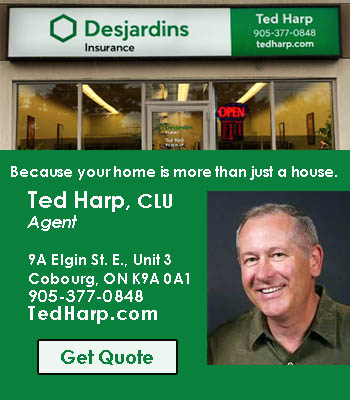 Today's Northumberland has learned more about the death of a client at Transition House on Christmas.
Susan Brown, Chief Paramedic for Northumberland County said a high volume call and weather conditions lead to extended response times including a 38-minute delayed response to Transition House.
The man believed to be in his 60's was "experiencing a persistent health issue over several days."
Cental Ambulance Communications Centre (CACC) in Lindsay which receives and dispatches calls for Northumberland County Paramedics received a call at 8:56 p.m. from Transition House stating a man believed to be in his 60's was "experiencing a persistent health issue over several days."
A Code 4 is the highest priority of call for a patient, but dispatch conducted an assessment over the phone and triaged the call as a Code 3, which is urgent, but non-life threatening.
"Based on this, it would be addressed by the next available ambulance, with other services (like fire department) not initially dispatched."
CACC called back at 9:13 to check on the individual while they awaited an available ambulance and confirmed there had been no change in the individual's condition so the call was held as a Code 3 response.
A paramedic crew became available and was dispatched at 9:29 p.m., and arrived on-scene at 9:34 p.m.
"As paramedics were arriving, the individual's condition changed. This change prompted the crew to call CACC to arrange Fire Department support as a Code 4."
The Cobourg Fire Department was dispatched at 9:35 p.m. and arrived a short time later.
Paramedics and firefighters initially treated the individual at the scene for approximately 30-minutes prior to transport to the hospital where the individual was pronounced deceased.
Brown stated, "only in cases where a call is triaged as life-threatening is tiered response (fire department) activated."
"A high volume of emergency calls, along with weather conditions, led to cases of extended response timelines on December 25th," said Brown.