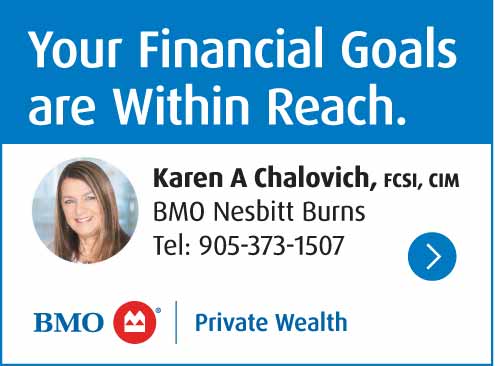 By Cecilia Nasmith/Today's Northumberland
With the end of another holiday season, the Town of Cobourg has announced that – weather permitting – Christmas trees will be collected the week of Jan. 9.
Residents are asked to place their trees – completely clear of all metal, ornaments, tree stands and tinsel and cleared of snow and ice – at curbside Jan. 8. Leave them with the trunk end pointed at the street, and do not wrap them in plastic.
The trees collected are composted and mulched and chipped for internal use by the town. For example, wood chips are placed around newly planted trees, on street and parking-lot gardens, and along the dog park pathways. This material is not available to the public.
And with snow inevitably to return, the town reminds residents of snow-clearing rules to ensure the safety of the community and the town's snow-clearing operations.
Clear snow and ice from the sidewalk in front of your home within 24 hours of a snowfall.

Do not plow or shovel snow on to any roadway (as per the Highway Safety Act).

Be safe around snowplows by leaving space when driving.

Keep your gas meter clear of snow and ice.

Do not shovel or blow snow onto or around fire hydrants.

Clear snow and ice from fire escapes, exit doors and other emergency exit points.

Clear snow drifts and ice build-up away from exhaust vents to prevent carbon monoxide build-up.

Place garbage and recycling where it can be clearly seen and safely collected.

Do not park on the street overnight – these vehicles will be fined or towed.

It is especially important to keep streets clear of parked vehicles during heavy snow and extreme weather events, so that snowplows and salt trucks have maximum access to all areas to address the elements safely and efficiently.