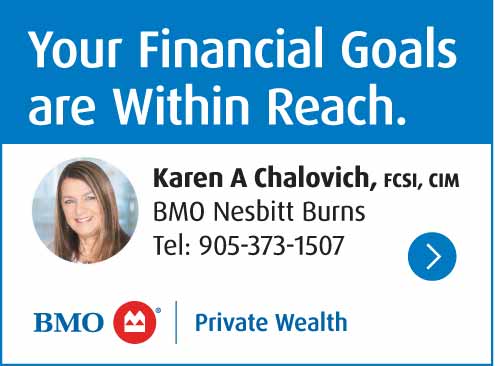 Passengers and the Cobourg Police Chief would like to know what went wrong with VIA Rail Train 55.
The VIA train carrying over 200 passengers was disabled for approximately 12-hours after striking a tree after leaving the VIA station in Cobourg on December 23, 2022.
With food and water being rationed on the train that was a two-minute walk from homes in Cobourg's west end – no emergency services knew the train was there.
It was only after 25-year-old Port Hope resident, Frank Cribbie got off the train, walked down the railway tracks and alerted police that anyone knew about the disabled train.
Cobourg Police, Northumberland County Paramedics, Cobourg Fire Department and Port Hope Fire and Emergency Services attended the area not knowing what to expect.
Small children, people who needed insulin, washroom facilities that weren't working and the rationing of water and food were just some of what people were dealing with on the train.
Cribbie said as of Tuesday, December 27, 2022, he still hasn't heard from VIA.
"I still want to ask them why they didn't follow procedures and call local emergency services when they knew it was an emergency?"
Cribbie said when he was leaving the train he saw numerous other people walking down the tracks after leaving the train on their own accord.
"I just hope everyone got home safely and on time for the holidays," said Cribbie on Tuesday, December 27, 2022, still in disbelief about what transpired.
Cobourg Police Chief Paul VandeGraaf is just one of many people that shares Cribbie's concerns.
"They never phoned us," said VandeGraaf.
"How the hell can we help anybody, when they don't tell us?"
VandeGraaf said there needs to be answers for what didn't happen.
At this point, VandeGraaf still isn't aware how long the train stopped just west of the Burnham Street crossing in Cobourg.
The Chief of Police said he fully expects and welcomes some sort of investigation into what did and didn't transpire. But still can't understand why emergency services weren't notified.
"When something goes wrong, let us know or include us in the conversation."
In the first few hours it would be understandable to see if a problem could be solved, but as the hours passed, things got worse on board the train.
The day the VIA passenger train because immobilized, the town of Cobourg were dealing with a number of issues because of the severe weather. A number of police officers who had finished their shift couldn't go home because of the weather.
"We were dealing with some long-term came homes that had been without power for a significant time and then we find out in addition to dealing with bad roads, bad weather, stranded motorists, power outages across the community, then we find out that there has been 200-plus passengers stranded on a train for over 10-hours."
"That's where it escalates from a series of unfortunate events to what we as the Emergency Control Group prioritize to the Provincial Emergency Operations Centre that this was a State of Emergency for us."
It was only when VIA advised the town they were sending a train to transfer the passengers that the town didn't go to a State of Emergency.
When VandeGraaf first heard about the disabled train, he wondered, "how did we miss this?"
"I immediately contacted our dispatch and wanted to know when we were notified (about the disabled train), not if we were notified, but when we were notified."
"We were never notified of VIA train 55. We never received a call on it."
It wasn't until the Director of Legislative Services contacted VandeGraaf asking about a disabled train and simultaneously Cribbie who had just left the train spotted a police officer who was in the area on another matter.
VandeGraaf said it's very concerning local authorities weren't notified stating Cobourg is proud to be a train community, "however when something like this happens, it's better that we contain, plan and organize how to respond to this before it becomes an emergency."
Even if the best scenario was passengers staying on the train, "we could have ensured that basic necessities were delivered. That there was no potential medical distress on the train. If nothing else we could have provided the day-to-day bread, water, and food that they would have needed throughout the evening."
But when it got to the point that people were becoming claustrophobic, were leaving the train and toilets were overflowing – it became an emergency.
If emergency services were notified in the beginning of the situation, VandeGraaf said they would have had a chance to get more organized.
"So everything else that my people had to deal with that day, they didn't need to deal with something that could have been more organized."
With a number of people that left the train another concern was if the train had a manifest of the passengers who were on-board and who left.
"I'm assuming everyone got to where they wanted to be because we don't have a number of missing people, but again it's all about being organized and pro-active."
Throughout the days of the storm, every two-hours the Emergency Control Group was meeting virtually and in person to discuss the progression of the storm and the problems created by it.
Some things were as simple as getting coffee to long-term care homes that were without power to managing the VIA situation.
VandeGraaf freely admits if there are reasons why the passengers can't disembark because of rules, he's fine with that.
"I think it was on the precipice of becoming an emergency."
VandeGraaf said he intends to speak with CN and VIA and discuss where it went wrong.
"I just don't think we were included in the conversation and I intend to ask why."
Today's Northumberland sent a series of questions to VIA Rail concerning what transpired including how long was the train stopped, was food and water being rationed, why weren't emergency services in Cobourg notified.
VIA Rail stated there were "several trains in the Québec City-Windsor corridor were immobilized during the night of Dec. 23rd/December 24th."
"From power outages to trees on the tracks and even a tree falling on a locomotive, conditions on the infrastructure maintained by CN made it impossible to move some of our trains."
VIA stated their first priority was the safety of the passengers.
Stating the storm caused "extraordinary conditions," the most secure place for the passengers was on board the trains, "where we were able to keep them safe and warm."
"Throughout the night, our efforts were focused on keeping our customers as comfortable as possible and working with the infrastructure owner (CN) to ensure track clearance to try to get our passengers to their final destinations as quickly and safely as possible."
VIA Rail stated all passengers reached their final destinations by the end of the day on December 24, "but we do understand that for some it was a trying experience."
"We deeply regret the stress this has caused our passengers, and VIA Rail of course is providing a full refund and a travel credit to all the passengers who were on board trains that were delayed through the night."
Today's Northumberland also reached out several times to VIA Rail Director – Public Affairs and Government Relations Philippe Cannon with no reply.
Exclusive – Port Hope Man Comes to the Rescue for Over 200 People Stuck On Train