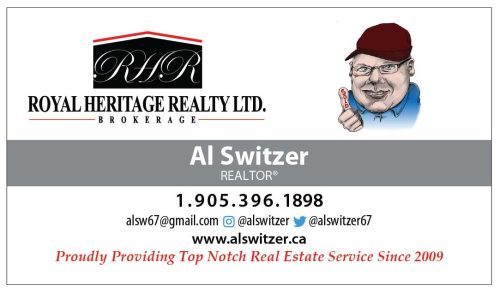 A Port Hope man vows he will never step foot on a VIA Rail train again.
This comes after what was supposed to be a 30-minute train trip from Trenton to Port Hope turned into 12 hours of hell aboard the train.
In the end, 25-year-old Frank Cribbie took a chance and jumped from the VIA train just west of the Burnham Street crossing and got help for the hundreds of people who were still trapped on the train.
"There were points where it felt exactly like we were prisoners," Cribbie said in an exclusive interview with Today's Northumberland.
Cribbie had been visiting family and friends in Trenton and could have taken a friends car back home to Port Hope, but to be safe, took the train.
Cribbie's short journey didn't start off well with the station in Trenton being locked, so he had to wait in the cold for the train that was supposed to pick him up at 6:30 p.m. on December 23, 2022 in Trenton, but was delayed two hours.
Just after leaving the Cobourg VIA Rail station, the train collided with a tree that had partially fallen over the railway line.
Cribbie didn't feel the impact, but he could hear it.
After that, things became a nightmare for passengers.
Being from Port Hope, Cribbie knew the area where he was very well. In fact, he could see his ex-girlfriends house a short distance away from where he was in the train.
"I Google mapped where we were and I thought, huh, I know that street."
It was a minute-and-a-half walking distance from where he was in the train.
But Cribbie said VIA Rail staff, "were pretty much forcing us to stay on the train."
"I even offered to call up a few of my buddies because they work in a lumber yard and they could have removed the tree."
Right from the start, some people were upset.
"The woman I was sitting next too was on the train for 26-hours."
Train staff also started rationing items.
"They would refuse to hand out food and water to certain people."
"They said it was just in case of an emergency they wanted to reserve their rations."
After being on the VIA train for 12 hours, Cribbie had had enough.
Cribbie and a few others de-boarded the train at 8:40 a.m. on December 24.
"There was a train door that was open. A few people had actually got off the train. I told some people that I would try and get off the train to get some sort of help."
Cribbie started walking back to the VIA station approximately one kilometre away, but when Cribbie saw Westwood Plaza they went there instead and spoke to a Cobourg Police officer at a collision scene.
"I had actually talked to an officer and informed him there were infants on-board and people who were diabetic who did not have insulin."
At that time emergency services including Cobourg Police were not aware of the situation. This was the first time any emergency service became aware of the emergency. The VIA Rail train with hundreds of people on-board, that were rationing food and water, yet only a few minutes walking distance away from the nearest house had not informed anyone locally of what was happening.
Cribbie credits the officer for responding very quickly.
Cobourg Police, Cobourg Fire Department, Northumberland County Paramedics and Port Hope Fire and Emergency Services responded quickly to the area of Daintry Crescent for the best access to the train and passengers.
"VIA Rail didn't call emergency services until the officers were there."
Paramedics went on-board and checked passengers. Firefighters brought cases of water on-board.
"I'm never taking VIA again."
"There were only two staff members that were really nice and really professional."
Another passenger train was eventually brought in and passengers who hadn't left on their own boarded another train to carry on with their journey.
Today's Northumberland has reached out to VIA Rail regarding the concerns.