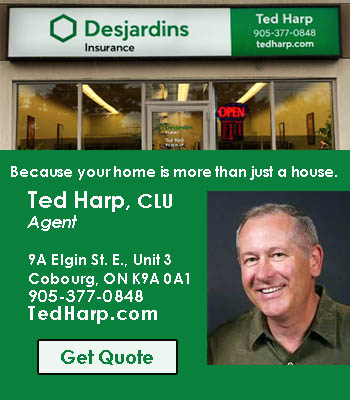 The Cameco Fund for Mental Health has awarded nine grants totaling $50,000 to organizations in Northumberland County working on mental health projects. This year's grants will benefit a wide range of people including students and youth, families, front line workers at local agencies, and more.
A total of $35,000 was raised through the 2022 Cameco Charity Golf Tournament at Dalewood Golf Club in the fall. A $15,000 top-up from Cameco brought the total fund to $50,000.
Since 2019, and including this year's amount, the Cameco Fund for Mental Health has granted over $200,000 to mental health programs in Northumberland County.
"Every year we get a glimpse into the amount and types of important work being done by local community organizations that will make a positive difference in the area of mental health," said Dale
Clark, vice-president of Cameco's Fuel Services Division. "We are grateful to all of the applicants and to all of the people who are working hard to provide mental health resources and supports."
Following a call for funding applications in October, submissions were adjudicated by a panel of representatives from Cameco, local mental health experts and the Saskatoon Community Foundation, which is the administrator for the grants.
The 2022 Cameco Fund for Mental Health recipients are:
• Community Counselling and Resource Centre
• Burnham Public School
• Canadian Mental Health Association, HKPR
• North Hope Central Public School
• KBI Inspire Magazine
• Northumberland Hills Hospital Foundation
• YMCA Northumberland
• Community Care Northumberland
• Transition House Coalition of Northumberland
For a list of project summaries, please visit https://www.camecofuel.com/community/stories/steppingup-for-mental-health