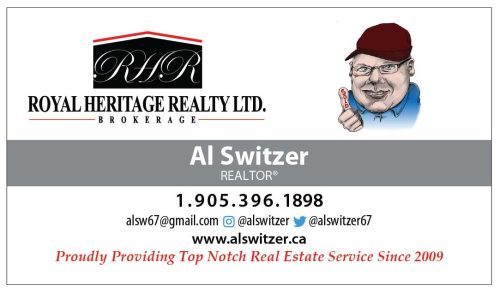 By Cecilia Nasmith/Today's Northumberland
Less than a month after acing an Accreditation Canada survey with Exemplary Standing, Northumberland Hills Hospital has won kudos of another kind – from the Canadian Coalition for Green Health Care.
The announcement said the recognition is a result of the hospital's ongoing work toward energy conservation and environmental responsibility.
"The Canadian Coalition for Green Health Care works with health-care facilities to share green health-care best practices and to support organizations interested in enhancing their environmental responsibility and becoming better equipped to deal with the unique challenges facing health service organizations," it stated.
Leading up to consideration for the award, NHH was required to track its performance against key indicators also measured by hospital peers on the nation-wide coalition's Green Hospital Scorecard. This is the only comprehensive health-care environmental performance benchmarking tool in Canada, the announcement continued, measuring water conservation, energy conservation, waste management and recycling, corporate commitment, and pollution prevention.
For the last year completed – 2021 – NHH earned recognition in five categories, including a top national ranking for pollution prevention and silver recognition (second place overall) for the nation-wide Green Hospital of the Year Award.
The press release included the NHH results from its 2021 Green Hospital Scorecard:
Energy – Ontario (winner)
Pollution – Canada (winner)
Green Hospital of the Year – Honourable Mention (silver award)
Leadership – Canada-wide (honourable mention)
Water – Canada-wide (honourable mention)
"Much has been said about our society's collective responsibility to protect the environment through a conscious effort to reduce greenhouse-gas emissions, while improving energy and water usage wherever possible, NHH President and Chief Executive Officer Susan Walsh commented.
"While it is critical to maintain a smooth continuum of operations and services at the hospital, NHH is also committed to continuing to find innovative solutions that effectively combat the ongoing threat of climate change."
"It is an honour for NHH to be recognized so highly on a nationwide level in relation to our peers," Vice-president and Chief Financial Officer Chad Gyorfi added.
"Our facilities and engineering team is always working diligently to find greener solutions to ensure the hospital is functioning smoothly while doing our part to reduce NHH's overall carbon footprint."
For more information on the Canadian Coalition for Green Health Care, visit https://greenhealthcare.ca/ghs