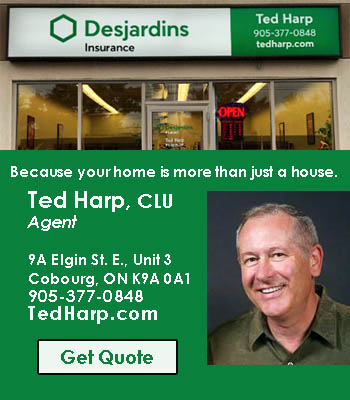 PHOTO
West Northumberland Wild U11 house league team members are: (front, from left) Natalie Hall, goaltender Brooklyn Bowman, Mackenzie Lazary, Delilah Fracz, Joey McCullough, Kaila Lent, Gracie Bourke; (middle) Grace Kappel, Victoria Mullins, Ashleigh MacDonald, Chloe Rowley; (back) coaches Justin Mullins, Carrie Bowman, Jen Ashley and head coach Brent Lazary. Absent from photo: Addison Ambeault and Autumn Hay.
By Jeff Gard/Today's Northumberland
West Northumberland's Lauria Hyundai/Volkswagen Wild U11 house league players are driven to learn and compete.
They made a great first impression this past weekend as they won their division at the Halloween Havoc tournament, hosted by the West Northumberland Girls Hockey Association.
"As coaches we've been driving home the team atmosphere, the team philosophy and these kids have bought right into it," said head coach Brent Lazary. "They're all one-for-all and all-for-one and you couldn't ask for anything more as far as a team to coach."
These young West Northumberland players enjoyed being one of the host teams for the tournament as their season got underway and battled hard to four straight wins to capture the U11 HL
division title. The Wild edged the Napanee Crunch 3-2 in a shootout in the championship final after registering round-robin victories of 1-0 over the Carleton Place Cyclones, 4-2 over their West Northumberland counterparts and 5-0 against Napanee.
"They don't quit," Lazary said. "We only had eight skaters in the first game, which was the first game of our season, and just found a way to figure it out. They were tired (after the first game) and tired come the fourth game and they refused to lose."
This isn't a typical house league program that you see in many sports where the players just compete locally. It resembles rep in that these West Northumberland teams have the opportunity to travel to compete against the likes of Peterborough, Lindsay and Ennismore.
Lazary said he was impressed with the skill level of the players the first time he stepped on the ice with them.
While the team is comprised mostly of nine and 10 year olds, the coach was impressed by the performance this past weekend by eight-year-old Delilah Fracz, who was moved up from the U9 level to face stronger competition.
"(Delilah) was a little too dominant at U9 so she was brought up," Lazary said. "She scored a goal in the tournament and as the games went on got more and more confident."
Lazary said the young players already have great on-ice awareness, specifically mentioning his centres Ashleigh MacDonald and Joey McCullough as an example with "the way they can be in the offensive zone, but they already know the responsibility to be back in their end.
"They're leading the rush up, but they're the first forwards back. It's incredible. Ashleigh was all over the ice just doing everything possible. She couldn't buy a goal, but did so much for our team to win."
Following this great experience, Lazary hopes to book the team in an away tournament later in the season as well. He's looking forward to a great season for this Wild group, which will open its season this Sunday against the Peterborough Ice Kats. Game time is 2 p.m. at the Cobourg Community Centre Pond.
"With these girls, honestly the sky's the limit," Lazary said. "They're like sponges – you say something to them and they just soak it right up."