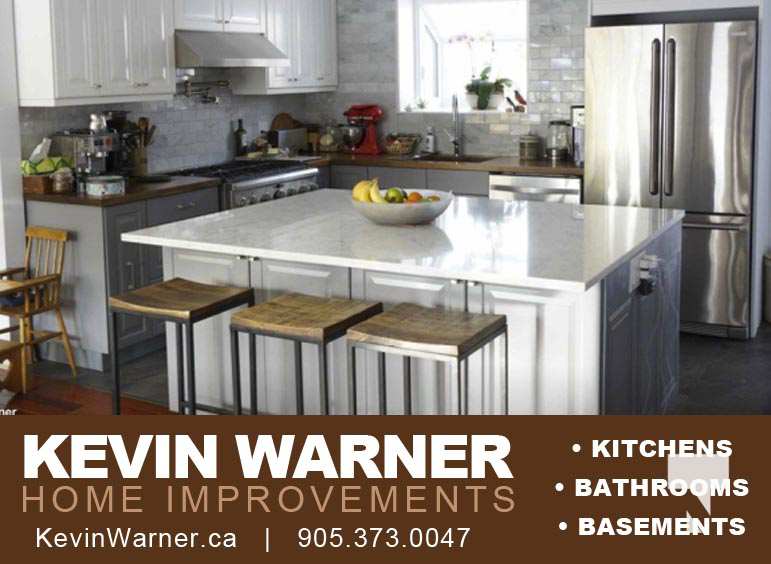 A Oshawa man has been working on a spectacular piece of graffiti artwork at the Pine Ridge Vet Clinic on Ontario Street in Cobourg for the last several days.
Thirty-eight-year-old Chad Tyson owns a successful business called The Paint Factory out of Oshawa.
Tyson has been working throughout the week on the north wall of Pine Ridge Vet Clinic on Ontario Street in Cobourg, just south of the railway crossing.
Veterinarian, Dr. Karen McKenzie said she saw some of Tyson's amazing artwork in Whitby during 2019 and tracked him down about the idea.
"I reached out to him, we talked and I really liked him. Really positive, really enthusiastic, really, really passionate about what he does."
As with most things when COVID hit, it delayed the project.
But looking over the nearly completed project Dr. McKenzie said, "it's perfect. It's wonderful."
Dr. McKenzie said Tyson basically had the freedom to do what he wanted, they just told him the subject matter was a veterinarian clinic.
"We just said run with something that is animals, but other than that, it's all him."
Over the years, the north wall has been tagged numerous times, so the owners reached out to Tyson about creating artwork along the wall.
"A lot of people that message me have an idea of what they want, but they don't really know. So I take their idea and turn it into something they never expected."
Creating a public mural is something that Tyson said over the years he's learned it has to be artwork that no one can complain about. But likely, someone always will.
"I also try and include elements of graffiti art. So, the guys that art interested in graffiti and street art can see worth in it. Instead of just painting over their work."
Tyson admits, "there is always a bad egg" and sometimes his artwork gets tagged.
"If we were worried about something getting wrecked, we'd have no changes in society. Everything would be stagnant."
Growing up graffiti was almost a taboo word, but over the years and with the help of well known England based street artist Banksy, graffiti art is now being accepted.
Tyson said graffiti is what brought him to this point in his life where he can be self-sufficient running a business.
In his early teens, it wasn't appreciated.
"As a kid you're trying to find your identify."
Admitting he wasn't good at hockey or basketball and wasn't one of the "cool" kids.
"A couple of my buddies started break dancing, but I didn't have much rhythm."
Once he got into graffiti, that changed everything.
"The cool kids would be saying, "don't touch him, he's cool."
"Or the cute girl in class was asking you to draw her name. It really made you feel good."
Although some people appreciated the art – police didn't.
"When you're younger the police wouldn't ask you any questions. They'd just walk up, slap the can out of your hand and rough you up."
Graffiti Alley in Toronto is world famous and recently won a Toronto Tourism award wasn't always like that.
When Tyson was 17-years-old, police arrested him and put him in the Don Jail.
The ironic part is, he actually had permission to paint where he was, but police at that time didn't ask him any questions.
The acceptance of graffiti changed when society accepted it.
"Even back then, I have newspaper clippings where I've been on the front page saying the same thing. That graffiti is a great outlet and when done properly it can benefit the community."
Over the last decade, Tyson says the public has grown to appreciate the art in graffiti.
"We've always had the same intentions. But now society now deems it art. I just happened to be good at it – luckily – and now I get to benefit from it."
Taking approximately five days.
Working on the mural on the north wall of Pine Ridge Vet Clinic, one benefit is there train traffic that goes by and seeing graffiti from across North America.
Knowing some of the artists work, he's able to identify where they are from, whether it be Canada, or the United States.
"Some of its crap, a lot of its crap, but a lot of it is really good."
"So as I'm trying to work and a train goes by I have to look at it. Because there is so and so from Detroit, or there is a famous artist from LA."
And Tyson adds, people shouldn't be fooled there are just kids making their mark on the side of a rail car.
Some of the graffiti artists have done work for multi-million dollar companies.
"Street art has no rules, but graffiti does have unwritten rules."
One of the main ones is to create your own work and show your artistic talent.
Tyson is so committed to graffiti art that he tries to work with municipalities for places that anyone can create graffiti art.
"We give (kids) them crap for doing it, yet everything, our t-shirts, movies on NetFlix, even the Durham Regional Police cars have graffiti on it – but don't do it."
"If we create legal spaces, then it will keep them busy. You're always going to have a bad egg, but at least we created a space where they can be creative and have an outlet."
If Tyson has one message for anyone it's to the municipalities.
"If I had one last message, it would be to invest in the youth. Find some way to give them a creative outlet and let them run with it. They'll manage it themselves and you'll only see a positive outcome."
Dr. McKenzie said the goal from the start was when people drive by the artwork it puts a smile on their face.
"I think everyone will drive by and smile. That was my goal. When you come to work everyday and get out of your car and see this – you're going to be happy."