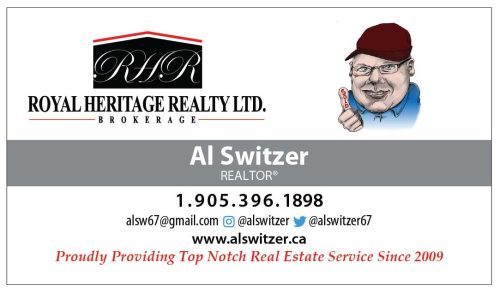 Today's Northumberland has reached out to the lead investigators regarding two recent deaths in Cobourg and Port Hope.
On June 27, 2022, at approximately 10 a.m., Rohan Pyne, age 37, was shot and killed at his business, the Jamaican Patty House located at 12 King Street East in Cobourg.
Two suspects left the scene in a black Lexus Sport Utility Vehicle which had been reported stolen.
Today's Northumberland learned that Cobourg Police pursued the vehicle onto Highway 401, but the vehicle evaded police when it abruptly exited at Burnham Street off-ramp.
The investigation is being lead by OPP Criminal Investigations Branch, under the direction of Detective Sgt. Brian McDermott with the assistance of Cobourg Police.
Today's Northumberland sent McDermott an e-mail asking for an update and a reply came back on September 6, 2022, from OPP Central Region Officer Gosia Puzio, stated in a brief release, "while there are no significant updates to release at this time, police continue to actively investigate the homicide in attempts to identify the person(s) responsible. Anyone who may have any information, no matter how minor, is asked to contact the OPP at 1-888-310-1122 or Crime Stoppers to remain anonymous at 1-800-222-8477."
In another incident, OPP are also being tight-lipped regarding information regarding a "suspicious death" in Port Hope.
On Friday, August 5, 2022 at approximately 10:20 a.m., emergency services attended the area of the west beach in Port Hope after a person discovered the man at his encampment.
The victim has been living in the area for several months.
Port Hope Police Inspector Katie Andrews stated, the victim was "severely beaten up and suffered severe trauma to his head."
He was airlifted to a Toronto trauma centre in critical condition and succumbed to his injuries on August 12.
The person was identified as 60-year-old Ian Purcell.
Ontario Provincial Police were called in to assist the Port Hope Police Service.
The investigation is being lead by OPP Detective Sgt. Jane Conway.
Today's Northumberland sent Det. Sgt. Conway a e-mail asking for an update and a reply came back on September 6 from Northumberland OPP Acting Sgt. Rob Simpson stating, "there are no new updates to provide at this time, however the investigation remains ongoing. I can say that the death is being treated as suspicious and we are still looking at all possible causes as part of the investigation.