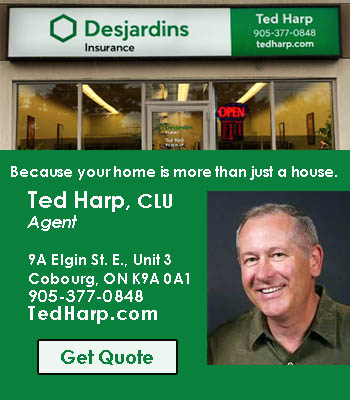 The Art Gallery of Northumberland is presenting Ambient Landscapes: The OSA (Ontario Society of Artists) 150 Years from September 10 to October 16, 2022.
A number of the artists came for the opening celebration of the exhibition at Victoria Hall in Cobourg on Saturday.
OSA 150th Anniversary Exhibition titled Breath, Heart, Spirit.
This exhibition Ambient Landscapes celebrates the Ontario Society of Artists 150th Anniversary. The Art Gallery of Northumberland (AGN) was invited to host this exhibition under the theme Breath, Heart and Spirit which unites the year long celebrations.
Ambient Landscapes
Landscape, or the depiction of natural scenery like mountains, valley's, vista, trees, and forests, appeared in art first as a background to figures and narrative painting and then eventually as its own stand-alone subject. Now quite popular, painting of landscapes, and all the subcategories like seascapes, cityscapes, riverscapes, moonscapes etc., are rather favoured. For this exhibition, OSA members were invited to consider the theme of ambient landscapes giving members a moment to reflect upon our natural environment. thus inviting viewers to savour the passing of time.
Landscapes may be extremely detailed and realistic or be the most subtle and abstract and can depict actual or imaginary places. Some are concentrated on the expression of weather,
where the actual subject is more atmosphere than place. From a historical timeline, it did take a while for landscape painting to transition from backdrop to centre stage, and for artists to discover plein air painting – actually going outdoors to paint what they see.
Landscapes have also been created in many media and continue to inspire artists. In this exhibition, some OSA members chose to focus on perception such as light, shadow, texture and movement, others sculptural and figurative all with ambient landscapes in mind. The end result is both an expression of the traditional and contemporary forms of landscapes.
This member exhibition features 55 works providing us with a glimpse of the variety of media, size and styles within the OSA. We have highlighted just a few and challenge the viewer to spend time contemplating Ambient Landscapes.