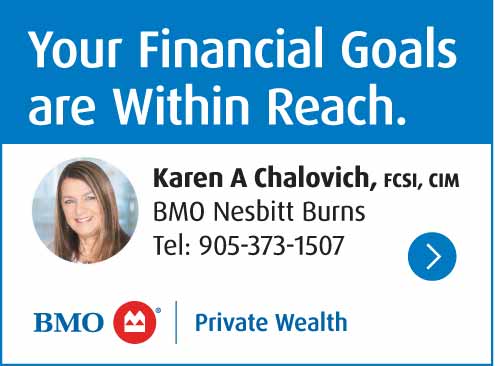 Family and friends gathered on Sunday, August 7, 2022 in Cobourg's Victoria Park to remember a life lost to soon.
Nineteen-year-old Neil Henley was killed in a horrific car crash south of Peterborough just over a year ago on Saturday, August 6, 2021.
Five people were in the vehicle that night.
All of them were injured. Some had minor injuries, at least one had critical injuries and Neil died at the scene.
One year later family and friends are still coming to grips at what happened – and why.
They gathered in the Lions Pavilion in Victoria Park on Sunday afternoon.
Three posters with photos of Neil throughout his life were spread out inside the pavilion.
Through hugs, tears, more hugs and a bit of laughter family and friends came out to remember the vibrant, mischievous, smart teenager who hated bullies, but loved life and Spiderman.
Neil's mother, Christina handed out red ribbon MADD (Mothers Against Drunk Driving) to everyone in attendance.
Neil's mother Christina Henley spoke of her only child that at two-years-old had a "wicked" vocabulary. At that time his nickname was "Jabberjaw."
In daycare, he was praised with teachers saying he was a delight to be around.
Even other parents comments would call saying, "what a wonderful kid he was."
At one point his bus driver sent a note home praising the young child. But to be fair that same bus driver did threaten to kick him off one time. Apparently what Neil ate didn't agree with him and he had bad gas that permeated throughout the bus.
"It wasn't pleasant," said his mother.
Neil had a great sense of humour that came from both Christina and his father Mike.
One time when Neil was in junior kindergarten he got a pool for his birthday. His mother recalls it was a hot day in June and Neil came inside and walked to the unopened pool and said, "it's so hot out…if only I had something to fill with water."
His mother was in tears laughing and the pool was filled up shortly after by his father.
"We were always beyond proud. There were so many stories."
"He had so much life and loving him was an absolute joy."
Christina said Neil would always stand up for what he believed in growing up.
At 11-years-old he got into a disagreement with an adult.
"I was so proud when he stood up to them. It took courage."
Neil would stand up to anybody that hurt his friends. He even got into an argument with his mom about one friend she wasn't fond of.
Neil said that his mom and issues with his friends mom and it nothing to do with her son.
"He was right and I told him so. I was so proud of him. I hope he knows how much we were proud of him."
One day when Christina was outside she overheard Neil and his friend talking while they were playing a game inside.
"Neil was telling one of his buddies to ignore the people that picked on him for being smart. He told his friend that he was going to be the boss of the ones that picked on him."
"It was a very proud mom moment."
Since Neil's death, his parents have been told stories about their son they never knew.
Parents that said they trusted Neil with their girls.
"One lady said if her girl was missing, she'd call Neil and he'd find her and make her call."
Another story they were told is that Neil would buy groceries for his friend that was a young single Mom.
"I know we both would have loved to say how freaking kid that was, and how proud of the man he was becoming."
But Neil did have a stubborn side to him which Christina said he got from his father.
"If he believed he was right, he would dig his heel in."
In grade 11, Neil was so mad because his mother made him apologize to a teacher.
"He's like, I don't mean it, so technically I'm lying."
"I swear he would have made a good politician, the way he could flip a situation."
In 19-years Christina said she could count on one had the arguments they had with Neil.
"He talked to us, trusted us, confided in us and came for advice."
"He said to me, he couldn't wait to make us grandparents. He kind of laughed and said, "you'll be in the house making them something and dad will be outside teaching them something."
Christina said she takes great comfort in knowing he loved them both and was happy as a child.
"As I write this my heart bleeds," said Christina.
"Why did this happen to such a good person?"
"Why can't I trade places?"
"Why is the guy that (allegedly) killed my boy still out enjoying life? How can he go out drink, party and enjoy life with his friends? Why does he get to celebrate his birthdays? We will never have grandbabies, our house will always be quiet now. It all just seems so unfair. It is so hard to not be angry all the time. I try and say to myself, he's watching. Do what Neil would want us to do."
"That's why I'm writing this. Neil would expect me too."
"He was so young. He had dreams – goals."
"We have lost a good person. Neil, our son is gone. Our love, our dreams, our hope. He was a light in this world that should not have been snuffed out."
"He lived and died a hero."
"Calming Ella as she screamed in terro, bracing Matt, his best friend before impact. And I know without a doubt, he is happy Jack had an angel by his side. I know he is happy Matt, Jack and Ella are here and would want none of them to feel guilty. There is only one person that should feel guilty, everyday I pray he get's everything he deserves. Neil would want them to be happy, live great lives."
"Maybe say his name sometimes and never forget him."
"I am sure he is here with us all. If people could do a kindness in his honour, I am sure he would see it as a great gesture."
Christina ended with a saying her son would often say, "there is no such thing as strangers."
Neil's parents took the short walk down the path in Victoria Park to a bench that has been installed in honour of their son. The bench is north of the bandshell and has a plaque that reads, "Neil Henley – The boy that never knew a stranger – Loved by Many – May 29, 2002 – August 6, 2021.
Sitting on the bench both parents said they are coping, "one day at a time."
"It's the little things that your missing. He would call everyday, he would text everyday – you don't get that anymore. We don't get to hear his stories. Would he have had a girlfriend? Would he be expecting a baby, would he be in school? I do know he'd be doing something good."
His parents are asking for something simple from friends, and even strangers. Just take a photo of them sitting on the bench and upload it with the #neilsbench.
Sitting on the bench for the first time, Neil's father Mike says, "it's a sad day."
Christina adds, "our kid should be here. He shouldn't be a memory on a bench. There should be more laws for drinking and driving. I think people should be more nervous about breaking the law. And if that was the case, maybe this wouldn't be here, he'd still be here instead."
Mother of Victim Killed in Collision In Peterborough Ask for People to Be Kind To Others