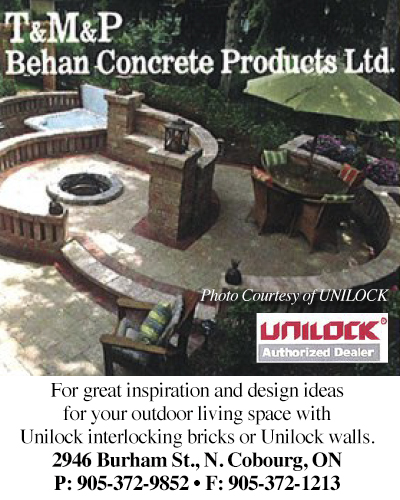 The mother of a 19-year-old killed in a traffic collision south of Peterborough said if anyone wants to honour her son, do something kind for someone.
Christina and Mike Henley's only son, Neil was killed in a traffic collision on Friday, August 6, 2021.
The Special Investigations Unit is investigating the circumstances surrounding the multi-vehicle collision but has released the tragedy happened at approximately 10:40 p.m. when a Peterborough Police Service officer was conducting speed enforcement on Highway 28.
A southbound motorist was observed travelling at a high rate of speed and went past the officer.
The officer attempted to stop the motorist by activating the police vehicle's emergency lighting system. The officer lost sight of the vehicle, but a short time later, came upon a multi-vehicle collision involving the vehicle he was attempting to stop.
On Wednesday, August 11, Neil's parents along with his first girlfriend and still very close friend, Lilly Dyson (age 19) and best friend since junior kindergarten Matt Couch (age 19) sat down with Today's Northumberland at the pavilion in Victoria Park to talk about their son, their friend who could have accomplished anything.
During the hour long conversation there were tears, but smiles and laughter as the parents found out how much their son meant to everyone who he came in contact with.
"He enjoyed being kind, loved making new friends – he didn't like to see a sad face," said Christina.
Neil went to St. Joseph's School before recently graduated from St. Mary Catholic Secondary School in Cobourg.
Neil turned 19-years-old on May 29. The day after his parents moved to Elliot Lake, but he stayed in Roseneath. His parents said he was so proud he was living on his own and paying his way with a full-time job at BuildX in Port Hope.
The companies Facebook site said, Neil was a "energetic and enthusiastic team player who was loved by all."
Neil stood 6'3″ and stood over most of the girls he knew. He would jokingly call them "shorties." One thing that reverberates over the discussion was that Neil had many friends, was loved and loved life.
"He was a really good boy," said his mom Christina.
Even when Neil was in daycare, his parents were told how their son was so helpful to other children.
"Right from day one he was just a good kid and it made him feel good."
Christina remembers finding a note in his room while she was cleaning it.
Neil was in early grades at St. Joseph's School at the time and the note was from the bus driver named Rob.
"It was the most beautiful note," said Christina.
The note said, "we need more parents that raise children like this. He's an absolute joy to be around."
Christina remembers going to him and saying, "Dude why didn't you tell me about this?"
He said, "because I wasn't in trouble."
Christina told him, "these are the notes you give me to read!"
Another memory the family shared was when Neil was in grade one, his aunt went to pick him up from school. When the school asked him if he knew the woman standing in front of him he said, "no" which put his aunt in a very precarious and uncomfortable position. When the family arrived back home, they asked Neil why he did it and his response was that you have to be funny.
As much as he loved his job in Port Hope, he was looking at going back to school to further himself.
"He called us last week because he wanted his social insurance number," said his mother.
Neil was looking into applying to college. His marks weren't good enough so he knew he had to take a few courses.
Friends meant the world to him and he was looking into going to Algonquin College in Ottawa where several of his friends had planned to move.
Christina said her only child could have went anywhere in life. The world was his to discover.
"Neil's friend and him had even spoke about staring their own business."
"They were going to college, they were figuring it out. He was going to go somewhere."
Her son told her many times he couldn't wait to make her a Grandma.
Since Neil's death, Christina and Mike have heard many stories about how their child.
"He was a card," said Christina.
"So many people have said he should have been a stand-up comedian."
One girl told the family recently that she was having a rough time in high school, but Neil was there for her and the only one who was nice to her and listen.
Another time Christina remembers she got a call from school because Neil was in trouble. He was rubbing a female students back which is forbidden.
"I came to find out it was her first time having a period and she didn't confide in anybody else but Neil."
He was the kind of person anyone could talk too.
Working at a gas station in Alderville, Neil saved up enough money to buy his first car.
It lasted a few years, then he saved his money again and bought another car.
Like most parents, Christina and Mike would talk to their son about driving and being careful.
"We'd always say, "we're not nagging you because we don't love you, if we didn't care we wouldn't say anything."
"He'd always hug me back and say, "I know momma."
Matthew said the plan that fateful Friday night was for the three friends who were 19-years-old to go to the Peterborough Casino.
Neil let another person drive his car who was 18-years-old who was to be the designated driver. The three friends would contact the driver and his friend when they were ready to go back to the home.
Matthew says he remembers before the collision heading south on County Road 28 with the four other people in the car and seeing the reflection of a police cruiser on the side of the road.
"We could see it from quite a ways away. It didn't blend in with the dark."
His first memory after the collision was waking up face down in the ditch.
"Once they realized I was conscience someone was there instantly and wrapped their arm around mine and stumbled up to the road."
"It didn't look good – that's all I can say."
"From what I saw, there was two more shadows on the ground around me."
Neil's parents were told of the collision from Matthew when he phoned them shortly after the collision.
Both parents could hear the paramedics in the background.
"I told them that Neil's car was in a accident," said Matthew sitting at the picnic table with his right arm in a sling from a partially separated shoulder." I had no idea that Neil was gone," said Matthew.
He found out at the hospital that his life long friend since kindergarten passed away at the scene.
Matthew wasn't wearing his seatbelt and he believes others weren't as well.
Along with the horrific scene, one memory that Matthew will never forget is the number of bystanders just watching and not helping before emergency crews arrived.
Like many images that night – it haunts him.
One woman and her daughter who were one of the first to stop, did help to render assistance to the critically injured including performing CPR on another passenger in the car.
"I'm glad we were able to help and get (the person) breathing again," the woman wrote on social media to Matthew's mother.
" My heart breaks for Neil and his family."
The woman also said there was a number of people just standing around.
"Any extra help we could have used."
Christina said it shows the importance of learning basic first aid in case of emergency.
It was common for Neil to be the designated driver because he was the one with the car.
Christina said she wanted people to remember her son was a "good boy. He had a good heart. He loved to make people laugh and he always wanted to make sure people were ok. He didn't like bullies."
"Everybody I talked to has told me stories about Neil making them laugh."
And Matthew said Neil had no problem standing up to anyone he thought was taking advantage of someone else.
He also loved animals said his mother. When Neil was born the family had a one-year-old cat. When the cat died at 16, Neil cried for a week said Christina.
"He was such a gentle soul.
Lilly Dyson met Neil in when they went to St. Mary's High School.
"I don't have words for what I saw in Neil."
"I remember that I really fell for him."
Lilly said she remembers when she was ill. Neil stood by her and comforted her. He cleaned her up and stayed with her.
The two had known each other for a few years previous, but it was that night, the Lilly knew the feelings Neil had for her, and what she felt for him.
"Every moment I've ever had with him has been so special. Pure love. I've never felt love from anyone like him."
"He was loving to everybody."
Neil loved and respected women.
"He had everyone's back. That's just the man he was."
Lilly said her friend was "real" and "pure."
"And people needed to meet Neil. And soon as people would meet Neil, they'd keep him close."
Lilly's mother told Christina she knew her girl was always safe with Neil. If she didn't know where she was, she'd call Neil. He would find her.
As a tribute to his friend, Matthew and other friends had a Boston Celtics cap engraved with the letters LLNH (Long Live Neil Henley).
The Celtics were Neil's favourite team. When Neil was a little guy, he wanted to be Spiderman. His last act was to brace his beat friend before impact.
"He finally got to be that hero," said his mother.
Matthew summed it up best what his life long friend meant to him and others who knew him.
"He never knew a stranger."