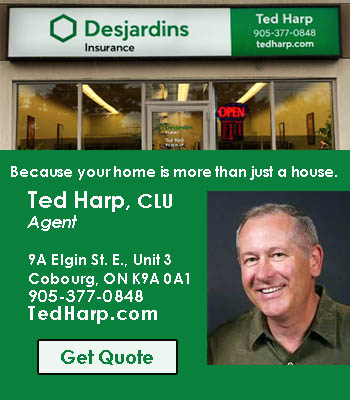 The Cobourg Police Service held a "town hall" style meeting for the public showcasing their body worn camera program on Wednesday, June 22, 2022.
Members of the public and media were invited to the event as members of the police service explained in-depth and answered questions regarding the usage of the devices the service has been using since June 10, 2022.
In December 2021, the Cobourg Police Services Board approved the body worn camera program.
The body worn camera program is part of the Officer Safety Plan. This all-encompassing program equips officers with the latest technology and streamlines digital evidence management capabilities and reporting processes, reducing time spent on administrative tasks. In turn, officers can return to serving the community faster.
The Officer Safety Plan includes:
• body-worn cameras and required equipment
• hardware and software components required to implement the program, including:
• training, including virtual reality empathy training for officers
• replacement tasers
The cost of implementing the Plan is just over $600,000 and is covered by Cobourg Police Service Business Centre and comes at no cost to the taxpayers for the five-year contract term.
The mission of the body worn camera program provides value to the members of the service, its partners and the community, specifically with respect to:
· accuracy and quality of evidence
· transparency
· accountability
· effectiveness of procedures and training.
Body worn cameras are being used by all police officers (30)and special constables (16).
All cameras will be deployed and active as of Friday, June 24, 2022.
Click video for extensive coverage of event.