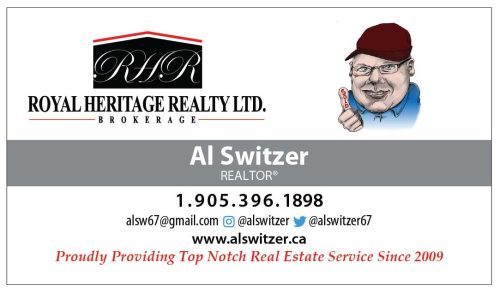 By Cecilia Nasmith/Today's Northumberland
Piped in by Mary Ito, welcomed by Alnwick-Haldimand Township Town Crier Liam Cragg, the 2022 inductees into the Cobourg and District Sports Hall of Fame were ushered into a ballroom holding some 200 supporters at the Best Western Plus Cobourg Inn and Convention Centre Friday.
Eight inductions – nine individuals – were announced by emcee Joel Scott, who also had the privilege of introducing the first two winners of an award created to honour the late CDSHF founder Ross Quigley.
And, this year, Quigley himself was one of the inductees, represented by his children Rory Quigley and Amy DeJong. But inductees are traditionally introduced in alphabetical order, which means that the evening led off with Paul Allen.
Paul Allen
Most recently known to the community as a key player in helping the Rotary Club of Cobourg set up the town's COVID-19 mass-immunization clinics, he has also been a student, athlete, referee, teacher, instructor, convenor, scheduler, co-ordinator and organizer as well.
The sports side of things came late to him, as he never joined a team until Grade 10 at CDCI West. Basketball was his passion, but he also excelled in volleyball, soccer, cross-country, football – and, most notably, track and field, where he won four COSSA gold medals in the Triple Jump (along with a second- and fourth-place OFSSA finish) and three COSSA gold medals in the Long Jump.
After the West, he continued both education and athletics at the University of Guelph where, in his final year, he played a significant role in helping the Gryphons win the Canadian University Basketball Championship. Recalling these years, Allen said he competed from Fredericton to Edmonton. At the same time, he became a carded volleyball referee and began an officiating career in many sports that would last five decades.
After graduating from Guelph, Allen returned to Cobourg and competed in many sports and leagues (basketball, soccer, hockey, slo-pitch), racking up individual and team awards.
And he went back to the West, this time as a teacher, where he would spend the next 33 years making a difference in the lives of countless students. And of course, he was heavily involved in school sports, particularly the senior basketball team he helped coach to three COSSA championships.
During these years, he was also instrumental to the growth of basketball in the community through his time and efforts with the Lakeshore Minor Basketball Association and the Lakeshore Lynx Rep Program.
Since his 2010 retirement, he has volunteered in many areas beyond sports, but he is still winning recognition for that area of his life – for example, with the 2021 Town of Cobourg Civic Award for Sportsmanship.
Allen recalled entering the West in Grade 9 and spending noon hours and after-class time playing basketball.
"I was a gym rat. I couldn't get enough," he said.
"I wanted to join the school team, but my parents were hesitant."
He was never sure why, but he was grateful when a friend of his father's helped change their minds – provided he kept up his grades.
He gave a lot of credit to a number of people who made the difference for him, including legendary coach Jerry Lawless.
"Jerry encouraged me to participate in every sport I could," he recalled.
"Jerry was always on the sidelines cheering me on."
He would return to the gym after university, recalling how he worked at General Foods and took advantage of their flextime hours to be able to get there by 3:30 p.m. to play basketball.
Along with Lawless, Allen named Layton Dodge – one of the first Hall of Fame group of inductees and a legendary sports reporter for the home-town newspaper.
"He supported me, he respected me, he criticized me, he challenged me but, most of all, he helped me be the best I could be."
Heather Brown
Born Jan. 6, 1977, the third of Thorburn and Patricia Brown's four children, Brown showed an early and avid interest in sports. Starting with soccer at age six, she soon was also participating in T-ball (then softball), figure skating and (eventually) hockey – all the while playing on teams with boys.
Early on, it was clear that soccer was her sport (for one thing, she was the only girl chosen for the Cobourg Soccer Club's Select Team). At one point, during her years at CDCI East, she was on five different soccer teams (indoor, outdoor, high school, house league and the provincial U18 team).
She excelled at a number of other sports at the East, such as basketball, volleyball, tennis, badminton, cross-country, and track and field. She competed in OFSAA javelin and badminton events, and won the school's Junior Athlete of the Year (twice) and Athlete of the Year (twice).
Throughout her high-school years, she was an integral part of both the U16 and U18 Women's Provincial Teams, with whom she earned a silver medal at the 1994 Nationals and a gold the following year.
Upon graduation, she won a scholarship to the University of Nebraska, where she played Division 1 varsity soccer from 1995 to 1999, while earning her mechanical engineering degree. Regarded as one of the team's most consistent and intelligent players, she started in 42 consecutive games in her first three years as a Cornhusker and was named Nebraska's Co-Most Valuable Player in 1995.
A 1998 injury resulted in limited playing time and ultimately ended her elite soccer career.
In 1996, at age 19, Brown was chosen as part of the Canadian Women's National team (the youngest player on that squad) and competed in the US Cup. That same year, she co-captained the Canadian U20 National Team, an experience she will always cherish.
Brown described herself as "very honoured and excited" at this latest honour, offering her thanks to all the coaches who played a role in getting her to this point.
Allan Burnham
Born Aug. 31, 1952, and raised on the Burnham Farm between Cobourg and Port Hope, Burnham (like many of his contemporaries) was introduced to bat-and-ball at elementary school during recess and over lunch hours. He was just the right age, when the Cobourg Legion Minor Softball Association formed in the late 1950s, to be among the first group of kids to sign up.
Thus began a three-decades-long playing career that saw him become one of the top fastball players in the area, in the province, in Canada, and ultimately on the world stage.
As a member of the Cobourg Juveniles that captured the 1971 Ontario B Championship – and now playing with the legendary Cold Springs Cats – Burnham would be part of three more provincial Championship teams with OASA Intermediate C titles in 1975 and 1976, as well as the 1980 Ontario Senior A Fastball Championship title in London.
Burnham moved on from the Cats in 1984 to play with Oshawa, Newmarket and then Owen Sound. His proficiency at the plate quickly resulted in a reputation from as a clutch hitter. Combined with his understated demeanor, he was christened with what emcee Scott declared one of the coolest nicknames of all time, The Iceman.
From 1984 to 1992, Burnham was an integral part of five more Senior A Championship winning teams (one with Oshawa, four with Owen Sound).
In both 1987 and 1988, he was named to the All-World second All-Star Team at the International Softball Congress Championships. At the 1991 ISC Championship in Sioux City, Iowa (playing for ISC World Championship runner-up Owen Sound), he was named to the prestigious All-World first All-Star Team, the culmination of a lifetime spent on diamonds from Cobourg all the way to the world championships.
Burnham thanked his parents for giving him the chance to play when he was young – especially his dad whom he would ask to play catch with him after a long, hard day of farming.
"He always did."
Burnham also thanked thanked his wife and family for standing by him through all these achievements, with so many family vacations spent "in a ballpark somewhere."
He had special praise as well for minor sports coaches and volunteers, without whom he would never have made it to the levels where he ended up playing. Among those he mentioned specifically were fellow inductees Ann and Dick Raymond, as well as Ewart Timlin who passed away last month.
Roger Cole
Declared by Layton Dodge to be "the finest softball pitcher between Oshawa and Kingston," Cole's quarter-century career was marked by consistent excellence, countless awards and a tireless right arm.
Born in Cobourg July 27, 1954, Cole began his playing carer in 1967 in Hamilton Township. Over the next four-plus decades, an incredible number of accolades came his way – nine OASA medals (four of them gold), two perfect games, perhaps a dozen no-hitters, multiple MVP and Top Pitcher Awards in both the Cobourg Men's Softball League and the Hamilton Township Men's Softball League, and a number of league, provincial, Canadian and world championships (mostly with the Cold Springs Cats).
In 2003, Cole was given the Milestone Award after recording a total of 2,059 career strike-outs in the Cobourg Men's Softball League. But that testimony to his talent and stamina is only part of the story – it became widely known that to see Cole play was something of an event, drawing admirers and the curious from far and wide to witness a continuous parade of overmatched hitters trying to make contact and the occasional befuddled catcher attempting to catch his famous "drop ball."
Cole was a strong believer in the Cobourg Men's Softball League, often taking younger players onto the team, encouraging them and giving them a place when other teams – more concerned with winning that season's league championship than with the long-term health of the league itself – would not. This nurturing of younger players and personal sacrifice for the league was recognized in 2006 with the Cobourg Men's Softball League Dedication Award.
Cole expressed gratitude for the support of his family, wife Donna and children. His wife was due to be recognized the following day with induction into the University of Guelph's sports hall of fame for her contributions in hockey.
"Young athletes take for granted the efforts needed," he said, citing fellow inductees Ann and Dick Raymond and their annual landmark fastball tournament in Grafton, as well as coach-umpire-referee Neil Cane (a 2020 inductee), 2019 inductee Layton Dodge and Ewart Timlin, "who contributed to the success and longevity of the Cold Springs Cats."
Elaine Devlin
Born and raised in Indian River, Devlin resided in Cobourg, Colborne and Grafton for more than a decade and has maintained her athletic connections to the local community.
Before moving into the area, Devlin had already established herself as an all-star goalie and a member of numerous Ontario Women's Hockey Association gold-medal teams – and as one of the top softball pitchers in the province, winning Ontario Rural Softball Association Midget and Junior provincial titles in 1981, 1982 and 1983 with Douro and Keene plus numerous Peterborough Women's City League titles.
In 1985, she won a scholarship to attend Sam Houston State University in Huntsville, Texas, where she played in the NCAA softball circuit. Still the holder of seven school records, she was Gulf Star Conference Female Athlete of the Year, Most Outstanding Player and winner of a Conference Championship. She personally expressed her thanks to family members for their support at this special time – which extended to driving down to Texas to show that support in person.
Recruited by Paul Currelly (a 2020 CDSHF inductee) to play for the Cobourg Angels, she would be part of a team that, over the next six seasons, medaled nine times at the Provincial Women's Softball Association provincials (including three golds). That period of sustained excellence was due in part to Devlin's pitching prowess, which led to her recruitment by other teams three different times to represent Ontario at the Canadian Championships. She was also recruited to play and coach in Australia.
Since her time in Cobourg, she has continued to contribute to the sport with coaching and conducting pitching clinics in the off-season to help the next generation of hurlers. But her own resume includes a vast variety of accomplishments beyond pitching countless no-hitters and perfect games.
Devlin has competed in a total of 34 provincial championships (14 gold, 12 silver, four bronze), 17 Canadian championships (four gold, two silver, three bronze) and five world or international championships (one gold, one bronze).
She has coached at 20 provincial championships (five gold, two silver, five bronze), 12 Canadian championships (two gold, one silver, one bronze) and three world or international championships (with gold at all three).
Gail Johns-Rees
Born in Cobourg Feb. 10, 1955, Gail Johns arrived at CDCI West in 1969 with a record of running accomplishments that made Jerry Lawless insist that she attend track-and-field training on the school's back lawn. It was an opportunity that would change the course of her life.
Over the next five years, she competed as a sprinter and set records in the 200M and 400M races at Kawartha and COSSA, and in the 60M, 100M, 200M and 400M at South Kawartha. She was the first female athlete from Cobourg to qualify for OFSSA.
In 1972, the West dedicated the Johns Trophy for Outstanding Track Performance in recognition of her accomplishments. It would be bestowed on deserving athletes annually for 42 years – until the school closed its doors to merge with CDCI East.
After high school, Johns-Rees started distance running, competing in 5Ks and 10Ks, and participating in marathons in Toronto, Ottawa, Washington and Boston.
In 1994, she and her family moved to New Hampshire and, at the age of 47, she returned to sprinting with the Masters Track and Field program – where she is currently competing in the women's 65-to-69 age group.
As the first female member of the Mass Velocity Track Club, Johns-Rees has been a nationally-ranked Masters sprinter for the past two decades, competing in 50M, 60M, 100M, 200M and 400M races. She has earned 19 US National Masters Tracks medals, set 13 New Hampshire state records and won recognition for Best Performance by a New Hampshire Athlete five times.
In 2006 at the USA Masters National Meet in Charlotte, North Carolina, Johns-Rees represented her home country, running a leg in the 4×100 relay and helping Canada win a gold medal.
A pioneer, a pace setter, a record breaker and a champion, Johns-Rees is still enjoying a life of excellence on the track.
She told the audience at the Best Western that among her most cherished possessions were all the newspaper clippings of press coverage by Layton Dodge.
"I am so grateful to Layton Dodge for taking the time to follow and document my high-school career," she said.
She was also grateful for the encouragement Lawless gave.
"He believed in me and inspired me to train harder and excel in competition."
Over her 20 years in the Master Track and Field community, she has met so many women who did not, as younger athletes, have the kind of support and encouragement she had in high school.
"I am so fortunate to have grown up in Cobourg, a town that provides opportunities and access to sports for girls and women," she stated.
Now that she's 67, she acknowledged that her times in the different events are a few seconds longer than they used to be – "but my passion for this sport remains the same."
Ann and Dick Raymond
The Raymonds have devoted much of their lives to making their beloved Grafton community a better place – and with their tireless work and organization skills, they have forever left their mark.
Dick Raymond's life of volunteerism began in 1962 when, at age 19, he was coaching a Grafton team in the Cobourg Community Hockey League (then the Cobourg Church Hockey League).
As manager and coach, he led three teams to provincial championships – one in hockey and two in ball. He also won a Provincial Women's Softball Association bronze medal with the Cobourg Bantam Angel in 1989.
But it is as an organizer and administrator that he has had the most impact. In addition to five decades with Grafton Minor Hockey (which saw him at various times serve as their president, vice-president, past president, coach, equipment manager, bingo organizer and fundraiser), he was one of the founders and lead organizers of the Grafton Fastball Tournament for its four-decades-long existence.
Raymond served on the Grafton Arena Recreation Committee for 40 years, for 35 of which he volunteered at the arena's canteen. He put countless hours into constructing the Grafton facility itself, including five ball diamonds and backstops, the scoreboard, fencing the diamonds, the playground and score keepers' benches.
But he did not do it all alone. He was half of a formidable team, along with his wife Ann, a team whose strengths complemented each other.
Much of it all taking place during those busy years when they were raising their two daughters. Both would work at their full-time jobs all day, come home tired, take care of their family, and still find the time and energy to give of themselves for the greater good of their community.
Addressing the audience at the Best Western, Ann Raymond said it was the third time she had addressed a crowd in the Best Western ballroom.
The first was in 1985 when, accompanied by Pat Kernaghan (mother of 2019 inductee Marty Kernaghan), she presented a proposal to the Rotary Club of Cobourg to fund playground equipment in Grafton.
The second time, in 2008, she was with her husband when they were honoured by the Rotary Club of Cobourg with the Paul Harris Fellowship.
She offered thanks to "an excellent team of volunteers, always willing in any way to make our community and facility a better place."
Ross Quigley
Lifelong Cobourg resident Quigley, born in 1944, was a natural athlete who often excelled at any sport he cared to choose. For many years, he could often be found on local ball diamonds in the summer and the hockey rinks in the winter.
A mainstay in the Cobourg Mercantile Hockey League, Quigley's ambidextrous skills won him countless honours and awards.
In the summer, he played on multiple softball teams, often at the same time, and with great distinction in both the Cobourg Town League and the Peterborough City League.
He also began a life of giving back to his beloved home town. Inspired by those who had helped him, spurred on by the connections he made within the sporting community, and bolstered by his time working at Sommerville's Sporting Goods (the unquestioned sporting hub of Cobourg, begun by 2020 inductee Clarke Sommerville), he branched out into new roles such as coaching and refereeing. This new direction established life-long relationships with an ever-growing "sports family."
Beginning with his tenure as President of Legion Softball, Quigley was long involved with many local organizations through which he helped push through countless enhancements to the local community. And hoping to preserve the town's sporting history, he began the process of what would eventually lead to the 2016 establishment of the Cobourg and District Sports Hall of Fame.
Though not the only person involved, he deserves credit as the driving force behind the idea, the creation and finally the establishment of the CDSHF (as well as being its most enthusiastic supporter).
Through his discovery of long-lost sporting events, his cut-and-paste scrapbooks and artifacts that he gathered, Quigley helped shine a renewed spotlight on builders and athletes from the past who – with the passage of time – were at risk of slowly receding from living memory. Through these efforts, he has made an invaluable historic contribution to the community by preserving this sporting history for future generations.
Quigley, who passed away in December, was represented by his children Amy DeJong and Rory Quigley.
"He would have felt so much pride and honour to be alongside the people who are being inducted tonight," DeJong said.
"He was a natural athlete, and it didn't seem to matter what sport it was at all," Quigley added.
DeJong described how touched he was by news of the new Ross Quigley Youth In Sports Award.
CDSHF President Gil Brocanier said it was their way to honour Quigley, once they heard he would have to resign as president, "to honour the legacy of Ross as an athlete, a founder and as a person in general."
He described his long-time friend as "a top-notch athlete, a good student and outstanding life-long volunteer who continually gave back to his community and enriched the lives of those around him."
Emcee Scott said Quigley had been "very moved to be able to provide input on the criteria."
The result is a bursary of $1,000 to a graduating student living in the catchment area who is an outstanding athlete, solid student and exemplary volunteer. The first two winners were announced by emcee Scott.
Katrina Badali
Graduating from CCI, where she has achieved a 95% average, Katrina will be going on to Queen's University for a Bachelor of Arts/Bachelor of Education degree. She's on multiple school and community sports teams, her pursuits including volleyball, ultimate tennis, badminton and track and field. She has won MVP awards in cross-country and dance, and has won recognition for academic excellence and character in dance and physical and health education.
In both school and community, she has volunteered more than 200 hours in such activities as the Interact Club, the Rose Quest Project, Relay For Life and 30-Hour Famine.
Brendan Woodward
Graduating from CCI with a 96% average, Brendan has played soccer, volleyball, basketball, tennis, track and field and cross-country. A member of the student council, he qualified for OFSAA East Regionals in track and has won many awards including Junior Athlete of the Year. In the community, he plays rep soccer and volleyball, and also referees.
He volunteers in the Northumberland Hills Hospital HELP elder-life program, with KPR's Journey of Hope and at the Fare Share food bank.
In April, at the Town of Cobourg Civic Awards ceremony, he was one of five winners of the Distinguished Civic Award for Athletics.
Described as a model teammate, an outstanding leader and a committee volunteer, he will soon leave for the University of Calgary for a health-sciences degree on his way to becoming a doctor.
With the 2022 induction complete, Scott announced that the deadline to nominate someone for the next group of inductees is Sept. 30. For more information, or to submit a nomination, visit their website at cdshf.ca