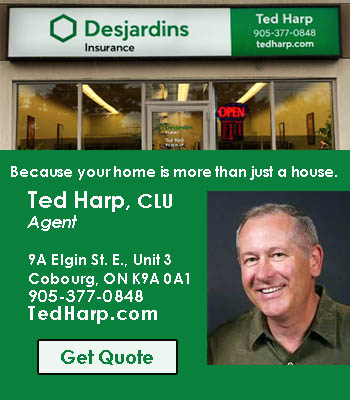 Rolling thunder came to Port Hope on Saturday, June 4, 2022 as nearly 2,000 motorcycles took part in the Heroes Highway Ride.
Organizer Lou DeVuono said he was "thrilled" with the turnout after a two-year absence of the ride due to COVID.
"I was unsure about the turnout, but as it got longer in the week, traffic on the website, traffic on Facebook picked up and I'm absolutely thrilled."
"We have hundreds and hundreds of veterans."
DeVuono estimates that of the nearly 2,000 motorcycles taking part a good percentage were veterans.
The idea for the HHR rally came to DeVuono when the 98, 99 and 100th fallen soldier came back from Afghanistan in 2008.
Recognition was held in honour of the fallen, but DeVuono wanted to do something for soldiers and veterans.
"It's been a success, but it's been basic and simple. It's about the troops. We've got communities like Port Hope and Trenton that make us feel at home."
"It's a great opportunity for Canadians to come together to show their support for the troops and their families.
Veteran Paul "Trapper" Cane spoke to the group about the sacred stretch of Highway 401 known as the Highway of Heroes that stretches from CFB Trenton to Toronto.
When the 159 fallen Canadian soldiers arrived home from the Afghanistan they travelled along the Highway of Heroes for autopsies before being released to their families.
Thousands of people would stand on the bridges along the highway to pay respects to the fallen and their families.
Cane himself was there for 150 repatriations. Seventy-five at CFB Trenton and 75 at the coroners office in Toronto.
Wherever he was travelling across Canada, when he heard of a fallen soldier, he would immediately head back to CFB Trenton for the repatriation.
But for the times he missed, it was just because he was physically to far to attend.
"That Highway of Heroes out there is sacred to all of us."
Cane spoke passionately about being at the base for the repatriation, the journey along the highway and the arrival at the coroner's office.
Port Hope Mayor Bob Sanderson said Saturday's event was a "welcome back" but said, "it's also a welcome home."
"Port Hope has a long history of supporting all the needs the military has. And this is Memorial Park. The number of people attending after a COVID pause is amazing."
"For us, it's like family getting together again."