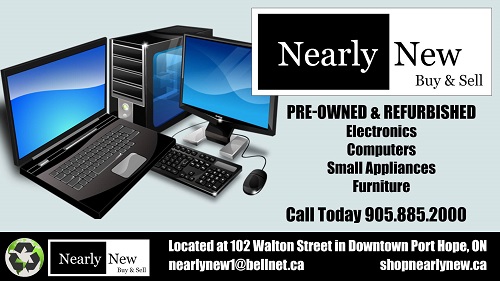 Successful artists will receive $300 each for their design and creation.
The Town of Cobourg in partnership with the Downtown Business Improvement Area (DBIA), is calling on all local artists to submit their creative picnic table designs to be displayed throughout Downtown Cobourg this summer.
The Painted Picnic Table program was launched in 2021 as an initiative to find new and creative mediums to display original pieces from local artists. These tables help to beautify and transform our downtown area by adding colourful, unique displays handcrafted by local talent. The picnic tables will also assist in providing extra seating to support our local downtown businesses and restaurants by encouraging both residents and visitors to take a seat and enjoy a nice meal in the sun.
"This creative initiative provides a new opportunity for our community and guests to appreciate the wonderful artistic talent we have here in Cobourg," said Councillor Adam Bureau, Coordinator of Arts, Culture and Tourism. "Following the great response from the program in 2021, we can't wait to once again see the images and comments we receive of people interacting with the tables."
The Town of Cobourg will be providing ten picnic tables and all painting supplies as well as a covered location for artists to complete their work. The picnic tables will make their first appearance
Friday, July 8th in time for the Downtown Cobourg Pedestrian Friendly Walkway and will remain on display throughout the downtown and waterfront areas for the remainder of the summer.
How to Enter
Local artists are encouraged to submit their Painted Picnic Table design no later than June 3, 2022 to Jackie Chapman-Davis, Community Events Coordinator by emailing jchapmandavis@cobourg.ca.
The artists whose designs are chosen for the ten picnic tables will each receive a $300 honorarium.
Artists looking for additional information about the program can contact Jackie at 905-373-7976.
Have Your Say:
The Town of Cobourg is looking for a creative new name for our Painted Picnic Table program.
Submit your thoughts online on EngageCobourg.ca, an online public engagement platform designed to gather feedback and comments from residents or leave a comment on our social media posts.
Once all submissions have been received, a panel, consisting of Town staff and Councillor Adam Bureau, Coordinator of Arts, Culture and Tourism will select the final name. Submissions are due by June 10, 2022.
What's Happening Downtown Cobourg this summer:
The Cobourg DBIA is excited to welcome back summer with a great list of events to bring everyone downtown Cobourg!
Welcome to Summer!
June 10th and 11th
Return to the streets of Downtown Cobourg with the first event of 2022. Head downtown June 10th and 11th as we close off Second Street, right in the heart of downtown for this atmospheric event.
Find our downtown merchants and outside vendors outdoors for a unique shopping experience as we fill Second Street with family activities, yoga and more.
52nd + 2 Annual Sidewalk Sale
July 28th, 29th and 30th
The 54th Annual Sidewalk Sale has finally returned to downtown Cobourg with more sales and summer fun. Join us in downtown Cobourg from Thursday, July 28 to Saturday, July 30 as we turn
our downtown streets into an outdoor shopping hub with extended storefronts, restaurant patios, street vendors and more