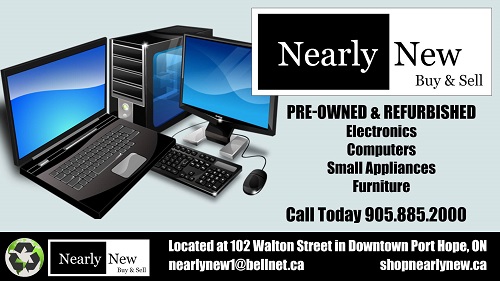 A investigation is underway to try and determine who dumped a large load of garbage on the Northumberland Trails.
Northumberland District ATV Club rider Nick Whitefield was riding his side-by-side on Sunday, May 15, 2022 when he came across a large pile of garage east of Pogue Road south of Castleton in Cramahe Township.
Garbage bags full of plastic bottles, cans, blankets, toys, kitchen items, coffee maker, were among the mound of garbage.
It was about 1 p.m. when Nick and his friend were riding the trails and stumbled upon the garbage.
After searching through the garbage a name was found.
Whitefield said it's not uncommon to spot garbage, but he's never witnessed the amount of garbage he saw on Sunday in the four years he's been riding the trails.
"Sadly it's more common than you think," said Whitefield about the garbage.
"The problem is, it ruins it for everyone. Because it gets us kicked out of these trails."
Where the garbage was located indicates the culprits, "definitely knew the area."
"There is no way you could dump all this with an ATV or side-by-side, so they had to have known the area."
"It's infuriating."
Mike Ainsworth, President of the Northumberland District ATV Club said he was aware of the garbage being dumped. The Club have found identification and have sent off photos to Cramahe Township in hopes of charging the people.