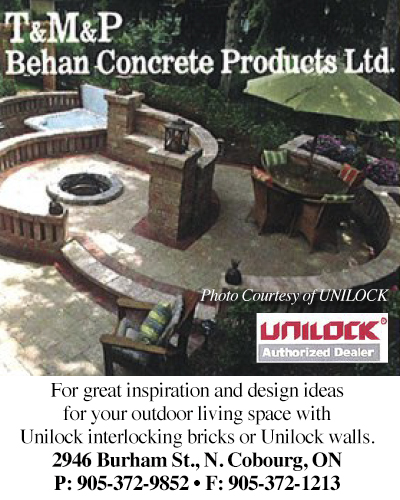 Northumberland Hills Hospital (NHH) Foundation is celebrating a remarkable gift of $1 million from long-time residents of Northumberland County, Karol Shaw and Susan Leonard.
Karol and Susan had long included a significant gift to NHH in their future charitable plans, and shortly after the COVID-19 pandemic was declared they decided not to wait – they reached out to pledge $1 million for any pandemic-related needs the hospital and its staff faced.
At that time, the majority of pandemic-related expenditures were covered by the provincial government, and it turned out these finances, while providing a huge sense of relief and breathing room early on, were not necessary for their originally intended purpose.
When this became clear, the Foundation asked Karol and Susan to reconsider the purpose of their gift, explaining the significant capital investment for medical equipment and technology the hospital is facing – including replacing both the MRI and CT scanner.
"The willingness of Karol and Susan to consider an alternative request is truly remarkable as we prepare to undertake the largest campaign in both our hospital and Northumberland County's history," says Rhonda Cunningham, Executive Director of NHH Foundation.
"We will need to raise significant funds in the years ahead and this early commitment gives our volunteer leaders hope and confidence the community will do their part, like they always have, to help us meet our impressive goals."
At the time of their gift, Karol and Susan wanted to remain anonymous. However, in speaking with Rhonda, who expressed how inspiring their story could be to the community, the two reluctantly agreed to share their support publicly.
"Susan and I have always felt we are lucky to have NHH in our community," explains Karol when asked why he and Susan have long supported the hospital. "Every member of our family has needed the services of NHH at some point, and each member considered their care excellent. What community service is more vital than our local hospital and healthcare system?"
Both Karol and Susan have been Northumberland County residents most of their lives, with Karol moving to the Grafton area at the age of 13 and Susan being the third generation of her family to be born and raised in Cobourg. They feel strongly about supporting the community in which so much of their lives have taken place – from growing up, to meeting each other, raising their son, and working their careers.
A self-employed Chartered Accountant in Northumberland County, Karol grew up in the Grafton area on a dairy farm owned by his parents, Jim Tunney and Gladys Tunney.
Susan and her parents, Paul and Miriam, owned and operated a jewellery store in downtown Cobourg, with deep community roots. When her father was admitted to NHH in 2016, she was thankful for the level of care and professionalism shown by the NHH team and remembers how they expressed concern and compassion not just for her father, but for the whole family. Paul had been an advocate for supporting the hospital, and their family was grateful to have this local healthcare accessible when needed.
"I bow my head to the very impressive team at NHH," shares Susan. "Healthcare is one of the most important services we have in our community, and we've always been treated well by this hardworking team, no matter how much pressure or stress they've been under. I can remember my dad saying he wasn't sure why you wouldn't support our local hospital because at some point, you'll probably need it."
"We can't thank Karol and Susan enough for this inspirational gift," shares Cunningham. "The number of people this support will touch and the impact their generosity will have on strengthening hospital programs is significant. We couldn't be more honoured to be the recipient of this donation and we promise to spend it wisely."
For more information on how you can support NHH, visit www.nhhfoundation.ca.