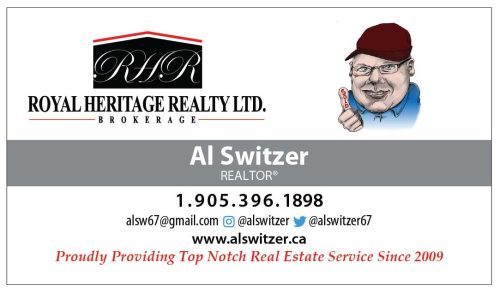 By Cecilia Nasmith/Today's Northumberland
Because of changes to how COVID-19 PCR tests are administered, the Haliburton Kawartha Pine Ridge District Health Unit no longer refers to active cases, but to "lab-confirmed" active cases.
At the second weekly media scrum of the new year, Medical Officer of Health Dr. Natalie Bocking said that this figure currently stands at 1,124 (585 of them in Northumberland County).
"Changes in the guidance for testing will impact how we look at our day-to-day numbers," she explained.
Access to PCR testing is limited to a clearly set out group of most-at-risk people (and those – like health-care professionals – who are most in contact with them), so they are no longer reflective of actual case numbers.
"If you have access to a rapid antigen test, go ahead. If it's positive, you do not need to go for a PCR test to confirm – assume it is correct.
"We expect and assume there are many individuals who have symptoms who are not testing, and we presume they have COVID-19 or have tested positive on a rapid antigen test. Some of these individuals will not be seen in the numbers on our dashboard right now."
Dr. Bocking said, however, that high numbers obviously signify a lot of COVID-19 activity in the community, as does the 22% case-positivity rate – though she noted that this is lower than the provincial rate and the rate seen in some other health-unit jurisdictions.
"Another indication of wider spread of COVID-19 activity is outbreaks. This number continues to rise every day – it's currently 30," she said.
"Every day it increases by a handful."
Half of these outbreaks are related to long-term-care and retirement homes.
The definition of "outbreak" has remained unchanged, she noted. It still means at least two cases in a given setting with evidence of transmission within the setting. What has changed is that the health unit no longer reports outbreak in community settings (such as hockey teams) but only in higher-risk congregate settings like long-term-care homes and correctional institutions.
Over the past two weeks, 14 residents have been hospitalized (eight of them aged 70 or older, and two of them in the 10-19 age group. Three of these patients went on to the ICU unit, all aged 60 or older. Five additional deaths have been reported during this time, all aged 70 or older.
"This is consistent with other waves of the pandemic," Dr. Bocking said.
"Among those admitted to hospital, I believe none were among those with three doses or a booster shot. Several had two doses.
"This is not a surprise. We know that two doses of COVID-19 vaccine is not as effective against the Omicron variant as it was against the Delta variant. A booster dose is demonstrating a good benefit in immunity and a significant improvement at preventing severe illness."
Dr. Bocking noted that, among those aged 70 and over – the highest-risk group – 70.4% have a booster shot. And she encourages the remaining 29.6% to get theirs as soon as possible.
Among those aged 18 and over, the figure falls to 43%.
And among those aged five to 11, some will become eligible for a second shot in the next couple of weeks, given the official guidance separating first and second shots by only eight weeks.
Official guidance is that those under age 30 should only get Pfizer. Given the current shortage of Pfizer, those over age 30 get Moderna unless they can prove a medical reason (such as an allergy) contraindicating this option. And Dr. Bocking's estimate is that perhaps as many as 10% of adults who previously received Moderna who who discover this walk out on the appointment (or just don't show up).
"I have to admit I don't fully understand, especially when we read from the latest data about Moderna indicating a benefit to immunity that is certainly equivalent to Pfizer booster doses – and even better than a Pfizer booster dose, and I think a longer duration of protection." Dr. Bocking said.
Even the difference in side effects is negligible, with Moderna side effects usually more confined to the injection site.
Even previous concerns about some countries not recognizing mix-and-match vaccines seem to have been put to rest.
The province expects better supplies of Pfizer at some point, so she hopes this issue will cease to matter.
Through Feb. 6, health-unit-led immunization clinics have 8,463 appointments open that can be accessed through the provincial booking system. Some primary-care practices also offer COVID immunization, she added, as well as a number of pharmacies.
"Vaccination is one of the most (if not the most) important measures we have right now to try and blunt the impact of Omicron from our health-care system," Dr. Bocking said – "to prevent people from being admitted to hospital with severe illness so we can continue to offer health-care services for our many needs across the province."
Looking ahead to Monday's return to in-person learning, Dr. Bocking invites parents to tune in to a 6:30 p.m. virtual information session offered in partnership with the Peterborough health unit to answer some of their questions, to discuss some of the prevention measures in place and to look at some of the changes in guidance related to case-contact management.
She reminds everyone that case counts among school-aged children are really a reflection of COVID-19 activity in the community, since the vast majority of these cases were contracted outside of a school setting.
"The updated guidance is, if the child is sick or has symptoms consistent with COVID-19 – or a household member does – they stay home," she said.
Commenting on vaccination efforts for five-to-11-year-olds, which are seeing declining numbers of children arriving for their shot, she commented on her own perspective as a parent.
While COVID-19 vaccinations are relatively new, she said, "they have been used by millions of children in this age group now, in Canada as well as the US, which we have really good data on. The safety data is very reassuring.
"There is no indication of serious side effects at a higher level than you would see with other vaccines."
It is only in the last few weeks that the guidance around testing, reporting, case management, contact tracing and other aspects of COVID management have changed so significantly – after almost two years of the pandemic – and Dr. Bocking acknowledged that this is a difficult adjustment.
"What is different now is Omicron," she stated.
"Omicron is a variant that is different from the previous variants, and it has forced us to look at it differently. We don't have the capacity to respond the same way, so we have to look at it differently.
"In previous waves, we talked a lot about containment, that we could stop transmission. Omicron is so infectious, that is not part of the discussion anymore.
"If we can't contain it, what we can do is mitigate it. We can blunt its impact on our health-care system so we won't have as many people admitted to hospitals or ICU. Hopefully we won't have to cancel elective surgeries for as long a time.
"My hope is, this is kind of a next step before we get to an endemic stage. If COVID-19 happens, we are not having to implement a huge number of restrictive measures to keep it under control. It will continue to be here, and it will pop up here and there, but we will be able to manage it in ways that are less destructive."