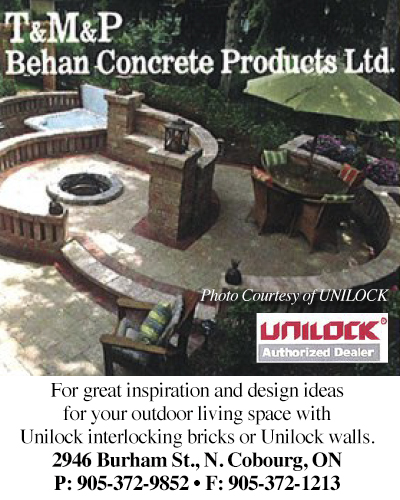 By Cecilia Nasmith/Today's Northumberland
Meet Alexine Marier, the Cobourg Public Library's new Youth Services Specialist – she also answers to Library Lexy.
Marier came to the job Nov. 1, replacing long-time predecessor Rhonda Perry.
"I have been working in public libraries across Ontario for over a decade, and I have a vast umbrella of experience," she said in a recent interview.
And it's all been great preparation for the kind of service she is looking forward to offering the Cobourg Public Library community.
Marier's last position was with the Ottawa Public Library, where she worked with program development. Pre-pandemic, this meant large-scale events and partnerships with such institutions as the National Art Gallery. The pandemic brought a move to virtual programming, including developing and launching training for staff across the library's 33 branches.
"I became a Zoom goddess," she recalled.
She's also been chief executive officer of the Edwardsburgh-Cardinal Public Library, serving a rural community of about 7,000. And as CEO, she did it all.
"Everything from programs to collections to the budget," she listed – "sort of a one-man show, but I loved it."
At the North Grenville Public Library, she continued, "I focused a lot more on maker programs, bringing in digital literacy, working on those kinds of skill sets – coding, circuitry, games – and it was really neat.
"I had a partnership with the French school board there, and we housed their collection. I would go to the school every week with boxes of books, bring the library to the kids, do story times, do French library lessons. Then they would come to the library once a month.
"I'm excited to work on our French collection here too, especially with the French Immersion schools in the area," she added.
Then there was her time at the Carleton Place Public Library, where she did cataloguing and inter-library loans.
"I have worked in all service points at the library," she summed up.
As Marier settles into the sunny Cobourg Public Library, she has posted a YouTube video to introduce herself to the community (https://youtu.be/svFUT1Zxt20) – herself, that is, and her constant canine companion Biblio, who curls up for a snooze under her desk while she does her paperwork and looks forward to make a fuss over their young visitors.
She mentions her love of hiking outdoors year-round, her plans for the library's garden space and her invitation to look into her Family Storytime Facebook group.
Taking charge of the Cobourg Public Library's junior and YA (young adult) collection, Marier has begun an exhaustive evaluation to ensure it truly represents our diverse community.
"That will be a big focus over the next couple of years, and obviously the core programming," she said.
"I'm really excited to be doing story times, and they will be virtual for a bit. But eventually things will be in person and I can focus again on story time, baby times – I am itching to bring my puppets out.
"I am really excited about getting our core programs more regular so families can have those programs at their disposal."
In Marier's department, the year's calendar has several "busy times," and they are currently planning programming for March break. Whether there will be virtual or in-person programming will be determined closer to that time, but advance planning is of the flexible sort that can pivot to one mode of service delivery or the other.
"We are really excited about March break and, of course, Summer Reading Club," she said.
Over the long haul, Marier looks forward to meeting more of the community's readers and bringing more digital literacy to programming with tools like Makey Makey (which teaches circuits).
Having completed library technician studies at Algonquin College, she intends to foster STEAM priorities (the acronym stands for Science, Technology, Engineering, Arts and Music).
"We will look for additional funding and do some grant proposals so we can bring more technology into our programming that fosters block coding and stuff like that, making digital literacy more sustainable to the community through our programming," Marier stated.
It's been a good first month on the job, and she is looking forward to many more.
"I am loving it so far," she said.
"The team at the Cobourg Public Library is spectacular. We really have a good team-player vibe here, which is key to serving our community, so I am really looking forward to meeting everyone in Cobourg some more and catering our programs to our community and what our community needs."