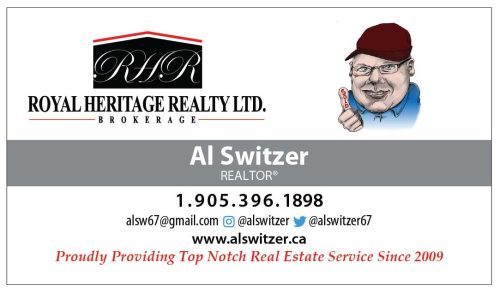 (Photos courtesy of Carla Ring Herron)
By Jeff Gard/Today's Northumberland
Retired Canadian swimmer Brittany MacLean made quite an impression on Northumberland Aquatic Club members Sunday in Port Hope.
The feeling was mutual for the 2016 Olympic bronze medallist after spending two hours with the 12-and-under swimmers and two hours with the 13-and-over group at the Jack Burger Sports Complex.
"It was amazing. I don't think I've worked with a group so attentive and well-behaved," MacLean said. "I'm leaving very positive. I was refreshed today. It was a great group of kids, everyone was very engaging, asked great questions and paid really great attention and caring about what they were doing in the water."
MacLean, who captured bronze with Canada's 4×200-metre freestyle relay team in Rio, regularly fields questions from younger swimmers about what her favourite stroke is and some like to share information about themselves while the older athletes inquire more about her experiences and getting to travel for the sport, what to do about nerves and handling the pressure of competition.
"A lot of them want to know about balancing school and swimming, which is really important," MacLean added. "I was a full-time student throughout my entire swimming career so I love answering questions on that area."
Due to the COVID-19 pandemic, a lot of discussion during MacLean's talks centre around anxiety and resiliency as well as what you can control versus the things out of your control.
"Everyone's had to get through a lot lately and so coming back to the roots of the fact that sport and activity are meant to be fun and this is something they should find joy in," she said. "I remember when I was their age just getting to be around my teammates and knowing that those were my best friends and I was getting to spend time after school every day with my best friends.
"Being able to show them that I was just an average person in a program very similar to theirs and in a town that all you need is a pool and a lot of dedication to what you do and you're capable of doing some great things."
Both age groups had a one-hour classroom session with MacLean, but the visit wasn't all talk. The 27-year-old who represented Canada at the 2012 and 2016 Olympics as well as multiple Commonwealth, Pan American and Pan Pacific championships also joined the NORAC swimmers in the pool.
NORAC president Carla Ring Herron said MacLean taught drills and drives, swam with the athletes and also did some coaching from the pool deck.
"It was highly successful," Herron said. "She really brought this home to them that it's the little things. Once you get all those hours in the water, it's a lot of discipline around the little things like how are you doing your technique and your turns and your dives to really be at the best of your best. She asked them to focus on something each practice that they were going to try to do really well and to make sure they're looking at the baby steps along the way."
Herron noted the classroom sessions, which included a video and slideshow, were important as MacLean talked about her struggles with injuries and mental health leading up to the Rio Olympics.
"She made the effort to fall in love with swimming again and talked a lot about how as a teammate that was a big focus of hers – making swimming a very team event as opposed to individual," Herron remarked, adding the timing was great to bring in an athlete to talk about that aspect of sport and life.
NORAC received an Ontario Trillium Foundation grant from the provincial government through the Community Building Fund and then arranged MacLean's visit through the Head to Head organization, which connects Olympians with local sports clubs.
"That was something really critical to us…just have her in and talk about swimming, but really talk about the mental side of things and that ability to pick yourself up if you fall down," Herron said. "These kids are coming out of arguably and probably the toughest portion of their lives so far and it's been really hard on them.
"What I really think it shows them is that she's human, she has the same struggles that they do and will have struggled through the pandemic as well and we all have a journey and it's possible for them (to achieve their goals), so hugely inspirational."
NORAC still has reduced capacity for training and haven't been able to attend swim meets. The organization has held its own time trials. Herron credits the club's coach Trish MacNeil for getting the swimmers in the pool to work on bettering their times.
"Having something to shoot for and having that ability to sort of compete, even if it's internal goals" is important, Herron said.
This year's Olympics in Tokyo gave the young NORAC swimmers plenty to cheer about when watching the swimming events.
MacLean is more than happy to name-drop swimmers like Penny Oleksiak, Kylie Masse, Sydney Pickrem, Maggie MacNeil and others when speaking to local clubs.
"Some kids today were only eight or nine and were just being born during my first Olympics," MacLean said. "It makes it little more tangible for them to see that I swam with Penny and Kylie and Sydney and Maggie and all those girls that are now on their TV screens so even though I may have been retired for the past five years, being able to pull from those stories and create those memories for them make it a little more realistic."
MacLean enjoyed being an in-studio analyst during the Tokyo games and watching the success of the Canadian swim team, especially the women, but noting the men have a bright future as well.
"Not only am I a proud teammate, I'm a proud fan," she said. "I was overwhelmed with pride and emotion for the accomplishments of the Canadian team and knowing this is just the beginning for a lot of them was really special."
MacLean is also proud to be affiliated with Head to Head and grateful for the opportunity to share her experiences with the younger swimmers.
"I think what's important is for people to see that these athletes are just like them, they want to help, they want to give back and also knowing how much of a difference it can make," she said. "Their coach can say something eight times over, but if I say it once and it's something that sticks with them differently, maybe they'll be able to take it to the next level."