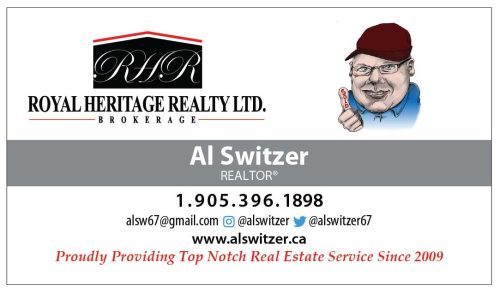 By Cecilia Nasmith/Today's Northumberland
Marie Dressler has always been something of a sweetheart to Cobourg movie buffs, at least in part because she was born in the Ontario cottage at 212 King St. W. – a private home, then a ritzy restaurant, then the offices of the local chamber of commerce with two of its rooms devoted to her as a museum.
Soon it will reopen as the Canadian Women In Film Museum, and organizers recently took a day to open it to members of the local media for a sneak peek.
Hosting the tours were Marie Dressler Foundation President and Chair Rick Miller, with Fleming College Intern Gen Dube and Michelle Wright – formerly a member of the University of Toronto Museum Studies team that worked on the Dressler museum several years back through financial assistance from Heritage Canada.
The primary women to be honoured at CWIF are Dressler and her Canadian-born contemporaries Mary Pickford and Norma Shearer.
These women won three of the first four Best Actress Oscars ever awarded – Pickford in 1929, Shearer in 1930 and Dressler in 1931. Ninety years later, they remain the only Canadian-born Best Actress Oscar winners.
The posters for the movies which won them the honours are on display as you walk in the Dressler House front door, which has been transformed into an old-fashioned movie lobby – black-and-white checkered floor, ticket kiosk and lobby cards teasing films to come.
"There are lots of these, so we can change them up," Wright noted.
The pair of adjoining rooms devoted to Dressler are to your left, as they have been for almost 30 years now.
The pair of adjoining rooms devoted to Pickford are to your right, designed to mirror the Dressler rooms right down to a quote from the star on the wall with a replica of her signature underneath.
On both sides, there are plenty of iPads for visitors to cue up and learn more about the aspects of these women and their times that they find of particular interest.
"All the iPads have lots of stuff to explore – clips, stories," Miller said.
As for Shearer's space, that will be debuted in 2022. There is already plenty of material to be curated, he stated.
"We have the pictures collected, the stories written – it's a matter of doing the infrastructure work.
"The goal is, when we finish, we will have all three of them here in the one spot – and hopefully a great tourist attraction."
Miller said the idea began with the celebrations held for Dressler's 150th birthday.
"One of our attendees was a board member from the Mary Pickford Foundation," he recalled.
Ideas for honouring Pickford and Dressler in the same space ensued, followed by the notion of including Shearer.
"They knew each other. They were three-in-a-row in terms of the Oscars," Miller said.
Surprisingly, he added, there is no permanent exhibition space honouring Pickford in her home town of Toronto.
"Through the generosity of the Mary Pickford Foundation, they have licensed the use of their photographs and film clips – because they own them – and we have our choice of things to show and display. That's a great benefit from the Mary Pickford Foundation."
Dressler's display acknowledges not just the extraordinary film career that only seemed to catch fire when she was well past her ingenue years, but her contributions to the industry during those difficult Depression years.
A display case holds the copy of Time magazine with Dressler on the cover and her actual star from Hollywood's Walk of Fame – one of the first such stars installed.
"You know what's bizarre? She is not on the Canadian Walk of Fame," Miller noted.
He has lobbied this organization to include her, all to no avail. But in the good old days, there was no question that Dressler merited that star. Miller points to the declaration in honour of her 150th birthday issued by the City of Los Angeles and forwarded to the museum, acknowledging her achievements as the highest-grossing actress in both 1932 and 1933 and crediting her with saving MGM from bankruptcy.
Of Pickford's adjoining rooms, one is devoted to her film career and one to her work behind the scenes in support of the industry and the greater community.
Her golden ringlets and open face meant she was playing children until she was about 25. In fact, in Little Lord Fauntleroy, she played the young boy in the title and also played his mother – as recorded in the pair of glass lantern slides that provided trailers during the silent-film era. It was not the only time Pickford played a dual role, and filming that sort of thing in those days was a laborious process.
A silent-film sensation, she and her husband Douglas Fairbanks were mobbed when they went out in public.
"We have some old footage of that," Wright said.
"She really became the first movie star."
You can catch some actual Pickford film clips through an iPad that is hooked up to a bigger screen – and you can watch them from a pair of old-fashioned fold-up movie seats. Some of these clips predate talkies by as much as 20 years, a time when what special effects existed were primitive indeed.
Pickford's career continued to thrive with the advent of sound, and her Oscar was for her first talkie. But behind the scenes, she was just getting started.
Photos on the wall show her among the group that founded the United Artists studios, with the goal of giving artists more of a say in the production of their movies.
She was also in the group that founded the Academy of Motion Picture Arts and Sciences. She served on the Beverly Hills Chamber of Commerce and founded WAMPUS (Western Association of Motion Picture Advertisers) to promote up-and-coming actresses such as Ginger Rogers and Joan Crawford. And one of the iPad film clips shows her breaking ground for the Motion Picture Country Home for retired actors.
World War II saw her making propaganda films for the war effort, and joining Dressler and other luminaries on tours to sell war bonds.
A real Moviola film-editing machine is on loan from the Motion Picture Editors Guild of Los Angeles. This piece of machinery had a cameo role in a scene from Leonardo diCaprio's 2004 film The Aviator, Miller said. And the lady with her back to the camera editing the film in that scene did the actual film editing for Lawrence of Arabia.
"It's more than just these three," Wright said of Pickford, Dressler and Shearer.
"We really want to honour all the Canadian women in the industry. It's big task – there are so many."
This is where the History of Hollywood time line (with iPads) comes in, which is where the flow of the museum takes you to from either the Dressler or Pickford side.
There was a time, in the '20s and '30s, where the top-grossing and best-paid actors were female. It was a world where women had a fair opportunity to succeed in the industry, both behind and in front of the camera, and to raise the most important social issues of the day.
The exhibit shows a clear decline in the status of women in the film industry, much of it due to the Hays Code that governed (some might say censored) content.
"You couldn't show murder. You couldn't show sex scenes. You couldn't even show the idea of a woman giving birth," Wright said.
The result sharply limited what women's dialogue could be about, virtually reducing it mostly to fashion and love interests.
By 1968, it was being loosely enforced, if at all, and was replaced by the earliest version of the motion-picture rating code we know today.
There were other influences, of course, from the war to Netflix, and you can learn more about these from the iPads – as well as more about Canada's other amazing women in film. Wright refers to them as nine early women and nine Oscar winners.
Some of them won Oscars as teenagers – Deanna Durbin's miniature-scale Juvenile Oscar given essentially for her youth and enthusiasm for the industry (as opposed to a film) and Anna Paquin's 2010 Oscar for a real dramatic role in The Piano.
Canada can boast Buffy Sainte-Marie, the first Indigenous female Oscar winner, as well as Danee Shi, currently working on a film set in Toronto.
Looking ahead, Miller said, they are also in possession of material to tell the story of Fay Wray, best known for her lead in the 1933 film King Kong, thanks to the stories and family photos shared by her daughter.
Looking even further ahead, they would like to knock down some of the walls in the building's rear addition to create a community space for screenings and meetings.
The press tours were offered during the week of the 28th annual Vintage Film Festival, which took a hiatus last year. This event was established originally as the Marie Dressler Film Festival.
Tours will be arranged privately for donors and sponsors, and what Miller termed a soft opening will be planned and announced after that – probably in late October, he predicted, well in advance of Dressler's 153rd birthday on Nov. 9.