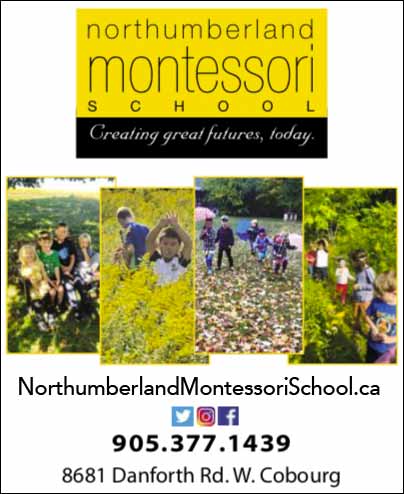 By Cecilia Nasmith/Today's Northumberland
Have you thanked a nurse lately?
As Canada goes into a second year of the COVID-19 pandemic, a second National Nursing Week has rolled around – celebrated annually across the country from the Monday to the Sunday of the same week as Florence Nightingale's birthday, May 12.
The theme this year, developed by the Canadian Nurses' Association, is #WeAnswerTheCall, a timely descriptor to highlight the many roles that nurses play in a patient (and family's) health-care journey.
During this time of global pandemic, Northumberland Hills Hospital is honouring the courage and commitment nurses bring to their work every day, and inviting the community's participation virtually.
"Our worlds, personal and professional, continue to experience unprecedented change and challenge as a result of this global pandemic," said Susan Walsh, NHH Chief Nurse Executive and Vice President of Patient Services Susan Walsh said in the hospital's press release.
"In my view, the 2021 Nursing Week theme could not be more appropriate.
"Nurses make up close to 70% of the NHH workforce. Every day nurses come to work and put on their personal protective equipment and walk into a patient's room, they answer the call.
"Every time they interact with a patient, whether to hold their hand in a moment of crisis, hand them their newborn baby or share a moment of sadness with a family member whose loved one has died, they answer the call."
Getting through the first and second waves of COVID-19 only to enter a third wave has challenged the spirits of front-line care providers across Ontario. To recognize the important contribution of nurses who continue to answer the call throughout the hospital, and say thank-you for all they do, NHH is inviting submissions of short virtual postcards through the general NHH email in-box (info@nhh.ca) – or on NHH and NHH Foundation social-media channels using the hashtag #IknowANurse.
"The work nurses choose to do is not easy," Walsh said.
"Yet day after day, they answer the call because they are committed to making a difference in the lives of people who need their skill, their support and their compassion, regardless of the risks the pandemic may present.
"This year has again demonstrated the collective impact of many souls choosing to answer – and keep answering – that call. Please help us to say thank-you to an NHH nurse who made a difference in your life. The respect is deep, and very well deserved."
If an NHH nurse has inspired you through an act of kindness, exceptional care, teamwork, mentorship, leadership or all of the above, share your story.
Your message will be added to an in-hospital display along the corridor leading to and from the staff entrance.
Selected postcards will be shared more broadly throughout Nursing Week on the NHH and NHH Foundation social-media channels, and in a special feature story in the In Touch community newsletter the week of May 10.
International Nurses Day was designated on May 12, 1971, Florence Nightingale's 151st birthday. In 1985, CNA members passed a resolution to begin negotiations with the Federal government to have the week containing May 12 proclaimed as National Nurses Week annually. Soon after, the Federal Ministry of Health proclaimed the second week of May as National Nurses Week.
The name was changed to National Nursing Week in 1993 the name was changed to National Nursing Week to emphasize the profession's accomplishments as a discipline.