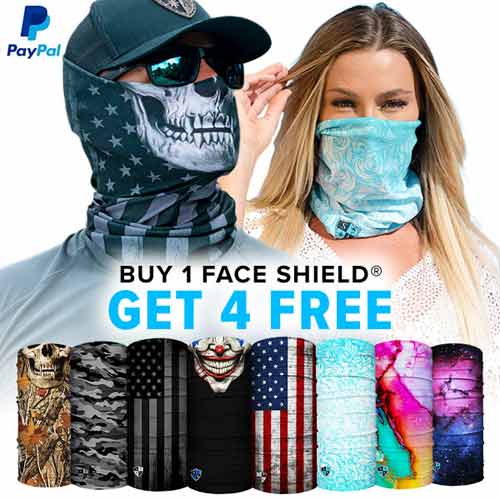 By Cecilia Nasmith/Today's Northumberland
Haliburton Kawartha Pine Ridge District Health Unit Medical Officer of Health Dr. Ian Gemmill told reporters at his weekly media scrum that he had good news, bad news and then more good news to share.

In capsule-summary terms, that would be decreasing case numbers, more variants of concern turning up, and the increasing supply of vaccines being received.

Though the region achieved the landmark of 1,000 cases over the course of the pandemic (434 of them in Northumberland County), recent days have seen a marked decline in new cases reported – " a handful every day over the last 14 days," he said.

Specifically, Dr. Gemmill said, the region has reported 70 new cases over the previous 14 days, compared to last week's report of 114 cases over the previous 14 days.

"It's a significant drop, and I am really pleased about that part of this," he said, adding that only a handful of outbreaks remain, and all seem to be stable.
His only concern is that the region is emerging from a stay-at-home order, so there is the potential for these numbers to drift upward again if people are lax about following the guidelines that apply in an orange zone.

"People think, 'The numbers are down – we're out of this,'" he said.

"We are not out of this. We won't be out of it while 98% of the population are still susceptible to this."

Though he is pleased with these numbers, "I am still pleading with people, as I do every week, to keep the faith and keep behaving in ways that will stop this virus from spreading until we get the vaccines in place."

The three cases of variants of concern reported last week have grown to eight, all of which originated outside of the region – either from local residents travelling elsewhere or people from elsewhere travelling here.

"These cases are well controlled. They are in isolation, and their contacts are in quarantine, so we are not worried about local spread," he stated.

His understanding of how this works is that the COVID case is identified, and the person and all applicable contacts are told the situation. Each case goes into isolation, each contact into quarantine.

Then, if further testing identifies the case as a variant, a subsequent call is made to notify all these people.

"I am hoping the knowledge will cause them to respect that requirement for isolation 100%," he said.

That said, one cannot forget these variants are occurring throughout the province, so the risk remains. These numbers are growing – 11% of identified COVID cases one day, 16% the next, the numbers definitely headed the wrong way.

When COVID began, Dr. Gemmill recalls, everyone was urged to think in terms of how anyone at any time could pass it along. Similarly, he advises everyone now to think in terms of how anyone at any time could pass along a variant.

"It's a message I keep repeating and repeating and repeating, because it's so key," he said.

"Masks are helpful, but the best way to keep yourself from being exposed to this variant is to stay in your household."

Vaccines remain the best hope, and the roll-out is proceeding.

The 1,700 people in long-term-care homes who have their first vaccination represent an estimated 95% uptake.

"It's not required so, if residents or their appointed decision makers don't give consent, we can't give the vaccine," Dr. Gemmill explained.

But it's an impressive number, and these people should be able to get a second from a Moderna shipment that is expected, probably next week.

"I am really hopeful this will be the end of outbreaks in long-term-care homes," he said.

Thousands of Pfizer vaccines that are expected will be safely stored in facilities at two regional hospitals (including Northumberland Hills Hospital), and will kick-start the process of vaccinating staff and essential caregivers at long-term-care homes. In fact, Dr. Gemmill expects up to 1,000 doses might be left over to begin the next round of vaccinations – to the highest-priority health-care workers who face the greatest risk of COVID exposure.

The prospect of what are termed fridge-stable vaccines makes it possible for inoculations to take place at sites that do not have these specialized freezer facilities, like pharmacies and the offices of family physicians. Bringing those partners into the mix offers the chance for many more accessible sites that can offer vaccinations.

"In March, we will be getting more of both kinds of vaccines, and that will put us in a pretty good situation," he said.

The Ontario government is finalizing a registration framework for when more members of the general population can be vaccinated – specifically essential workers and people over the age of 80. Meanwhile, the local vaccination advisory committee is meeting weekly to implement things on the local front.

Dr. Gemmill was heartened by the words of a health-unit manager who noted that they give influenza vaccinations to half the region's population every year. Though he expects much more than a 50% uptake on the COVID vaccine, he said the remark does reinforce the fact that there is a wealth of experience in this area.
Bring in pharmacists and family doctors as well, he added, and you expand this capacity.

With two good-news items and one bad-news item, he summed up, "I think things are truly heading in the right direction."

Meanwhile, he offered a message to people in their 80s waiting to hear that thy are now eligible to get that vaccine.
"We have all had to wait a year. Please be patient for the next little while. It's coming.
"It's not coming this week, it's probably not coming next week, but definitely by the end of March."
He is waiting to hear details of Ontario's on-line registration program, and hoping to avoid the situation that arose out west.

"The Alberta system crashed because so many older people were using it – that is the one thing we do not want to happen.
"Between pharmacies and family doctors and hospitals vaccinating the long-term-care workers and mass immunization clinics, there will be lots of different opportunities to get vaccinated when we get there. But again, it will be several weeks so stay home and be safe until then."