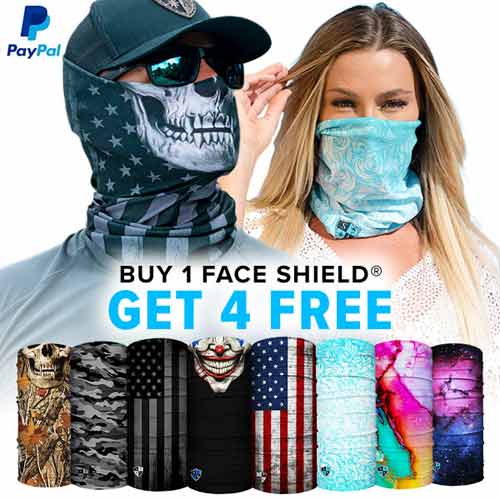 By Cecilia Nasmith/Today's Northumberland
A number of communities boast outdoor ice-skating rinks, but the ones in Castleton are really something special.
On the 15-acre parcel of land Castleton Sports Club owns next to Northumberland Hills Public School, volunteers have set up three ice surfaces (along with a crokincurl rink) and diligently see to their maintenance in what Cramahe Township Mayor Mandy Martin called "the most innovative, wonderful, creative enterprise going. Absolutely beautiful."
"I think it's worthy of national attention on so many levels," she declared.
"People say you can't do this kind of thing anymore. They talk about insurance, who's going to pay, who's going to whatever. These folks just do it. They come in and they give up their own time.
They are here at 5:30, 6:30 in the morning flooding, and people honour it.
"The lights go on so you can skate through the night, and the sign says, 'Last one out, please turn out the lights.' And they honour it.
"There's no vandalism. People respect the distances and the regulations. It's just a wonderful thing."
Martin has been charmed by the vignettes that have been shared of little ones just learning to skate, older ones getting back on the ice, old friends meeting each other after many years, students taking the time to enjoy the ice before and after their school day.
The fact that volunteers make it possible is even more extraordinary, she said, given the quality of the ice.
"What's unique here is that these guys understand how to make the ice without using liners or frames," she said.
It's a time-consuming process of pooling the water down in thin sheets, letting it build up gradually so that a beautiful surface has developed by the time it's cold enough to use. And when it warms up and that top layer gets slushy, they can easily remove that layer leaving a good four to six inches of surface that extends the season.
"They have thought of everything," she said.
"The surfaces here are just beautiful, like glass."
Jeff Turney is one of those volunteers, and he estimates he has been doing it for about 16 years.
"I was here at about 6:30, and then I went out there and flooded each ice surface and got three good floods on it," he said this weekend.
Most of the work falls to him, Stacy King and Bruce Bond. Reciting their routine of early-morning, mid-day and evening visits for flooding and maintenance, Turney reels off quite a list. But for him, the numbers don't matter.
"I don't even really total it up because you put so much into it – your heart and soul. The clock just stops as soon as you turn the lights on."
Turney finds that the COVID-19 pandemic has had a huge effect this year on how the ice is used. Families might not stay as long, and the skaters sometimes are not as boisterous as they might have been another year.
"We have had some issues with some outsiders coming in, wanting to capture what we have, causing a little bit of headaches. But all in all, it has really seemed to be a neutral and a very calming environment," he said.
"For us, it's something we can do where we can give to the kids and, if we can give to the kid, they will bring the families in and everyone can enjoy it."
Turney also gives a lot of credit to the Castleton Sports Club, a registered not-for-profit charity that puts this land they own to the benefit of the community – ball diamonds and soccer fields in warmer weather and, for now, some 34,000-plus sq. ft. of ice.
Every age group that uses the facilities is respectful of it, he said, appreciating that it's not a commercial operation.
"That's how we do it here," he said.
"I want that old-time feel, like the backyard rink."
One of their more recent innovations has been the crokicurl ice – the only one in Northumberland. No skates are allowed for this hybrid of crokinole and curling (and the rules are posted, in case you're interested). But it's all for fun, he said, and players are more apt to throw the stones around for fun than to declare winners or losers.
First-time visitor Rachel Jackson said the Castleton rinks had been recommended to her by friends, so she came for an outing with her family.
"Overall, it seems like a good community effort. I definitely think the community came together," she commented.
Jackson said she was especially grateful for efforts like this at a time when shutdowns make it more important than ever to have such opportunities to get outside for healthy exercise.
It's gratifying for Turney to think of today's young people having something he never had. As a kid, he and his friends would go out on a frozen-over pond with a surface so rough you could cut yourself if you fell.
"Myself, Stacy and Bruce put a tremendous amount of love into the ice, the surroundings, the setting. We make sure the snow is put in a particular spot when we plow. We flood it the same way every time."
Sometimes he and King will be out on the beautiful smooth ice surface next to the school at dismissal time. They see the kids approach with their skates and just take a moment to watch them enjoy the ice.
They also take the opportunity to say hi to the kids, ask them how their day went, see if they need help lacing up, offer to fetch a puck. And they have now been doing it so long, they are seeing some of the older kids take just that same approach to the younger ones.
"It's just that evolving circle," he said.
"I've always believed that a stranger is just a friend you haven't met yet."