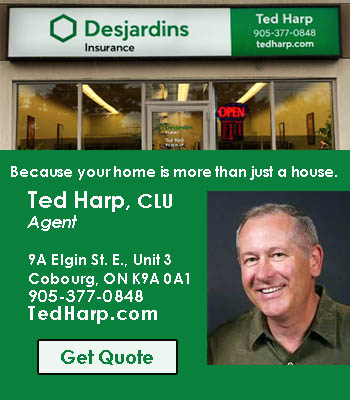 The Haliburton, Kawartha, Pine Ridge District Health Unit has provided added information to clear up confusion concerning COVID-19 rules and regulations.
Over the course of several days a number of people have contacted Today's Northumberland with concerns regarding what happens if a employee tests positive for COVID-19.
Chandra Tremblay, Manager of Communications responded with details of what the Haliburton, Kawartha, Pine Ridge District Health Unit can and can't do.
Recently there has been posts on company sites stating an employee at the LCBO on Elgin Street and at Shoppers Drug Mart tested positive for COVID-19.
Tremblay stated, "the Health Unit cannot provide details on any individual case, but it can confirm that there is currently NO risk to area shoppers associated with a Cobourg retail store," as of receiving Tremblay's e-mail on December 21, 2020 at 5:04 p.m.
· If a staff person tests positive, there is no requirement for the business to close or to post a note on the workplace door. Under the provincial guidance, workplaces are directed to conduct enhanced environmental cleaning on a regular basis.
· If an individual is considered a high-risk contact of a confirmed case, the Health Unit would call that person directly to talk about isolating, and potential testing. If the Health Unit could not identify or reach high risk contacts, or there was a risk to the public's health, a media release would be sent out to alert residents.
· If a confirmed case consistently wore a mask properly, and their coworkers wore masks properly, the co-workers would be considered low-risk contacts and do not need to isolate (based on provincial guidance).
· To be at risk of transmission, a person usually needs to spend a minimum of 15 minutes in close proximity to a confirmed case during their infectious period, and adequate masking and distancing was not maintained.
· The most common transmission of COVID occurs through person-to-person contact (within close proximity, for 15 minutes). Transmission does not regularly occur by touching a surface as the COVID virus does not live for long periods of time on surfaces.
· A person is infectious for a specific timeframe. Public health staff determine the infectious period based on the onset of the person's symptoms or test results. A person would not be considered a high-risk contact of a case unless they were in contact with a case during that infectious period for a period of 15 minutes and adequate masking and distancing was not maintained. Based on current provincial guidance, a low-risk contact does not need to isolate.
· Public Health ensures cases are isolating and all close contacts are informed and in quarantine as appropriate.
· The best protection against COVID continues to be wearing a mask, practising physical distancing, washing hands frequently and thoroughly, and reducing contact with people outside of your immediate family.