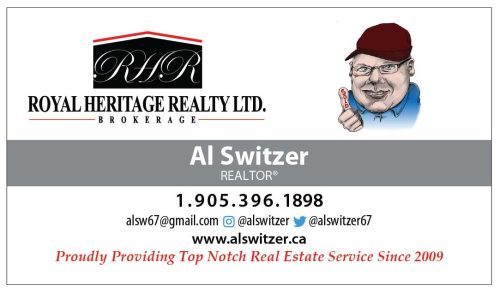 The Highway of Heroes Living Tribute along with the Cobourg Rotary Club were at Chris Garrett Memorial Park on Saturday planting a number of trees.
By 2020 The Highway of Heroes Living Tribute is hoping to plant two million trees along the Highway of Heroes from Trenton to Toronto where the fallen soldiers travel along the procession to the coroner's office in Toronto from CFB Trenton.
The trees are planted as a tribute to the men and women who fought for Canada in our wars and a living memorial to the 117,000 who sacrificed their lives for freedom.
Recently the Ontario government donated one million dollars to the Highway of Heroes Living Tribute campaign.
The goal by 2020 is to raise $10 million. At this stage they are close to 30% towards their goal.
Event partners for the tree planting were Rotary Club of Cobourg members, President Roger Tessier and Lynn Hardy, Frank Cowan Company President Larry Ryan and Towns of cobourg Parks Department Rory Quigley.
Highway of Heroes Tree Campaign Chair Mark Cullen was the emcee for the kick-off of the panting and accepted a cheque for $10,000 from the Rotary Club of Cobourg for the Highway of Heroes Living Tribute.
The 50 trees planted on May 26, 2018 include, red oak, sugar maple, red maples, native red maples, silver maples, white pine and white birch.
"As we plant trees today to honour those who fout for us in our military, it is quite appropriate that we are gathered here at Chris Garrett Memorial Park," said Cullen.
Constable Garrett was murdered May 15, 2004 while responding to a phoney robbery call in the early morning hours. Though mortally wounded in his dying moments Garrett fired his service weapon wounding his assailant whose plan was to kill many more people. "Chaos is coming" was written in the plans of the assailant who was convicted of first degree murder on February 22, 2007.
The Chris Garrett Memorial Park was created in 2005 on Birchwood Trail just south of St. Mary Secondary School.
Cullen said Garrett was"a true hero in every sense of the word."
"Police officers, fire fighters and paramedics began to line bridges as our fallen heroes made their final trip home, traveling down what would soon be known as the Highway of Heroes."
Cullen said not only will the Highway of Heroes Living Tribute be the largest living memorial of it's kind, "we are also putting the trees where they are needed most."
"The stretch of the 401 sees more daily traffic than any other roadway in North America.
At the widest point the highway is 16 lanes across and more than 400,000 vehicles use the highway on a daily basis.
"These trees will filter toxins from our air, clean water and provide habitat for local wildlife."
Approximately 50 members of Cobourg Rotary along with dignitaries planted the trees throughout Chris Garrett Memorial Park.