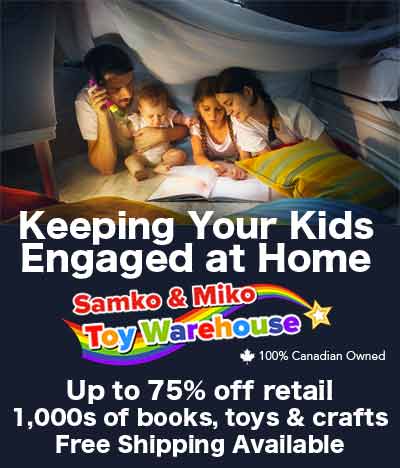 By Cecilia Nasmith/Today's Northumberland
The Castleton Sports Club keeps its fields operating so smoothly and efficiently that many people think it's run by the municipality.

It's not, club volunteer Jeff Turney says. And that is one big reason COVID-19 has hit them so hard. But they hope that some big plans they are formulating for the canteen (and have posted a GoFundMe page for) may make the difference.

"The Castleton Sports Club is very unique in the simple fact that it owns the property it operates on," Turney said of the large plot of land between Cemetery Road and Northumberland Hills Public School.

Those grounds don't take care of themselves, that ice surface doesn't just materialize, those hydro and municipal tax bills come due on that property just as they do on anyone's.

"It's the simplest of things people don't think about," Turney said.

"And the door is never closed The place is always open for anybody who ever wants to come and use it. We don't have an issue with that.

"Our problem is, we rely heavily on registrations from our various users – soccer and baseball programs – to help with those expenses. And we even rely on bingo.

"When the bingo halls closed up and the soccer program shut down and the adult three-pitch league shut down, even this past winter when the pond-hockey tournament for the kids shut down – that basically wipes out a tremendous amount of revenue," he said.

"Any moneys we try to collect go for property taxes, grounds care, buying a lawn mower, buying the gas.

"People don't realize we even exist. It's run like a municipal facility. They think, 'it's my taxpayers money that goes for this.' But that's not township employees there disposing of the garbage. We pay to have a garbage bin on site so we can dispose of our garbage!" he said.

"COVID had had a major impact on the situation. We are always trying to think of ways we can work with the cards we have been dealt and somehow, some way, see a light at the end of the tunnel."

While they're trying to get there, their efforts to make the property a first-rate community asset have not flagged an iota.

"This past winter with the outdoor rinks – which we seem to be more famous for than anything – when they said you can only have so many skaters per ice surface, we hunkered down and said, 'If you are only allowed 10 people per ice surface, we will put in more ice surfaces,'" Turney said.

They ended up with three rinks comprised of 45,000 sq. ft. of ice surface – true outdoor ice, not refrigerated – and have already vowed to add a fourth surface next year (not even counting their special croki-curl surface).

Another great innovation this year was the skate shelter – a place to warm up or to sit and put on skates – that was originally a decommissioned cellular transmission tower shelter. Sports Club member Stacey King's company (Strata Crush) helped with the transportation, and Turney's company (Amherst Crane Rentals) helped with the unloading and positioning. Rubber mats were donated, and they worked with the young users of the ice to build benches (to give the kids a sweat-equity stake in the rink, he explained).

And it's all done by a core group of perhaps eight consistent members. They get expressions of interest from potential volunteers now and then, Turney said, "but as soon as they see how much work we put into it, they back away."

This amazing level of commitment dates back generations, he has discovered as he undertook yet another task – digging up some history on the group in answer to a request from the Cobourg and District Sports Hall of Fame (for which they have been nominated).

He has traced it as far back as 1944, when the men were at war and the ladies back home started a women's baseball team. Then the farmers put in the lights for an outdoor rink behind the old Castleton Public School (now Northumberland Hills).

It went sort of inactive for a few years until a girl skating behind the mill fell through the ice and almost drowned. The community rallied together after that to provide a safer surface, and the Castleton Sports Club has been going strong in the decades that followed.

"Stacey and I both work in Toronto," Turney said.

"I'm up every morning quarter after 3 and headed to Toronto. In the wintertime, I am at the rinks when the kids are out of school and all the time on weekends. Stacey, same thing.

"The outdoor rinks in the wintertime are free. All the hours we spend, we donate our time to do it. I myself pay for the propane for the ice resurfacer out of pocket. This year that was $600, and I am not complaining one bit."

The volunteers have perfected a rink technique that does not even use a liner, and the result is an ice surface so superior that they have been approached by municipalities asking how they do it.

"When you have all these people coming from Cobourg, Trenton, Brighton saying, 'What a beautiful ice surface!', they don't understand this is privately funded. And when you ask for money, they don't understand it goes to help keep this place running."

That dilemma has produced some brainstorming, and one of the ideas has really resonated with a kill-two-birds-with-one-stone appeal.

"In our area, everybody's got to travel to get to anything, any sports activity, any restaurant, anything We would like to take our existing canteen and turn it into an open-concept-type restaurant and offer eat-in or take-out," Turney said.

"We want to offer ribs, wings, fries, burgers, sausage on a bun – simple, quick, easy things you can eat there or take home."

It sounds very attractive in a community where getting a take-out pizza means driving many miles round-trip and having to reheat it when you get it back home.

"Along with that, I'd like to apply for a liquor license so, if you eat in, you can have a glass of wine with your dinner," he added.

"It's basically like an open concept – outdoors in the summer. And in the winter, we would like to have an all-day breakfast."

Pancakes, sausage, bacon and orange juice would be a wonderful thing to offer those kids who are on the ice surface all day, those kids whose parents drop them off in the morning, bring them a mid-day snack and then take them home in time for dinner.

And on weekdays, a nice take-out hot chocolate could hit the spot for those kids who go to the ice surface directly from school.

They're hoping to raise $15,000 to get it going – though Turney hopes they can get to the $20,000 mark.

The first donation was $500 – from a work colleague of King's who was very keen on the idea. Club members hope the local community will also be keen to support the plan.

"If we could change over the canteen, we could find a revenue stream to pay the taxes, the hydro bill, the little things like that," Turney said.

"We're not trying to compete against existing restaurants in Cobourg, Colborne or Brighton But we are on our own, literally five to eight miles away from everything else. At a time when they are saying stay local, they can't do that. By doing this, we can try and help people stay home, stay local and support two things at once."
If you can help, visit https://ca.gofundme.com/f/help-the-castleton-sports-club.