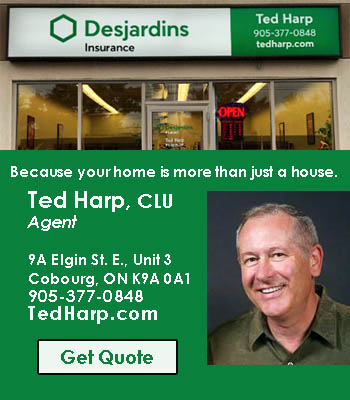 A Peterborough couple are opening more doors to needed treatment for children and families, courtesy of their historic donation to Five Counties Children's Centre.
Dr. James and Sheila Ryan have donated $227,000 to the Building Abilities for Life Campaign at Five Counties. Their gift is one of the largest ever made to Five Counties in its nearly 50-year history. The Ryan's investment will directly help Five Counties reduce wait times and provide priority treatment services like speech and occupational therapies for children and youth in the region. It's estimated the Ryans' donation will benefit more than 280 children in the Peterborough region to get access to treatment at Five Counties.
"We are extremely appreciative of the Ryans for their incredibly generous gift that will help us provide more life-changing treatment to more children and youth in our community," says Scott
Pepin, CEO at Five Counties. "The additional challenges presented by the pandemic have highlighted the critical need for our services, so these funds will help us to reduce wait times and
ensure kids and their families get the treatment they need when they need it."
The Ryans are retired, with both having previously worked in a hospital setting – James as a doctor and Sheila as a pediatric/orthopedic nurse. Having worked in a specialized setting
providing the proper support, the couple know first-hand the importance of providing detection, early assessment, and treatment to help children get the care they need.
As noted by the Ryans: "Prompt treatment can bring amazing results, and we trust that this gift will be able to assist in reducing wait times for local families who need treatment. Helping children
access physical, developmental and communication support programs is integral to help them build confidence, independence and inclusion to reach their full potential."
Julie Davis, chairperson of the Board of Directors at Five Counties, calls the Ryans inspirational donors who will help the Centre in its mission to provide innovative, evidence-based care for
children and youth. "Our work is never done – and has never been so important," Davis says.
"The Ryans see this, and their generosity will help us reach next level impact for our kids, clients, families and community."
Five Counties' Director of Fund Development, Lyn Giles, says the Ryans have changed the futures of hundreds of children and their families for the better with their historic donations.
"We are so fortunate to have supporters like the Ryans who believe wholeheartedly in what the Centre does to improve the lives of the kids we see," Giles says. "They are truly an inspiration as
to what members of our community can achieve as supporters of the children we serve. We hope all our donors understand the difference their support makes for our kids and families."
Five Counties Children's Centre provides speech, physio and occupational therapies, as well as other treatment services for children and youth from birth to age 19, in Peterborough, Kawartha
Lakes, Northumberland and Haliburton. Services are provided through Centre sites in Peterborough, Lindsay, Cobourg, Campbellford and Minden, as well as in area schools and other
venues in the community. This past year, Five Counties served more than 6,200 children and youth in its region – the highest number of clients in its nearly 50-year history.