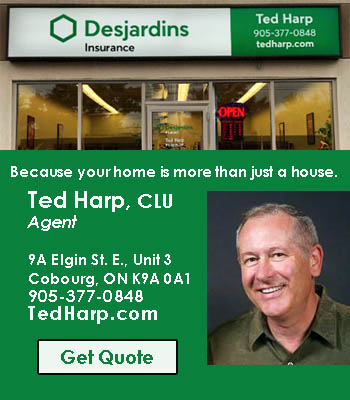 Letter sent to Cobourg Councillors, Senior Police Officers and Police Services Board Members on September 5, 2023
Well folks,
The residents of Battell Crt/Chipping Park continue to be frustrated with the situation at (address omitted) Battell Crt.
I must say I was flabbergasted yesterday evening when an officer attended my home following a verbal dispute with a person leaving said address at the corner of Battell & Sutherland, this person filing a report against me suggesting I threatened him, when in fact he almost hit me with his car as I crossed Sutherland with my dog, I will say the attending officer (Sgt I believe) was very pleasant and understanding of the situation, I just find it very ironic with all the shenanigan's across the street now I'm the bad guy for airing my frustrations.
When will it stop? I don't have a solution and being employed by the second largest housing provider in North America I certainly am abreast to the current housing crisis but at the end of the day…all property owners and tenants are entitled to reasonable enjoyment of their property & home including common spaces such as right of ways, road ways & sidewalks etc.
Myself or my neighbours should not feel uncomfortable on our properties, going to check mail or walking pets etc.
I can certainly appreciate the fact a CCTV camera was installed here, merely hours before the July 6th meeting which in my opinion was installed simply to appease the meeting attendees, noting this is at the end of my drive and the company that installed it returned a week or so later (from what is saw) to actually hook it up, does anyone even look at the footage?
Was anything observed last Wednesday when (a person) coerced an individual to the side of house out of camera view, for the individual to re-appear bloodied & battered, following which I called 911 as it appeared the individual needed assistance, requesting Police & Ambulance only to be put through to ambulance and without going into great detail got nowhere and essentially gave up.
Did anyone notice the canoe being dragged to the said property at 3:30am the other week? I guess they must've picked it up at hour 24 hour Canadian Tire on their way home!
Is it noticed the persons coming and going at all hours of day and night with cartloads of who knows what?
Was the silver car last Thursday noted with a piece of cardboard covering the licence plate, presumably to not be on camera?
Has the new "regular" in Black SUV been noted flying out of court at very high rate of speed yesterday?
How about the truck that has been parked half on the curb for the last day or so or (suspect) unlicensed vehicles parked in driveway?
I could go on and but we all have simply had enough, should we all be worried about our safety & take measures to protect ourselves on the street & in our homes?
What's next, another overdose/death or worst case a drive by shooting with a innocent bystander being harmed or worse, heaven forbid but nothing at this point would surprise me over there.
There are currently two homes adjacent to said property for sale and ours is likely to be next, good luck to any of us though trying to sell with proximity to that place, who will compensate any of us for unsold property and or devaluation of property due to this? The homeowner? The town? Perhaps the town should reevaluate out taxes based on true property value on our street now.
I implore anyone of you on this email to buy one of these properties on Beautiful Battell Court and move your families to our beautiful neighborhood.
What more can we (residents of chipping park) do, take matters into our own hands? Within the law of course, emotions, frustrations for all are beginning to boil over, let alone the stress created by all this, myself in fact having a restless night from yesterday's incident finding myself taking today off from work.
Thank you for your time
Actions speak louder than words.
Ryan
September 19, 2023 Follow-up E-mail to Same individuals
Well here we are 2 weeks later from my below email with absolutely ZERO response or acknowledgement of my email with the exception of Mr. R, Kerr (Thank you Mr. Kerr) Noting "Good
Morning Ryan
As Chair of the Cobourg Police Services Board I have been copied on your e-mail in regards to the problems in the Battell Crt. /Chipping Park neighbourhood .
The Board senses your frustration and shares it.
I noticed you copied Chief VandeGraaf on your message.
As this is an operational matter and therefore out of the purview of the Police Services Board I will leave it to the Chief to respond. Respectfully, RGKerr"
However I find the lack of any response from any elected officials simply unacceptable, and quite frankly ignorant to ignore my email as elected officials. A simple response such as "Thank you for your email we continue to monitor this situation" would at least rest me assured the email was received and acknowledged.
Today another (suspect Overdose at said property), street blocked by 3 cruisers & an ambulance blocking my wife from pulling into our driveway & police attending my house recently related to a verbal altercation with someone leaving said address "Rick" almost hitting me with his car crossing Sutherland from Battell, but yet no record of my call to Cobourg police dispatch some time ago and no action from my 911 call recently.
Clearly none of you intend on purchasing a home here on Battell court as previously suggested…
– how many of you sleep with a baseball bat under your bed, in bathroom and beside front door? (for self defense)
– do you all carry a padlock on your mailbox lanyard to check your mailbox? (for self defense)
– can you take your dog to the dog park after being threatened by a resident at 821 Battell challenging you to a confrontation off cameras at dog park?
– do any of your phones ping at midnight/2:00am/3:00am and so on affecting your sleep
How about PTSD and stress related to this "Trap House" for not just myself but all neighbours, which is now affecting my livelihood (ability to work from home), my personal relationships with family and friends who are concerned to attend my house, also constantly monitoring my camera, even this past weekend with my daughter soccer goalie playing for Laurentian University when i cant enjoy her games in Kingston & Ottawa constantly distracted by monitoring cameras from my house despite the towns camera trained on 821 if it even works or is monitored.
At this point simply put I'm done, clearly our locally elected officials are not taking the appropriate including their neglect to even acknowledge my prior email.
Recently i have seen posts on social media to note a few, a mother having to ask someone not waiting for school bus to leave the area, a friend who's daughter workers by our harbour witnessing "four individuals fighting and doing crack" too someone stealing a plant from Sutherland and relocating it to said address all on camera!
Our "FEEL GOOD TOWN" is gone by the wayside, and all elected members, mayor, council, PSB, etc should simply be embarrassed by their neglect of the obvious issues plaguing our "FEEL GOOD TOWN"
Certainly don't want to be harsh here but I'm simply done on all accounts, anyone in for a class action lawsuit against Cobourg? Neighbourhood watches, stun lights, bear spray etc. pretty much anything within the law I guess!
Kindly note this correspondence will also be shared on my personal media accounts including and not limited to Chipping Park Community, local news agencies, community awareness groups, consumer alerts, local realtors etc.
Ryan