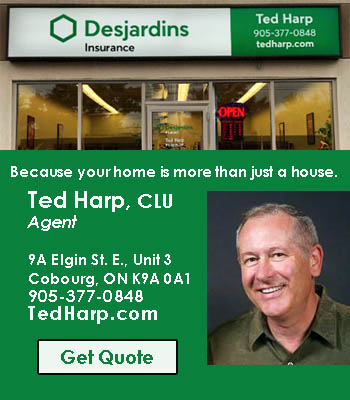 No one was injured after it's believed shots were fired at a homeless encampment in Cobourg on Wednesday, August 16, 2023.
At approximately 4:45 pm Cobourg Police responded to the homeless encampment at the south end of Hibernia Street on the west side of the pier along the shoreline, "regarding sounds of gunshots," said a police press release.
One person said the suspects were three black men who made their getaway in a car after at least one shot was fired.
There were no injuries from the shooting.
More than one person at the encampment told Today's Northumberland the incident was believed to be drug related.
Numerous police officers attended the scene along with a Scenes of Crime Officer who documented the scene by taking photos.
Crime tape was put up around the scene and the encampment residents left the area while police looked for any evidence.
Cobourg Police continue to investigate the incident.
"At this time it is believed that there is no risk to public safety," stated the release.
Police stated if anyone has any information to contact Cobourg Police Service directly or consider using Crime Stoppers if you wish to remain anonymous.