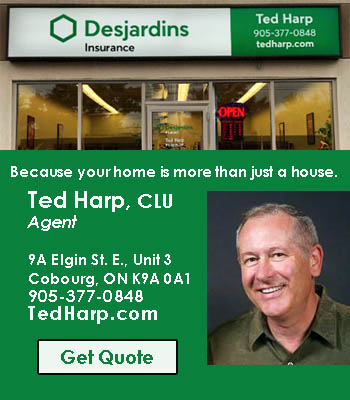 The 14th annual Heroes Highway Ride (HHR) thundered into Port Hope on Saturday, June 3, 2023.
Approximately 1,200 motorcyclists from across Canada came to the event which started in Trenton, then went along the Highway of Heroes ending up in Port Hope around noon.
The rolling thunder convoy exited at County Road 28 shortly before noon and travelled south on Ontario Street, eventually lining the streets around Queen Street and Memorial Park.
The inspiration of the HHR was by Lou DeVuono in 2008 when the 98, 99, and 100th fallen soldier was brought back to Canada and travelled along the Highway of Heroes from CFB Trenton to Toronto.
"The bridges were lined along the Highway of Heroes and you could see the mourning of a Country. But what I didn't see, was there was no flag draped bridges or people standing there recognizing the ones that were still on duty, still recovering from injury and I wanted to do something to recognize them."
In 2009, the Heroes Highway Ride was started on the first Saturday in June.
The Ride has always, and will always be free to people who want to participate.
"You can't really charge anything because what price can you put on it that the soldiers do for us?"
"We have a freedom in our Country, protected and fought for by them."
Debbie Eberhardt from Oshawa said the ride was "awesome."
Participating in the event for the last 12 years, Eberhardt said, "it's wonderful. It's a good cause and we love them."
"It's a feeling of freedom and knowing that you're doing something for other people. Our veterans deserve it."
Speaking at the opening remarks, Port Hope Mayor Olena Hankivsky welcomed everyone to the community and said, "to our Canadian military and veterans, for our past, present and our future freedoms – thank you for your service."